From my experience, their hotels are elegant, stylish and comfortable, and I've always received outstanding, helpful, friendly service. I was curious to see how their style would translate to Mexico's Yucatan Peninsula and the Caribbean beachfront.
The Ritz-Carlton Cancun is now an 'old kid on the block' in Cancun's always evolving and expanding hotel scene. Built in 1993, it's style is somewhere in-between the giant all-inclusive luxury mega resorts and the more intimate, design hotels and boutique hotels that are a growing trend along the Riviera Maya. Located halfway down the busy strip known as Cancun's Hotel Zone, it's a large, beige-colored construction with 363 rooms and the feel of a traditional, grand holiday resort.
Stepping inside to check-in, the gleaming lobby makes a striking first impressive, with marble floors and Royal-looking portraits along the walls. On the other side, beyond the large chandeliers, a viewpoint looks out onto the swimming pool and the beach, waves crashing onto the shore.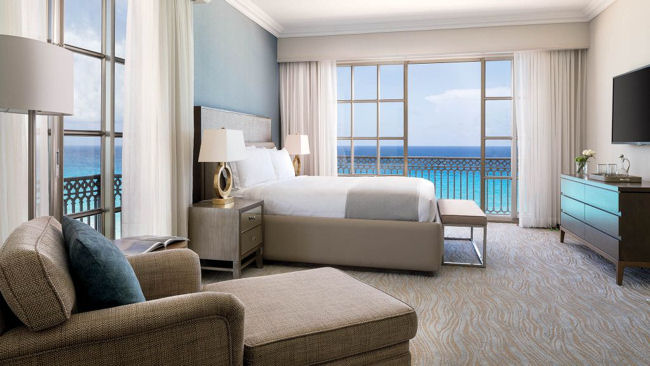 We find our way to our room, which is spacious and has it's own balcony, also looking out over the ocean, an excellent spot to while away a few hours with a book or drink in hand. The room interiors are quite neutral, apart from a subtle Mexican influence in the modern black and white painting on the wall and some of the textiles, and they're more modern overall than the 'classic-'feeling lobby, hallways and corridors, with lots of greys and muted greens and browns. There's plenty of space, too, with a comfy armchair in one corner, a desk/table in another, and a large TV hung on one wall above a unit that contains tea and coffee facilities and a fridge filled with beer and soft drinks. The bathroom's stocked with Asprey products. There's more marble here too, along with a shining sink area, a shower and a white bathtub.
Beyond the plush comfort and sense of space, The Ritz-Carlton really nails it when it comes to making guests comfortable, with outstanding service and memorable food and drink. In the evening, we book a table at Fantino, the hotel's Mediterranean restaurant, where a jazz singer and pianist provide a pleasant soundtrack. Friendly waiters make helpful suggestions for both food and wine, and the service throughout the evening is faultless. From a menu of hot and cold appetizers, my girlfriend selects Truffle Burrata with grape tomatoes and Tuscan olive oil. There are main dishes From The Ocean (lobster, salmon…) and From The Land, too, including Filet Mignon with parmesan gnocchi. But I go for the Tasting Menu, which features plenty of seafood. Maine lobster with sea scallop and cauliflower is one highlight, as is a small bowl of linguine all'uovo with zucchini and summer truffle. It's a memorable evening, and easy to see why so many people have chosen the restaurant as the venue for big occasions, with the jazz singer interrupting her set to sing "Happy Anniversary" to one couple, and "Happy Birthday" to two other guests.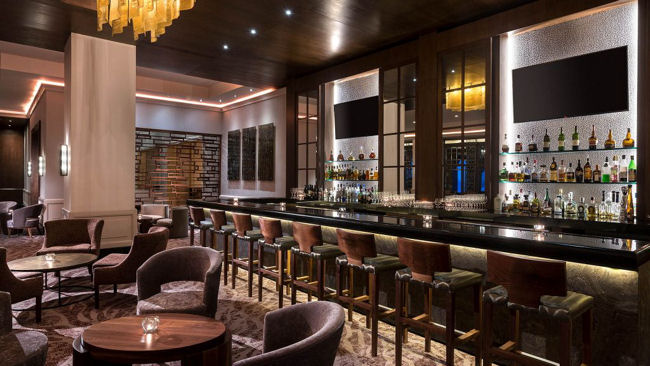 Impeccable service continues at breakfast down in El Café Mexicano next morning. In the grand breakfast hall, which looks out onto the ocean, waiters deliver tea, coffee, orange juice or champagne, checking in now and then to check if anything else is needed. The breakfast buffet display is one of the most extensive I've seen in the Yucatan, the kind that keeps calling you back to try just one or two extra items. There are plenty of healthy options, from smoked salmon to fresh fruit, as well as an omelette station and several hot dishes, as well as shelves filled with freshly baked breads, pastries, croissants and muffins. Our stay fell over a Sunday morning, when there's also a Quesadilla station serving Mexican specialties, including Tacos el Pastor, soft tasty pork and rich deep salsa getting the thumbs up as the 'real deal' from my Mexican girlfriend.
The hotel's main swimming pool is large enough to have a proper swim. We divide our time between that and the beach, just a few meters away, the warm soft sand and the light and dark shades of the ocean helping to explain why this part of Mexico remains so popular.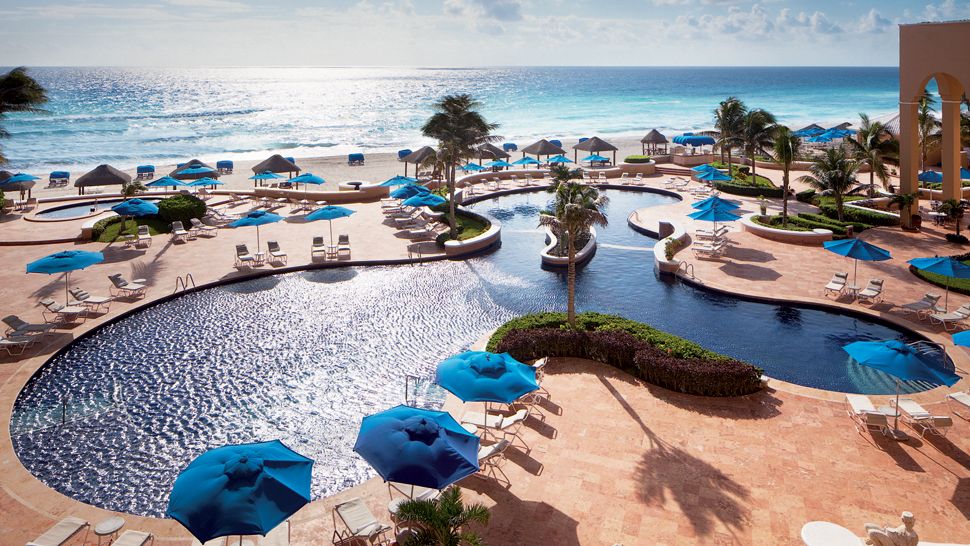 For lunch, we try the less formal Caribe Bar and Grill, sandwiched between the pool and the beach. The menu features ceviches, burgers, pizzas and fish tacos, the kind of simple (but excellently done) food that's perfect for the oceanside when you're on holiday. We share Acapulco-style jumbo shrimp and order the Catch of the Day, a chunky piece of grouper with steamed vegetables and rice. This is also a fine spot for enjoying a few refreshing cocktails in the afternoon sun.
Aftrwards, we seek out the spa in a quiet spot, tucked away down one of the hotel's long corridors. We choose a couples treatment, the Kayanta Synergy Massage, from an extensive menu. Before that, we're lead off into separate male and female areas. I spend a while relaxing in the steam room, then take a shower, where the water is infused with mango and citrus. There's a Jacuzzi here, too, with each of the towels laid out around the pool area decorated with a single purple orchid. The same level of care goes into the treatment itself, where each masseuse introduces themselves by name and give us both a selection of fragrant oils to choose from. My girlfriend and I relaxing in individual beds, side by side, the treatment is a kind of 'greatest hits', with a hot towel foot rub, hot stones, stretching of limbs, working out of knots and a deep tissue massage. Afterwards, I'm lead to a comfy little lounge that has magazines, hot and cold drinks, a jar of chocolate brownies and other treats. Resting on a comfy lounger, a warm compress is placed around my shoulders and a thick, fluffy rug laid over my legs. They really don't make it easy to leave this place.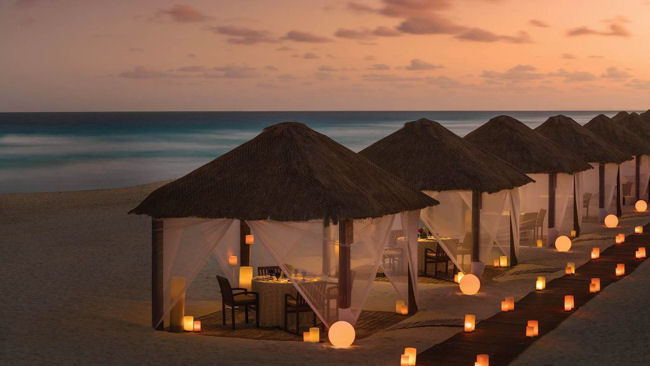 Rooms from $250.00, up to $8,500.00 for the Presidential Suite in holiday seasons. (rates subject to change)
Visit website:
http://www.ritzcarlton.com/en/hotels/mexico/cancun
Photos courtesy of The Ritz-Carlton, Cancun