The Kyoto Summer Experience allows guests to not only learn about this culturally significant garment, but to wear one while enjoying the sights, sounds and experiences of summer in Japan.
As the weather warms in Kyoto, Japan's cultural and spiritual heart, residents don their finest yukata to enjoy summer festivals and time spent outdoors at one of the city's many "kawa-yuka," restaurant balconies which overlook the river. In order to take part in this local experience, guests of The Ritz-Carlton, Kyoto will have the chance to consult with a yukata advisor who can personally fit them for a garment and assist them in wearing the authentic dressing for the day. Strolling through the destination's magnificent temples, shrines, and gardens, or visits to off-the-beaten-path restaurants take on a new dimension when dressed as a local. Expanding on the idea of walking in another man's shoes, this unique experience allows guests a window into local life and a time-honored tradition. In order to properly remember their time in Kyoto, the ladies and gentlemen at the property will take a photo of guests in their yukata and frame it for them to take home at the end of their trip.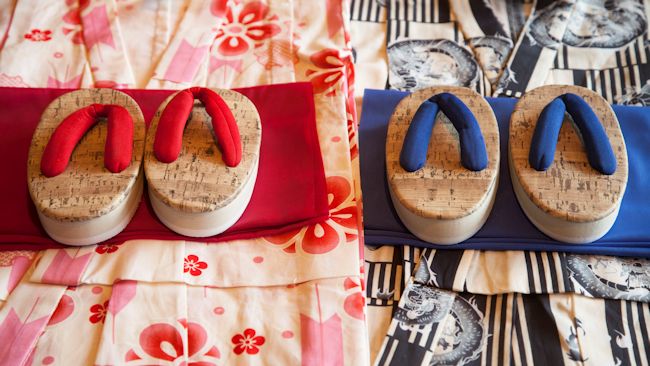 From the moment guests arrive at The Ritz-Carlton, Kyoto, they are truly immersed in Kyoto's rich history and culture. The resort's design combines tradition with modern luxury while more than 409 individual works of art interpret the delicate, graceful sentiment of classic Japanese novel, "The Tale of Genji." Completing the yukata outfit, guests will also receive a special "uchiwa" or original fan as an in-room amenity.
The celebration of summer continues in The Bar with an original cocktail, the Ennnichi, specially crafted for the season. A refreshing mix of sake, tonic water, Saint Germain and fresh berries, the light, fruity drink takes its name from the Japanese word for summer festivals.
For those guests wanting a truly traditional tour of Kyoto, The Ritz-Carlton can also assist in arranging the rental of a "jinrikishaman" rickshaw to squire them about the city, even while wearing their yukata.
The Dressed in a Traditional Yukata Kyoto Summer Experience is available for stays on Mondays, Wednesdays and Saturdays between June 26 and August 31, 2015 and includes overnight accommodations, one in-room uchiwa amenity per person per stay, one original photo and frame per room per stay, daily half buffet breakfast for two, one kimono fitting and rental per person per stay, and one Ennnichi cocktail per person per stay. For specific rates or to book the "Kyoto Summer Experience" package, visit
www.ritzcarlton.com/kyoto
.
The Ritz-Carlton, Kyoto opened in February 2014 and is Kyoto's first and only international luxury branded resort.