Ideally situated in the south-west of England, Cornwall boasts 300 miles of gorgeous coastline highlighted by more than 400 spectacular beaches. Cornwall's beaches encompass a wide variety of shapes, sizes and pleasures, virtually guaranteed to please every taste. They range from almost deserted inlets lapped by aquamarine waters to long stretches of sand filled with sun-lovers enjoying restaurants, ice cream shops and the shimmering sea.
Whether your idea of heaven involves strolling through pristine natural scenery to discover secluded coves, participating in a whole array of water sports in turquoise waters, walking your dog along pebbly expanses or exploring charming medieval harbor towns, the beaches of Cornwall will provide plenty to delight you.
When you're ready to find your own favorite beach (or two or three), in Cornwall, there are many superb places to stay in the region, such as CLC World's holiday resort in Cornwall, CLC Trenython Manor. Indeed, when you opt for a CLC World holiday in such a beautiful part of the world, you'll benefit from an unparalleled setting, sumptuous accommodation and an array of luxurious amenities.
These are five of the top beaches in Cornwall. Don't take our word for it, though. Make your own list on your CLC World holiday in the area.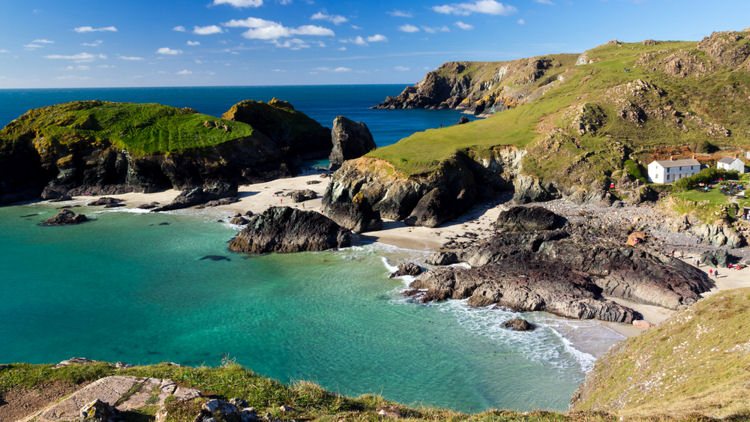 Kynance Cove
One beach that seems to almost always get selected as one of Cornwall's best is Kynance Cove, which has been attracting visitors since the 1900s, when Queen Victoria reigned. With its vivid jade waters, brilliant white sand, gaping caves and colorful serpentine rock formations, Kynance Cove is undeniably stunning. Perhaps that's why it's one of the most photographed beaches in the region and a great option to check out on a CLC World holiday.
Getting to Kynance Cove does require a bit of effort since its location, two miles from Lizard Point, makes it about a half hour's drive away from the nearest town. And, while a cliff-top National Trust toll road and car park do render this pretty spot more accessible, you'll still need to navigate a 10-minute walk downhill to stake out your spot on the crescent beach. But, you'll be rewarded with some of the most unforgettable natural scenery in Cornwall.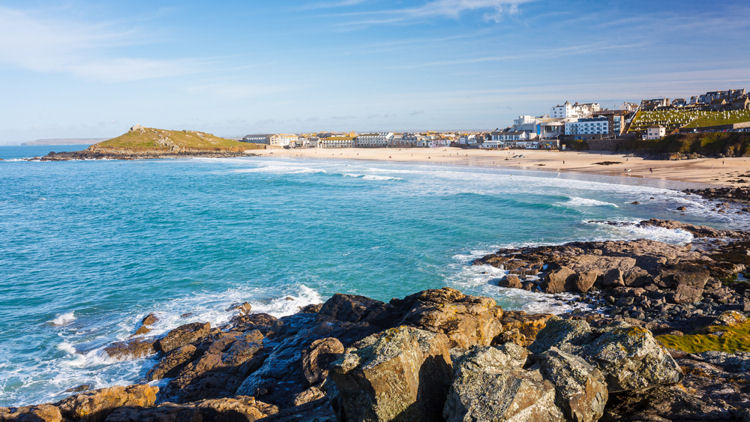 Porthmeor Beach
Surfers of all levels will find much to be excited about at Porthmeor beach, a curving sandy expanse where there always seems to be plenty of swell. Yet, even for those not obsessed with riding that perfect wave, Porthmeor Beach has many facets to capture your attention.
Situated a short walk from the very heart of St Ives, Porthmeor beach displays tonnes of character. Overlooked by the impressive Tate gallery, as well as a collection of former artist studios, this beach offers its own café, a convenient car park and several beach huts.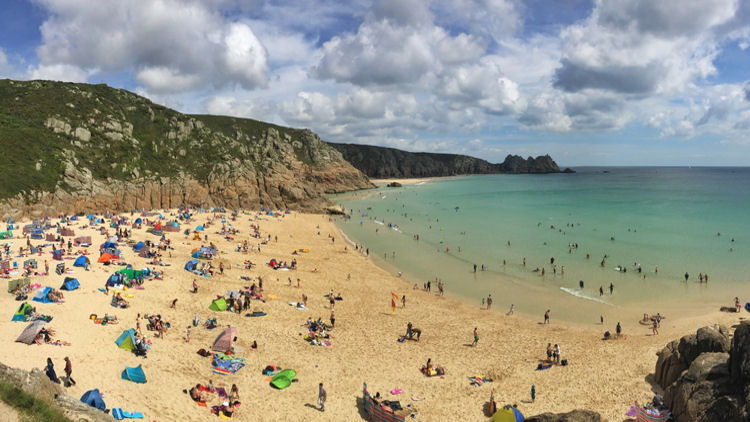 Porthcurno Beach
Set just a stone's throw from Land's End, picturesque Porthcurno beach provides something to suit the desires of most any beachgoer.
Surfers, particularly those with more advanced abilities, can take advantage of Porthcurno's glorious blue-green waves. Sun worshippers can stake out their ideal place on the beach's golden sands. Nature-lovers can feast their eyes on the jutting granite cliffs that enclose Porthcurno beach, and look out for marine life in the translucent sea, such as massive (but harmless) basking sharks. Families will enjoy the gentle slopes and easy access to the silky sands and the natural paddling pool formed by a meandering stream.
Plus, those seeking a bit of seaside culture as part of their Cornish CLC World holiday will not be disappointed either. Watch a performance at Porthcurno's unique open-air theatre, the Minack, which sits on a rock perched out over the dramatically crashing waves.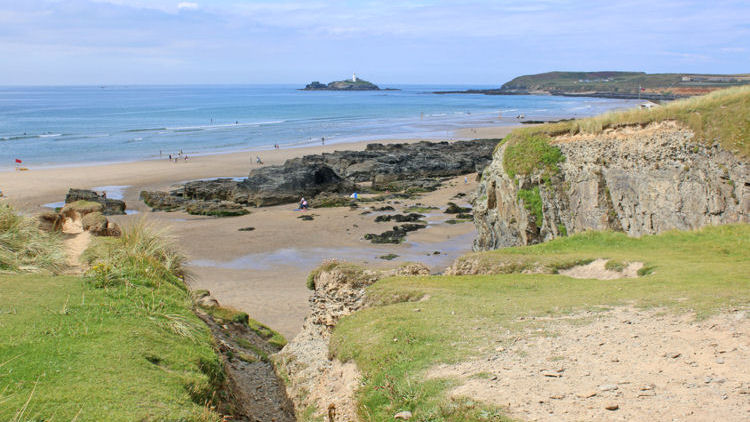 Godrevy Beach
The splendid vistas presented by Godrevy beach are certain to appeal to those who appreciate the wild beauty of untamed nature. One of the most exposed beaches on Cornwall's north coast, rugged Godrevy nestles on the most northerly stretch of a three-mile-long sandy sweep that extends from Hayle to Godrevy Head.
Fans of literature might appreciate that Godrevy lighthouse, which is easily visible from the tip of the beach, actually formed the inspiration for Virginia Woolf's masterpiece novel, To the Lighthouse. Additionally, after drinking in the majestic scenery, you can replenish your energy at Godrevy's lovely café, handily situated near to the National Trust car park, in close proximity to the dunes.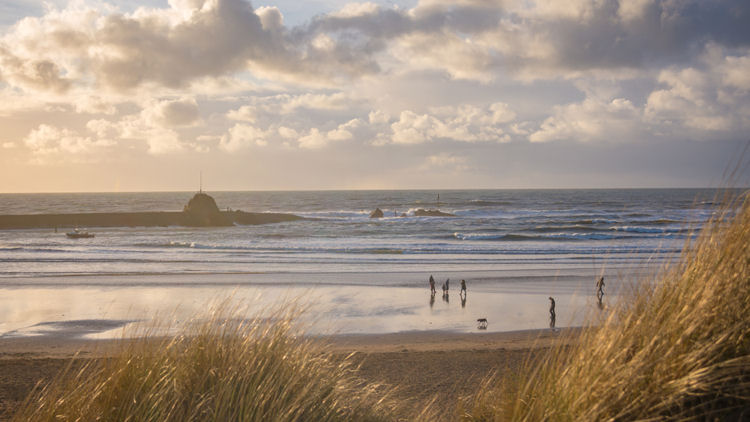 Summerleaze Beach
For those who are in the mood for a beach with a bit more buzz, you can make a beeline for Summerleaze beach. Although you can still sunbathe and swim to your heart's content, Summerleaze also offers a whole host of other activities to try out when you've had your fill of lying on the sand.
You can paddle out into Summerleaze's exquisite waters, which are not only idyllic for surfing, but are also excellent for kayaking and other water sports. If you'd prefer to stay on shore, the surrounding landscape offers opportunities for climbing and hiking along the coastline. In short, if you feel like experiencing a bit of adventure on your CLC World holiday in Cornwall, action-packed Summerleaze beach should fit the bill.