Japanese whisky sounds to many like a misnomer. But when you stop to consider the properties that make Scotland so famous for its tipple; clear water, bountiful grains, crisp mountain air and a deeply entrenched sense of pride and perfectionism, it begins to make a little more sense.
In fact, whisky (always without the 'e' in Japan, as in Scotland) was first introduced to Japan by the American naval Commodore Matthew Perry in 1853 in an attempt to make the country open its port to foreign trade. It's rumored to have impressed the emperor so much that locals soon began making their own.
Since then, Japan has grown to be one of the biggest producers in the world – but more crucially, also one of the best. Here is a guide to some of the best spots in Japan to drink local whisky and learn about its unique history and culture.
1) Suntory Yamazaki Distillery, Shimamoto, Osaka Prefecture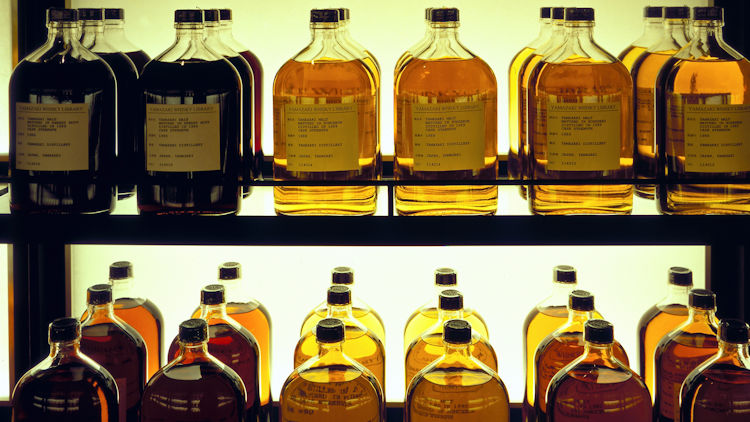 A pilgrimage for whisky lovers, this was the first proper distillery to open in Japan. It was established in 1923 by an entrepreneurial port wine wholesaler named Shinjirō Torii and his assistant Masataka Taketsuru, a young Japanese man who had recently returned from the Scottish highlands where he had studied organic chemistry at the University of Glasgow and spent several years apprenticing at Scottish distilleries. The spot they chose consists of forested hills and streams that have provided the water for tea ceremonies for centuries. There is even a temple dedicated to the local alcohol spirits.
The distillery today houses a whisky library, daily tours and tasting events. You can also try a small dram of Suntory's 12-year-old Yamazaki whisky, which in 2003 became the first Japanese whisky to win gold at the International Spirits Challenge –the moment when Japanese whisky went global.
https://www.suntory.com/factory/yamazaki/
2) Park Hyatt, Shinjuku, Tokyo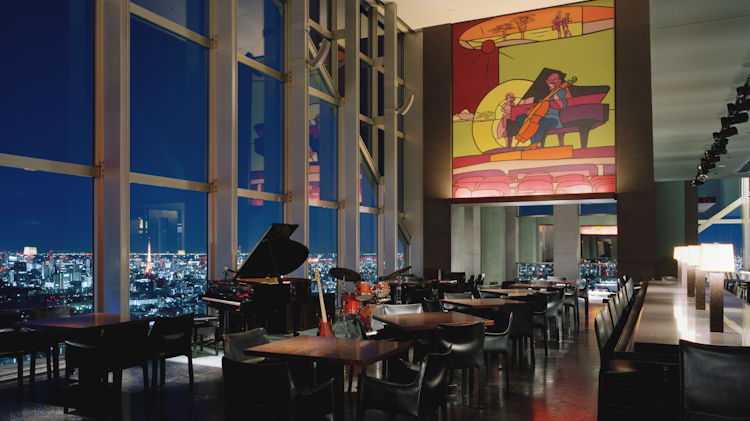 It was also in 2003 that Sophia Coppola's Academy Award nominated film Lost In Translation came out. Featuring a hapless middle-aged actor played by Bull Murray, who has wound up in Japan to shoot a commercial for Suntory's latest product, the movie played on the trope of Japanese whisky trying to imitate British style (or more precisely, an American doing bad Sean Connery impressions).
The most visited location in the film is the bar of the Park Hyatt in Tokyo, where Murray and Scarlett Johansson finish many whiskies while planning their escape. Guests today can perch at the same seats, in the same cigar-smoke filled room, and listen to the same piano tunes as the pair did – whilst also taking in some of the best views of the city to be found.
https://www.hyatt.com/en-US/hotel/japan/park-hyatt-tokyo/tyoph
3) Bar Araku, Golden Gai, Shinjuku, Tokyo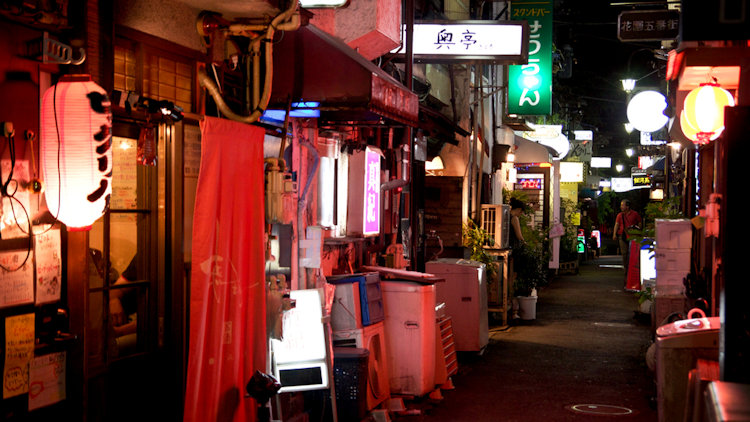 Just a short stroll from the Park Hyatt is a neighborhood known as Golden Gai, which consists of ramshackle alleyways and run-down buildings. But behind the 200-plus anonymous dark-wood doors and up the lantern lit staircases are bars that normally feature no more than six seats and are run by hospitable (and often drunk) locals who will teach you how to drink whisky the Japanese way.
Sipped by middle-aged salarymen, it's normally imbibed as an aperitif called a 'highball', which consists of 1:4 parts whisky and soda water, with ice. Don't be alarmed if the whisky is being poured from giant plastic vats – locals tend to drink cheaper, blended whiskies (which unlike in Scotland aren't regulated by law) made for the domestic market, while the aged stuff tends to be exported. To Japanese people, the idea of drinking it straight or on the rocks seems strange.
https://en-gb.facebook.com/bar.araku/
4) Nikka Yoichi Distillery, Yoichi District, Hokkaido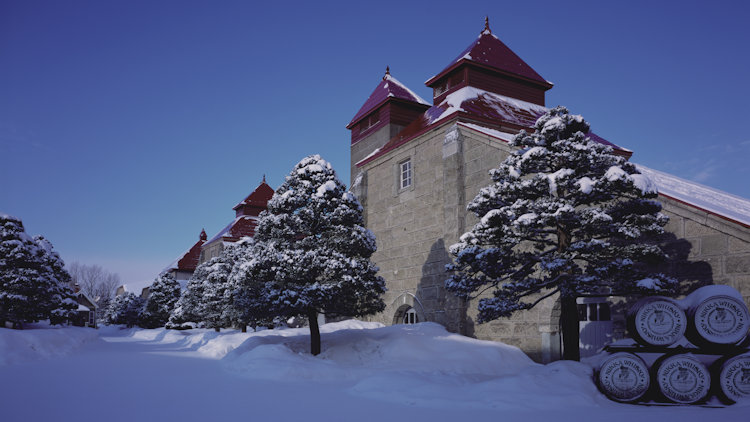 By 1934 Taketsuru's contract with Suntory had come to an end, and deciding that the colder climates of Japan's northern island of Hokkaido would be more like Scotland and suited to producing whisky, he moved there along with his Glaswegian wife Rita. The pair founded their own rival distillery called Nikka in the town of Yoichi – which is today the second biggest whisky company in the country. In 2008 Nikka's 20-year-old Yoichi was award the best single malt at the World Whisky Awards.
In 1969 Nikka opened a second distillery at Miyagikyo in the Miyago prefecture, several hours north of Tokyo, in order to keep up with demand. Both sites are open to the public today for tours and tastings, and house museums dedicated to the history of Japanese whisky.
After Taketsuru died, the company passed to his nephew, who he had adopted as his son. His wife Rita became a local celebrity and more recently, the star of her own period drama on Japanese television – which has got housewives now drinking whisky.
https://www.nikka.com/eng/distilleries/yoichi/
5) Hyatt Regency Kyoto, Higashiyama-Ku, Kyoto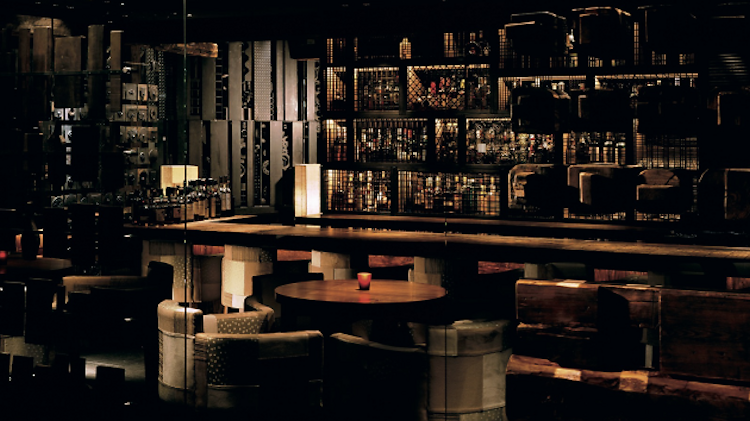 Kyoto was technically Japan's capital city when Commodre Perry sailed into Tokyo, and its alcoholic roots like more in Sake production. Today however, because of its cherry blossom walk-ways and ancient winding streets it remains a firm favorite amongst visitors to Japan, and as a result, has some of the best bars around.
The bar at the Hyatt Regency has one of the finest selections of Japanese whiskies in the city – which have become notoriously hard to find (even the shelves of the distillery gift shops are empty) since soaring in popularity over the last decade. (In 2016 a bottle of Japanese aged single malt fetch over $100,000 at auction in Hong Kong.)
However, the manager here must know some good people on the inside, because on the shelves are the rarest bottles of aged whisky, some of which now change hands for several thousand pounds at auction. There is also a singing and dancing geisha here every evening, for an authentic Japanese experience.
https://www.hyatt.com/en-US/hotel/japan/hyatt-regency-kyoto/kyoto
6) Bar Bunkyu, Nakagyo, Kyoto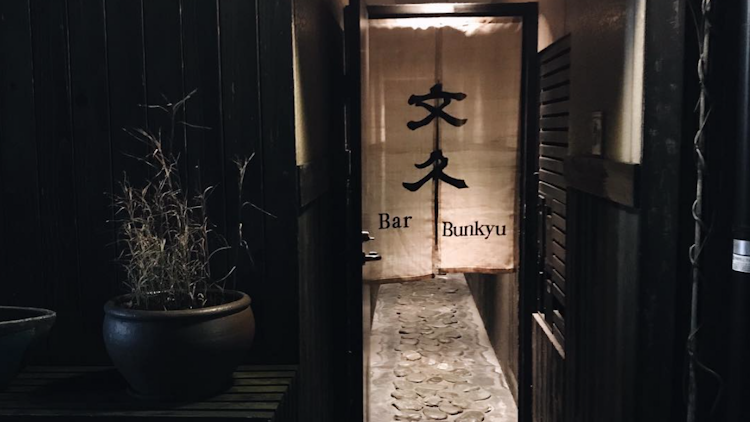 At the other end of Kyoto's bar experiences is Bar Bunkyu. This is a lesson in how the Japanese people who have learnt to savor their finest whiskies, like to drink them today. Almost impossible to find, this tiny bar is almost pitch black inside. Patrons sit around a large, square wooden table, on the middle of which are a group of dusty bottles of aged whiskies. The owner lifts them aloft one by one, pouring out small glasses to people who gently sip them, and admire their flavors.
Considering Kyoto is the home of the ancient tea ceremony, it comes as little surprise to see locals obsessing over the minute details of a drink, and how it is consumed, and sitting at the bar of Bunkyu, you start to consider how little Japan has changed in some ways since opening to the west. It's an entirely Zen experience.
https://barbunkyu.jimdo.com/english/
7) Ichiro's Distillery, Chichibu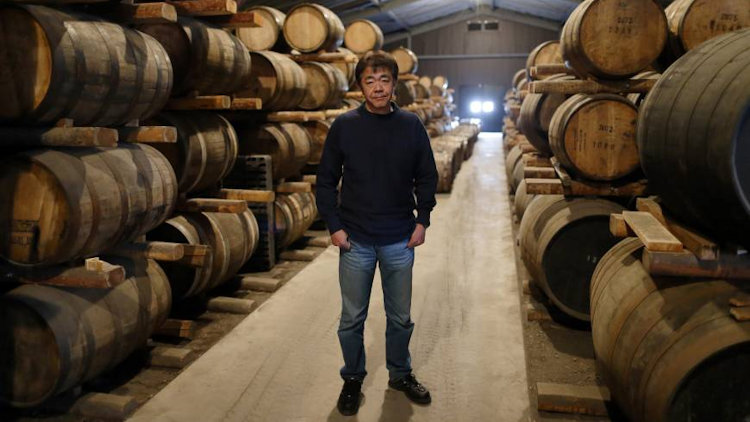 Ichiro Akuto is one of a small, new breed of whisky producers in Japan. His Ichiro's Malts range of drinks beat both Nikka and Suntory products to claim first prize in the 'Japanese single malt class' category at the World Whisky Awards in 2016, proving that independent craftsmanship still prevails.
Technically, his distillery isn't a bar, and it can only be visited with an appointment, but time it right and it will be Ichiro showing you around himself – and often joining you in raising at glass at the same time. He tells a fascinating story of Japanese whisky, and his bottles are tipped by those in the know to soon shoot up in price once word gets around.
https://www.facebook.com/pg/ChichibuDistillery/about/
Article by Harry Seymour