This evocative volume offers ideas and inspiration-from seasonal flowers and decorations to what to wear and how to organize the perfect celebration. This book is both a style guide and a beautiful photo book that kicks wedding stress to the curb and highlights the joy and excitement of planning your big day. The authors have extensive experience in planning weddings and share their favorite stylish wedding concepts, whether traditional, bohemian, or urban modern.
Every couple is unique. And so is every wedding. Whether it's a roaring celebration, a rustic country outing, or a small intimate circle-love isalways at the heart of it.
This book brings together inspirational ideas and tips, from the wedding dress to midnight snacks, for the most wonderful day of your life.
An affinity for wedding planning and decoration literally runs in Amélie Cremer and Carina von Bülow's blood; they were involved in the decorating business owned by their mother, Sabine von Bülow, as soon as they could walk. After studying fashion design, getting additional graphic design training, working as stylists, and starting their own small fashion label, the authors now develop enchanting personalized wedding concepts.
Buy book on Amazon.com:
The Wedding Book: Everything You Need to Know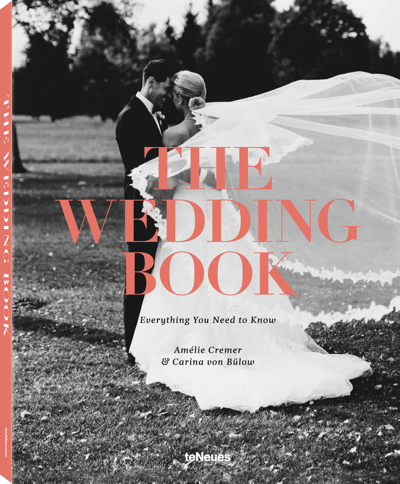 © The Wedding Book - Everything You Need to Know by Amélie Cremer & Carina von Bülow, published by teNeues,
www.teneues.com
. Photo © Roland Michels,
www.rolandmichels.de