The hotel is being ushered into Nashville by AJ Capital Partners and The Berger Company, premier investors, owners and developers of hospitality assets, along with Nashville-based MarketStreet Enterprises, the Master Developer of Music City's The Gulch neighborhood. Located in the heart of The Gulch, the 224-key luxury boutique hotel -- which has an exciting culinary partnership with Chef John Besh's Our House Hospitality (OHH) -- brings a long-awaited upscale, lifestyle experience to Music City.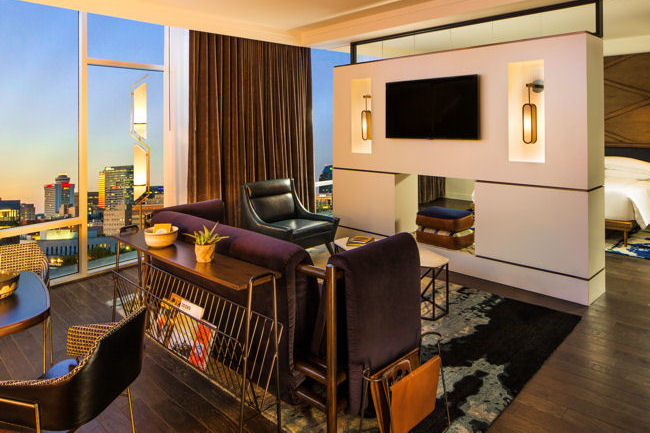 Thompson Nashville will rise 12 stories and inhabit the 'crown jewel' site within The Gulch, the city's most up-and-coming and vibrant neighborhood. Stationed at the intersection of 11th and 12th Avenues, the hotel's arrival completes the development of the city block that is the longtime home to legendary music venue The Station Inn. It's also within a mile of other top cultural attractions, including the Ryman Auditorium, and the Country Music Hall of Fame and Museum.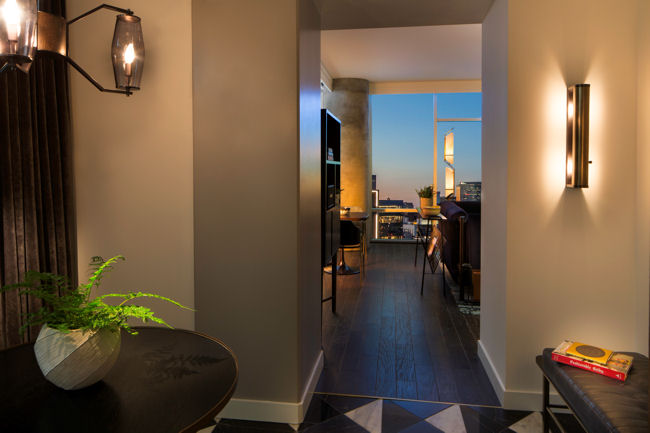 The story of the hotel's location is told by a distinct design vision conceptualized and executed by award-winning studio Parts and Labor Design. The New York City-based studio created a concept that celebrates Nashville's creative spirit while also embracing a modern experience that is both nostalgic and fashion forward. Upon entering the hotel, guests are greeted by a stunning inlay of a wooden compass rose, created by Patrick Hayes of the 1767 creative collection. The enormous piece is comprised of locally salvaged materials and also includes a brass detailing of the hotel's global coordinates, lending an immediate and precise sense of place. The lobby, which is filled with custom-designed light fixtures and furniture, embodies a vintage charm with a uniquely modern, creative slant.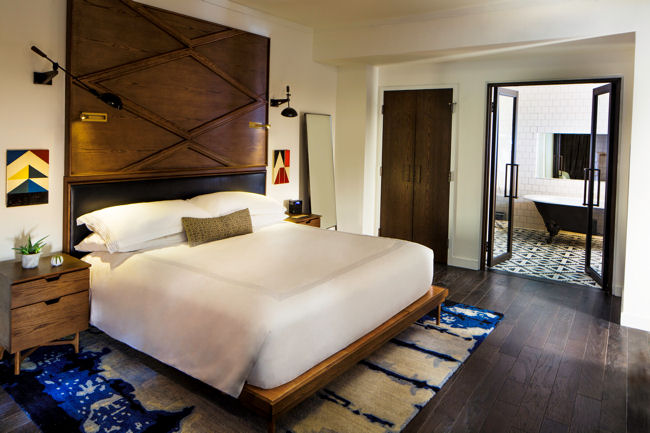 Thoughtfully sourced and curated art can be found throughout the hotel, and includes work from local up-and-coming artists such as Frances Berry, Amanda Brazier and Chris Coleman, curated in collaboration with Art Advisory Services.
The hotel's 224 spacious guestrooms include both king rooms and suites, as well as a penthouse, which have a distinctly residential feel. All rooms boast floor-to-ceiling windows and warm, wooden floors, wallpaper from Flat Vernacular, as well as custom-designed rugs from a one-off collaboration between Tailor Made Textiles and Eskayel. Suites feature high-end wet bars and central hearths, which mirror the very soul of the hotel–one of warmth, social connection, and easy luxury. The residential nature of the guest rooms carries through to the bathrooms where guests will find graphic floor tile offset with milky toned white tile walls and a hand-selected sculpture. The suites' bathrooms add to this palette with a claw foot tub that is aligned with a view directly out to the guestrooms' expansive windows.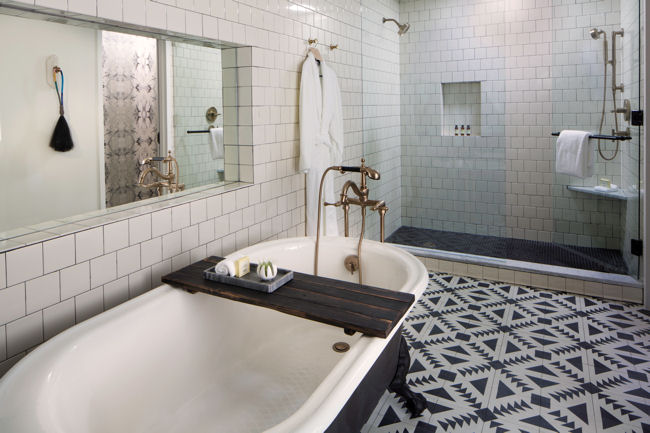 Thompson Nashville's commitment to high quality will be evident in the dining outlets overseen by John Besh's Our House Hospitality. Under the leadership of Executive Chef Nathan Duensing, the hotel will feature three distinctive dining options: signature restaurant Marsh House, Killebrew, a coffee shop, and rooftop bar L.A. Jackson. Seafood will be the soul of Marsh House's menu, showcased in both classic and contemporary preparations under the direction of Chef de Cuisine Justin Cameron. Killebrew will be serving up pastries and Revelator Coffee, while small bites, beer and refreshing cocktails will complement the skyline view of L.A. Jackson. Our House Hospitality will also offer in-room dining to the hotel's guests.
The hotel will also host 6,185 square feet of meetings and events space on its second floor, comprised of three dedicated meeting rooms and a 1,219-square-foot outdoor terrace. Floor-to-ceiling windows accentuate the open and airy nature of the space, and flower-like chandeliers and wood-clad thresholds gives this level a warmth and style of its own.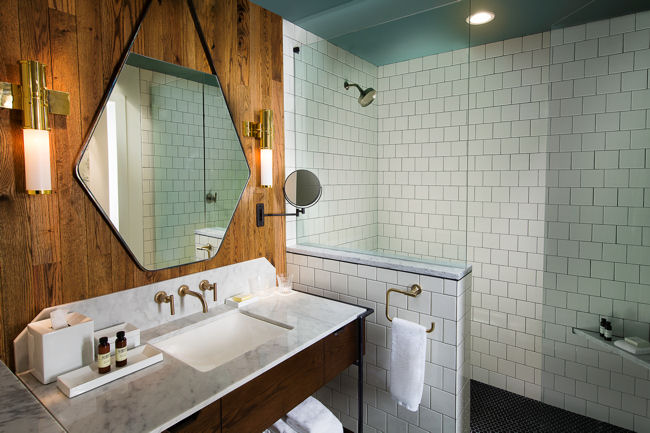 Thompson Nashville guest amenities and services include oversized Thompson signature robes, 49" LG TVs, custom honor bars with local touches, 400-thread-count SFERRA linens, exclusive D.S. & Durga bath amenities, 24-hour access to the fitness center, complimentary Wi-Fi access, valet parking, and more.
Visit website:
www.thompsonhotels.com/thompson-nashville