We are talking about a fantastic city. Barcelona is incredible for its history, architecture, and its hundreds of places to visit. Therefore, visiting Barcelona is always an excellent option for travelers.
You should keep in mind that you should learn Spanish if you plan to visit Spain. And the Spanish Language School Barcelona is the best option to carry out this new challenge in the middle of a vacation.
With what you learned at the Spanish Course Barcelona, you will enjoy this great city to the fullest. It is that you will be able to interpret what the people are talking about in the bars, what the guide says in the tourist tours, or simply establish a chat with local people.
Learn Spanish
The fact of being able to learn Spanish will allow us to relate and function in a better way during our stay in Barcelona.
It is true that Barcelona's citizens interact mostly in Catalan, but Spanish is the official language, and it will be of great help to us.
The Spanish Language School in Barcelona will allow us to take classes at different levels. There are express classes for essential learning and in less time. You should know that this is not the right option.
The best thing is that you can take a basic course when this course requires you to have a better knowledge of the Spanish language.
This course will be more complex. But when we are in Barcelona, ​​we will realize that it will be the best option we can choose.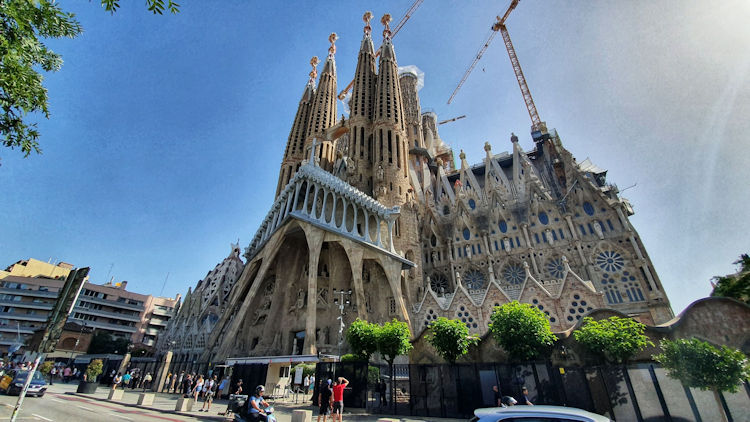 Know the city
If you are in Barcelona, ​​there are places you should go to get to know the city better and enjoy your stay to the fullest.
The Sagrada Familia is the temple of religion, which began to be built between 1882 and 1883. It has facades dedicated to the birth, passion, and glory of Jesus.
The towers of La Sagrada Familia will reach 172 once the work is finished in 2026.
The Sagrada Familia is one of the most visited places in Europe. So to enter you will have to make a long line.
Casa Battló is also an important place to visit. It is part of the World Heritage Site and represents one of Gaudí's best works.
Casa Battló is a work of Catalan modernism located in the middle of Paseo de Gracia.
La Rambla is another of the most attractive tourist spots. Walking around there will be a unique experience. La Rambla is an avenue over a kilometer long that will take you from Plaza Catalunya to the Colon Monument.
Tourists usually choose these points in the city to get the most out of their visit to the city of Barcelona.
Gastronomy
If you visit Barcelona, ​​there will be typical city foods that you should practically try.
Barcelona has its typical Catalan dishes that are always a point of attraction for those who visit the city.
The most traditional dish is the pan con tomate. At first glance it seems like a very traditional meal, but the bread tapas give it a distinctive touch. In addition, the tomato is seasoned with salt and oil, giving it an extraordinary flavor.
Bikinis is a traditional ham and cheese sandwich to spend the afternoon with a fruit smoothie or a glass of beer.
In addition, the Coca also enters the classic menu of Barcelona. It is dough completed with cheese, vegetables, or Iberian ham. At the customers taste.
The Crema Catalana stands out for being a typical post, which tourists widely consume. It is a cream covered by a layer of caramelized sugar. The tradition of this dessert consists of breaking that first layer with a spoon.
Paella is another great dish, the most recognized rice in Spain, and the perfect seafood mix with a unique flavor.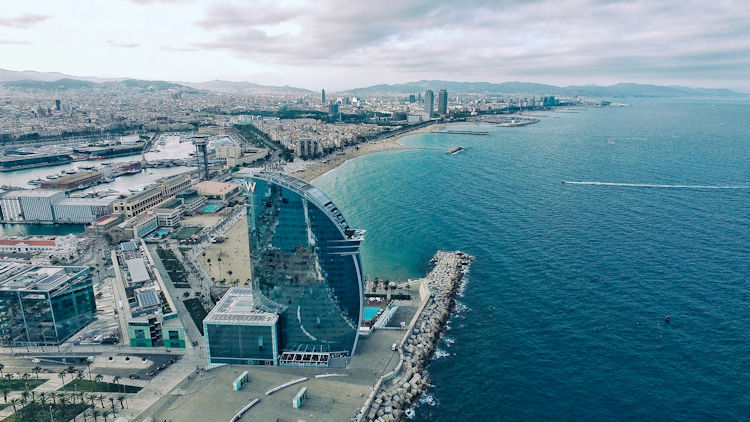 Etiquette code in Barcelona
Clothing is a very important point in this city. The modernization of Barcelona has meant that clothing is also more modern and that fashion is the order of the day.
It is a reality that Spaniards, in general, tend to dress in a more traditional, conservative, and at the same time, elegant way. But Barcelona is a city with a bohemian style in which flaunting what one owns is not well seen.
Among the recommendations of the locals, it is usually indicated to avoid the use of shorts in the city. It will be better to choose cool long pants if it is hot.
Women are advised to avoid wearing miniskirts in the city. This is because they are seen as provocative and will draw the attention of older people.
Another recommendation is not to wear brightly colored clothing. Generally, the Spanish use autumn colors for their clothing. In addition, the Spanish are very good at combinations, and they are very attentive to all of this.
Fanny packs are also not used, as thieves can easily steal these. Especially tourists, who dream of being distracted or concentrating admiring some work or landscape.
Everyone can dress as they want to. These are just recommendations that seem totally out of place and out of time.
Therefore, each one must choose the clothes they like the most and wear them without giving importance to other people's looks. You're just out for a walk and looking to get to know the city, no matter what you're wearing.