Whether you are looking to go on a weekend trip with your girlfriends or on a romantic getaway with your significant other, this beautiful town located off the Pacific Coast of Baja California Sur is quickly becoming a go-to destination for an affordable and relaxing cultural, artistic and agricultural adventure in paradise.
Todos Santos is a cultural, artistic and agricultural center and a beautiful desert oasis that offers walking distance to the Pacific Ocean and magnificent views of the Sierra Laguna mountains. Todos Santos has a number of beautiful hotels, bed and breakfasts, and vacation rentals to suit your next vacation needs.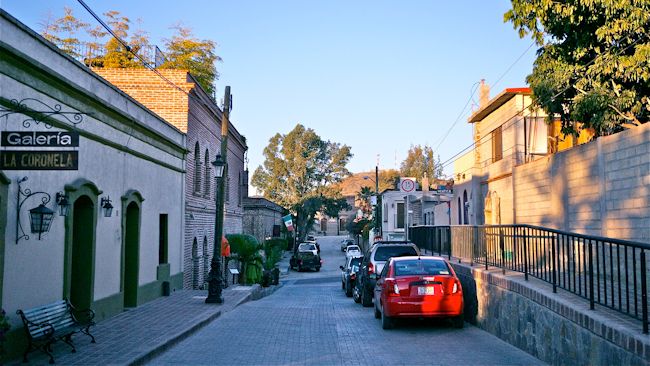 HISTORY
It wasn't until 1697 that the Jesuits founded the first permanent mission in Baja California Sur, and twenty-five years later, Todos Santos was established as a mission outpost to the Misión de Nuestra Señora del Pilar in La Paz. With its underground aquifer and lush tropical setting in the middle of a desert, Todos Santos was a literal and figurative oasis. Todos Santos quickly became transformed into the sugar cane capital of Baja and thrived for nearly two centuries until revolution, drought and WWII brought the downfall of the cane sugar industry. When the sugar mills closed in the early 1950s, many local families were forced to seek opportunity elsewhere, leaving the town isolated and hollow. Todos Santos is still the natural, historical and architectural wonder that earned its designation as a Pueblo Mágico. Now that the economic drought is over, sustainable small production farms grow where the sugar cane once did, and the magic remains. In the last two decades there has been a quiet resurgence as people discover that magic once again. Since the mid 1980's, the town has strongly become a tourist and retirement destination and a haven to numerous art galleries, fine restaurants, charming hotels, vacation rentals and local festivals.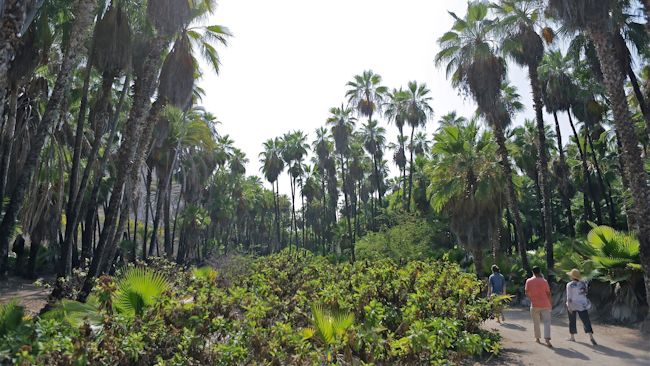 WEATHER
Located off the Pacific Coast of Baja California Sur, Todos Santos has blissful weather year-round. Temperatures in the winter months range from 70 F-degrees during the day to 55-65 F-degrees at night. Summer is beautifully warm, generally 10-20 degrees cooler than its surrounding cities.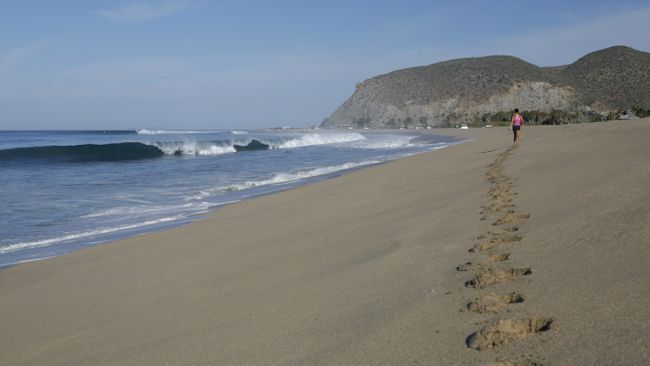 ACTIVITIES IN TODOS SANTOS
Nature's Playground
Few places on earth rival the variety of natural assets found in Todos Santos. The Pacific, the endless shoreline, the pristine beaches and world-class surf breaks all draw a new kind of crowd - adrenaline junkies, climbers, elite athletes in training. Those looking to commune with nature, who want to bike, swim and trek the terrain, the mountains, and the sand. And also those seeking a gentler path such as walking, gardening, cooking, and photography. No matter the motivation, nature is close-up here.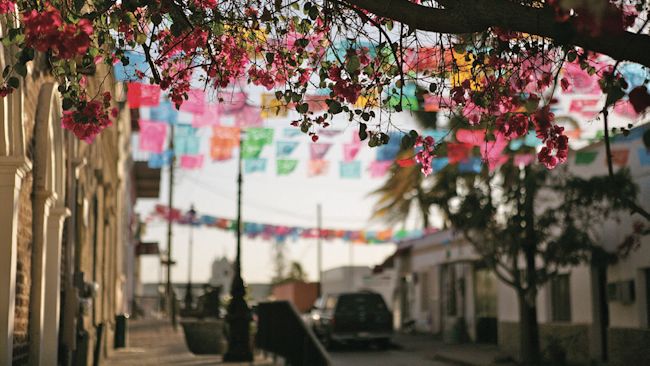 Art & Culture
Todos Santos is a place where artists migrate—to paint, to write, to be inspired. The town's geography and history combine with its intimacy and unique bohemian charm to offer up the kind of muse that draws creators, aficionados, and culture into its midst. The colorful streets are dotted with galleries, and the vibrant art scene includes both traditional and modern art. Artists of all kinds find inspiration, visitors converge for music and film festivals and to discover the culture, and everyone lingers to soak up the dreamy ambiance.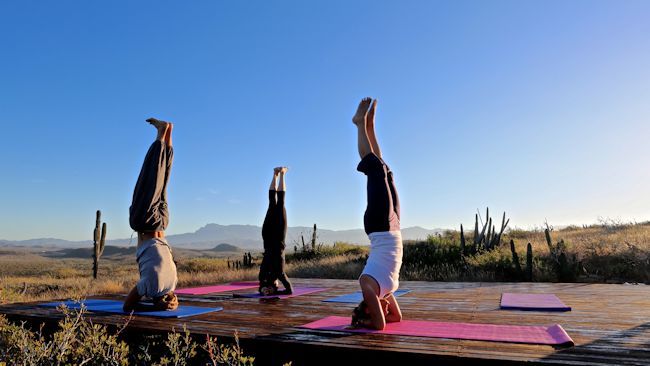 Holistic Living and Yoga
From the setting and the culture to the farming and fishing practices, everything is drawn to a sustainable path. This is a holistic, integrated approach to life. It's the reminder we receive from the natural rhythm of Mexican culture. It's the land and the food, fresh from local sources. Todos Santos has all the makings of an epicenter of wellness, but it's the people—the indigenous healers, organic farmers, fisherman, yoga and meditation teachers, naturopaths, and the enlightened crowd that frequents the town—that are creating this wake-up call for mindful living.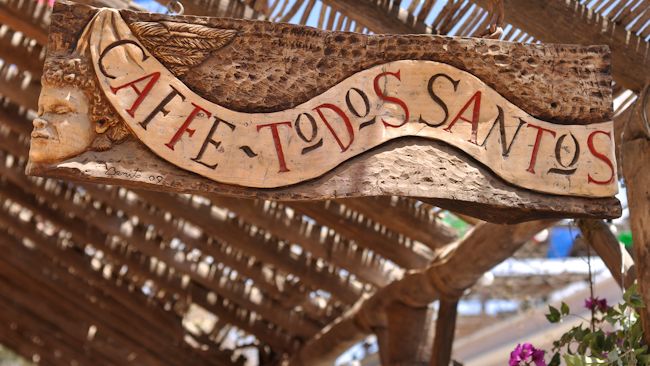 Dining
From the original farmers who grew sugar cane to the new influx of foodies, food is a central theme at Todos Santos. From authentic wood-fired pizzas and freshly caught seafood to locally harvested vegetables, herbs and coffee beans, Todos Santos' agrarian roots are everywhere. It's a community that has never strayed far from this simple, organic way of life, so it's only natural that those who are now coming back to the idea of sustainability and a smaller footprint have found that the path leads to Todos Santos.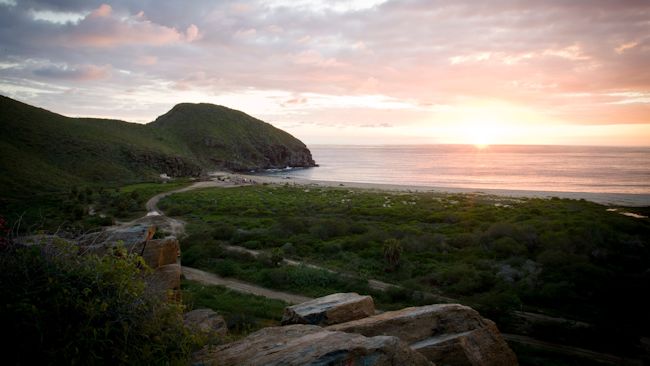 For more information, visit
http://www.todossantos.cc/
and
https://tressantosbaja.com/
Where to stay:
Guaycura Boutique Hotel & Spa
, a member of Small Luxury Hotels of the World