The magnificent region of Italy is one of the top holiday destinations in Europe and the whole world. Captivating with its rich history, culture, and art, it attracts millions of tourists all year long, and for a good reason, too! However, instead of spending all your time in the biggest cities and tourist-packed sites, we suggest you look further into the more hidden areas, maybe less-known but no less beautiful. So, check out our list of top 10 secret spots in Italy!
A true hidden gem located not far away from the cities of Milan and Bergamo, Sirmione is a commune in the province of Brescia, one of the most beautiful spots in northern Italy. Sitting on the edge of Lake Garda, it is the perfect town to explore small authentic Italian shops, chat with laid-back locals, try out traditional cuisine and, of course, visit the most popular attraction here - the 12th-century medieval castle, a monumental and architectural beauty!
Check out the Rome to Florence train for comfortable navigation between the most prominent cities!
A stunning little island in the Venetia Lagoon, Burano must end up on your itinerary! Known for its brightly colored homes and lacework, the island is also a place of good food, wine, and friendly Italians you can always chat up. The whole area is like a painting, and so the artists love to travel here for inspiration. The brightly colored houses we have mentioned are not painted at random; they actually have a color system to make them the most fascinating scenic landscape!
Travel here for the aesthetic, and stay for the church of San Martino, the leaning campanile, and a painting by Giambattista Tiepolo. Find your inspirations at Burano!
And, keep in mind that the island is only 7 kilometers away from Venice, so it is easily reachable. If you are looking for comfortable traveling, look up the train from Venice to Rome!
One of the five towns that make up the Cinque Terre region, Vernazza is one of the most beautiful and authentic fishermen's towns on the Italian Riviera. Famous for its clear baby-blue waters, elegant houses, and old-school fishing areas, the town represents the serenity and quiet entertainment of the country. The other thing you should keep an eye on while visiting is the vineyards! It has absolutely no car traffic, so you will never be bothered by too much noise, and can enjoy exploration quietly. Vernazza is easily reachable from both La Spezia and Genoa airports, so even without a car, you will have no trouble even without a car!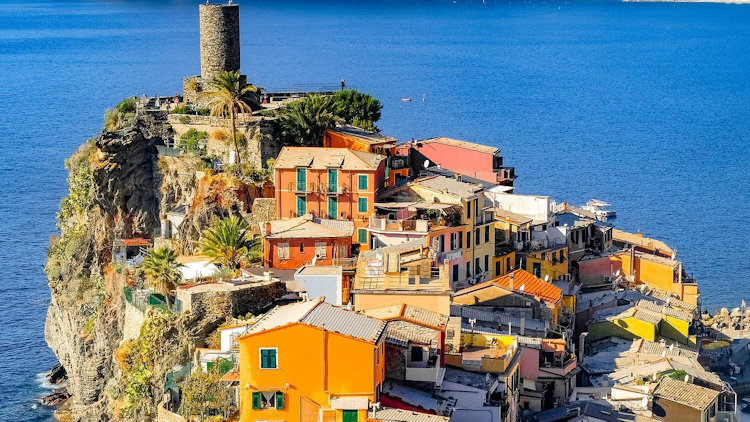 A commune in the province of Viterbo in the Italian region of Lazio and 90 kilometers northwest of Rome, Bagnoregio is another hidden gem - one you must visit!
The town on the hill is old and has the impending feel of history that is obvious by simply roaming around. Famous for its medieval architecture, fine craftsmanship, and a fun, relaxed community of approximately 3.500 inhabitants, Bagnoregio is the kind of town you can simply get lost in and still have the best time discovering hidden corners and narrow streets, all carrying the same vibe of an old, small town. Bagnoregio is also well-known for its delicious Italian gastronomy!
From here, you can easily catch the returning train to Rome!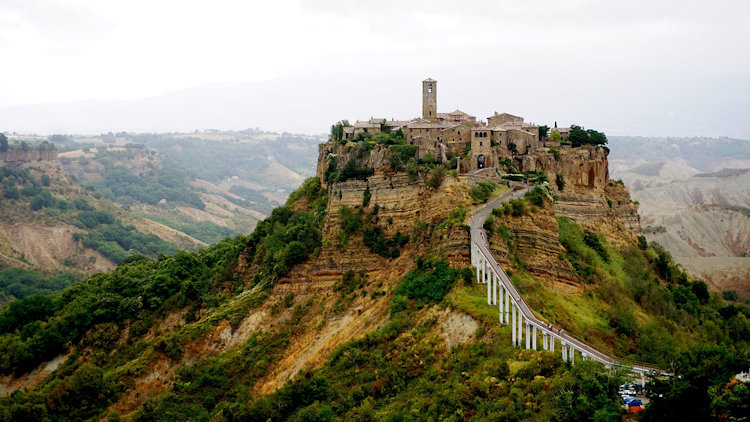 Only an hour's drive away from the stunning Portofino, Portovenere is a town and comune located on the Ligurian coast in the province of La Spezia. A traveler's dream - this is what we call it! Here you can discover magnificent castles and churches, great restaurants and even a natural park!
The history of Portovenere dates back to the 1st century BC, so you will have plenty of sites to visit and learn about the town's development. Leave with the knowledge of all kinds of impactful and dramatic changes around here, left by the Romans, the Lombards, and even the Byzantine fleet. For its stunning views and significant historical background, Portovenere was recognized by UNESCO!
A picturesque, even postcard-looking village on the Amalfi Coast is perfect for calm holidaying and couples' retreats! At the number one destination for honeymooners, Positano is a place of love and laughter, so it will be perfect not only for a trip with a significant one but also for friends and family!
About an hour away from Naples and 20 minutes from Sorrento, Positano is easily reachable, so you will have no trouble. However, consider that Positano is a bit more expensive than the other places we mentioned. Due to the high demand for honeymoon packages, the prices are steeper here!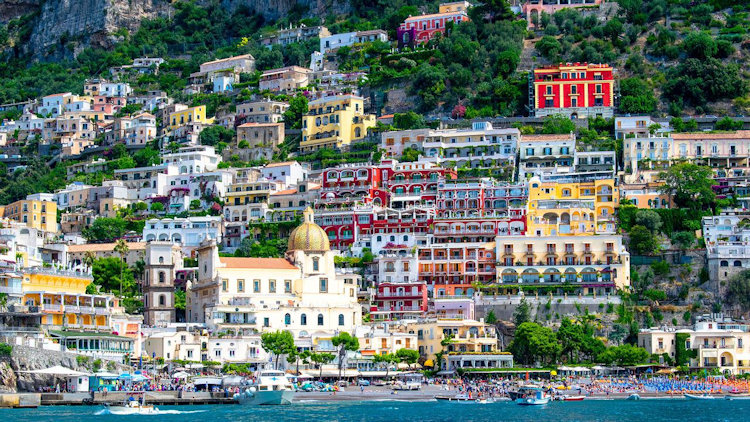 Another one for Campania, Procida Island is probably one of the least-known islands of Italy, however one of the most beautiful ones. Located in southern Italy, the island is often overlooked and considered one of the top-secret spots by those who actually visit!
Procida overcame a lot of dramatic changes dating back to Ancient history and the Middle Ages, so not only is the area colorful and aesthetically pleasing, it has a lot of undiscovered history, which is extremely interesting once you take the time to learn.
Most likely, you have already heard of it. There is even a holiday song dedicated to this stunning town! I found my love in Portofino…! Yes, you will! Fall in love with the clear waters and majestic villas, exceptional flora and fauna, and overall atmosphere of an old fishermen's village. With plenty of entertainment and lovely cuisine, Portofino makes for one of the best holiday destinations in Italy.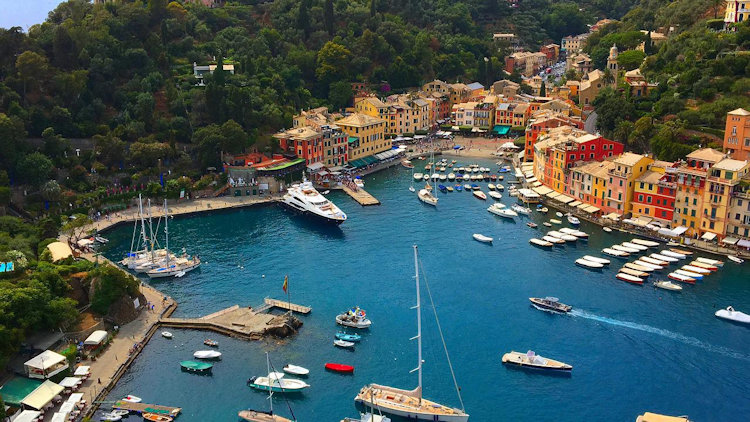 A spa town in Tuscany in north-central Italy, Saturnia is known for its incredible thermal waters. With only 280 inhabitants living here, the community is always welcoming and friendly, and if you spend more time here, you will most likely make great friends!
Since Ancient times, Saturnia has been praised for its waters and spa-like locations. Not so much for exploration, but definitely a number one choice for relaxation!
Saturnia is very easily reachable from the Roma Fiumicino airport.
Last but not least, let's travel to the sunny Puglia! A town and a former Catholic bishopric is located in the province of Foggia and is definitely a secret spot for travelers. Although relatively small, Vieste has a National Park in the area, a castle, Vieste Co-cathedral, and a lighthouse. Make sure to visit all of these attractions, as there will not be many of them. But really, when the surroundings are as pretty as here, simply walking around all day is quality time. So bring a smile and a hat - the sun here shines 320 days of the year!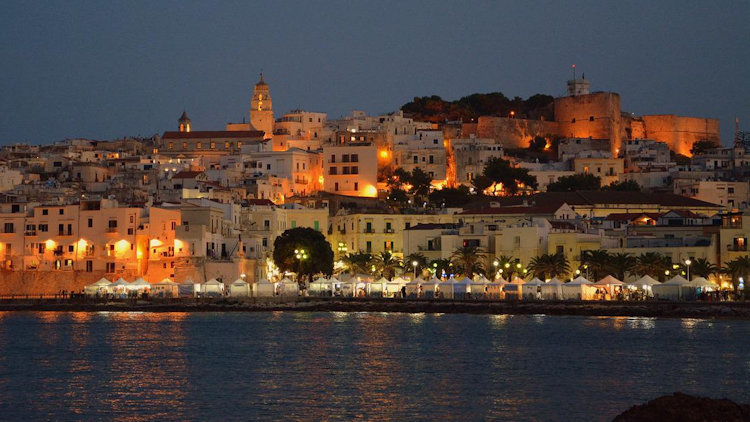 Hopefully, you will choose some of these locations, or at least one of them! Do not stress, though; there is no way to miss out when all the towns and villages are magical, beautiful, and simply very Italian. And what else is there? Good luck!