Recently voted the most knowledgeable operators in Europe by the Aurora Service (Europe), Jonny Cooper, director of Off the Map Travel, and Chad Blakley, director of Lights over Lapland, joined forces with mountain guides and northern lights experts from Bjorkliden, Northern Sweden, to share their top tips.
Topping the list from our experts was to plan your trip in prime northern lights viewing conditions. Firstly, choose a destination within the Auroral Oval. Once there, you need clear, dark skies. Use aurora and weather forecasts to help plan your time whilst on location.
In order to achieve the dark skies that deliver the most spectacular displays, you need to get away from any nearby light pollution. You can do this by tapping into local knowledge from local guides, your hotel staff and local people you meet to point you in the direction of great aurora viewing spots and experiences.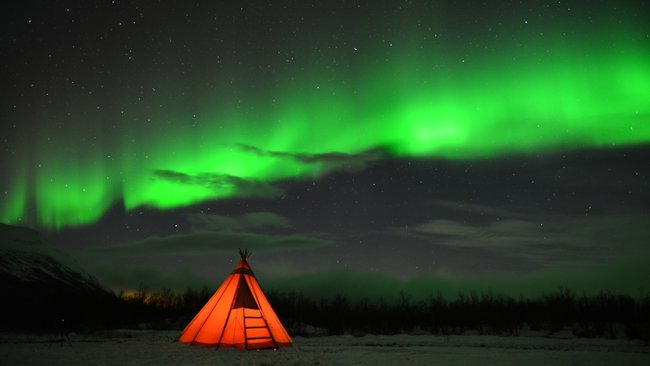 You will need to kit yourself out properly with well insulated and waterproof clothing. It is cold at the latitude's beneath the auroral oval and, when you are enjoying the best display ever seen, you don't want to have to leave because you're cold.
You need your eyes to become accustomed to the darkness. Use a red torch to find your way around as this will not affect your night vision and therefore ensure your eyes are well adjusted to best appreciate the lights.
Take a camera and take photos. A photo will confirm if there are the beginnings of an aurora or not. However, don't spend the whole time behind your camera as it's just as important to step back and enjoy them with your eyes.
Just like the scouts, you need to 'be prepared'. Even if you are just popping out to check the sky, you don't want to leave a great aurora to get changed and pack your bag only to come back out and they have gone.
Persistence and vigilance is vital; aurora can come and go very quickly so always keep your eyes open for activity.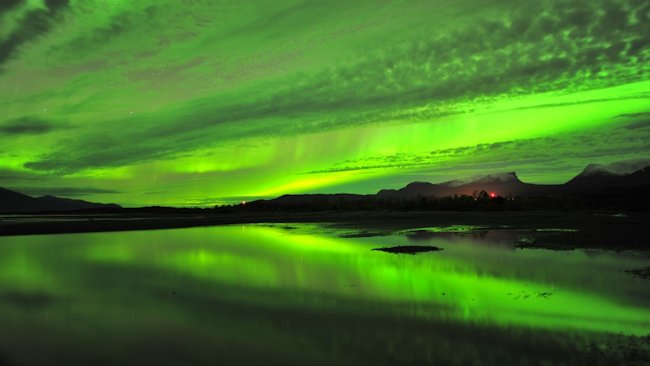 Finally it is important to never give up. Snow can stop and clouds can clear for just long enough to get a glimpse of a stunning aurora even on a wintery night.
Jonny Cooper, director at Off the Map Travel said: "The solar maximum has already thrown up some incredible auroral displays in destinations such as Bjorkliden in Northern Sweden. We'd expect this to continue for the next year.
"With scientists now putting a date to the peak of the solar max, there is no better time to visit our top northern lights destinations and we are seeing a huge increase in the number of people contacting us that want to get a glimpse of this incredible phenomenon."
Set away from city lights and amongst the mighty mountains of the Arctic, 120 miles north of the Arctic Circle, Björkliden and Abisko are located within a rain shadow provided by its surrounding arctic mountains. This gives the area some of the clearest and darkest skies in the world for seeing the northern lights.
Jonny explains: "Swedish Lapland really is one of the most remarkable areas to visit. Offering comfort and luxury; adventure and a family friendly culture, it is perfectly set up for the discerning couple, family or group wanting something new from their holiday experience."
For more information, visit
www.offthemaptravel.co.uk