Scottsdale offers a flourishing art scene -- whether you' re looking for museums showcasing Western history and heritage, Mid-century architecture, or looking to the future with some of the countries top modern artists, Scottsdale has exactly what you seek indoors and out. Here are some top picks:
Taliesin West
http://franklloydwright.org/taliesin-west/
12621 N Frank Lloyd Wright Blvd, Scottsdale, AZ 85259
Frank Lloyd Wright's beloved winter home and the bustling headquarters of the Taliesin Fellowship, was established in 1937 and diligently handcrafted over many years into a world unto itself. Taliesin West is a National Historic Landmark nestled in the desert foothills of the McDowell Mountains in Scottsdale, Arizona. It is also the home of the Frank Lloyd Wright Foundation and the School of Architecture at Taliesin. Deeply connected to the desert from which it was forged, Taliesin West possesses an almost prehistoric grandeur. It was built and maintained almost entirely by Wright and his apprentices, making it among the most personal of the architect's creations.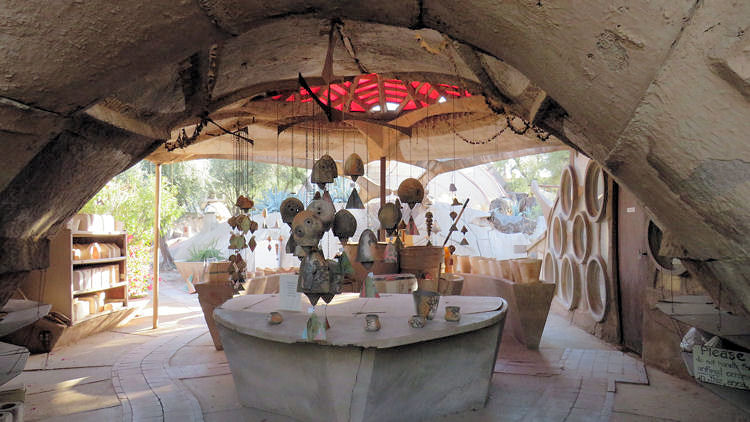 Cosanti
https://www.cosanti.com/
6433 E Doubletree Ranch Rd, Paradise Valley, AZ 85253
Cosanti was designed by world-renowned architectural innovator Paolo Soleri and is a designated Arizona historic site, featuring terraced landscaping with experimental earth-formed concrete structures. Cosanti is where Paolo Soleri also established his diverse line of bronze and ceramic Soleri Windbells which are famous around the world. Listen to the tones of bronze and ceramic wind-bells strikingly suspended amidst courtyards and visitor paths and view the dramatic bronze casting process weekday mornings at Cosanti's foundry. Since 1956, Cosanti has been the headquarters for the Cosanti Foundation, a nonprofit educational organization dedicated to architectural research.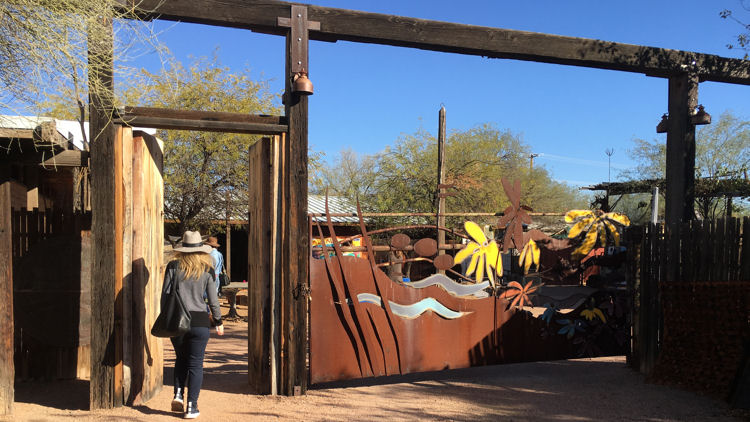 Cattle Track Arts
http://www.cattletrack.org/
6105 N Cattletrack Rd, Scottsdale, AZ 85250
Cattle Track Arts Compound is a place significant for its national and local historic designations. It's a collection of artists who earned the historic distinction by being forward-thinking souls. The Compound provides a place for the greater arts and culture of Scottsdale. The Cattle Track Arts and Preservation mission is to recognize and celebrate Scottsdale's cultural heritage by providing opportunities for artists, craftsmen, and students, visual and performing, individually and collectively, encourage and enhance their art forms. Come visit and meet the artists.
Scottsdale's Museum of the West
http://scottsdalemuseumwest.org/
3830 N Marshall Way, Scottsdale, AZ 85251
"The Nation's Best Western Museum" Scottsdale's Museum of the West - Explore the history, art and rich cultural heritage of the West at one of TripAdvisor's most highly rated Scottsdale attractions. From exhibits of Hopi pottery masterworks to rare posters starring silver screen cowboys and Indians, you'll discover the unique stories of the people, places and events of the 19 states of the American West, and the bordering Canadian provinces and Mexican states. In addition to its regularly changing exhibitions, the museum offers entertaining events, gallery tours, and educational activities. The award-winning, contemporary museum building is located just steps away from Old Town Scottsdale, the Main Street art galleries, and other popular downtown Scottsdale destinations. It is located on the Downtown Scottsdale trolley route. Discover why True West magazine named Scottsdale's Museum of the West the nation's "Best Western Museum."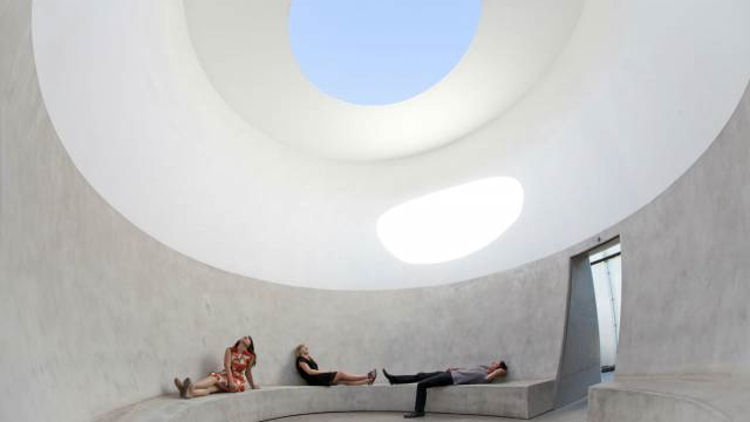 Scottsdale Museum of Contemporary Art (SMoCA)
https://smoca.org/
7374 E 2nd St, Scottsdale, AZ 85251
The Scottsdale Museum of Contemporary Art (SMoCA), situated on a twenty-one acre, beautifully landscaped park in the middle of downtown Scottsdale, presents the best of contemporary art, architecture and design from around the world and from around the corner. The museum's nine to twelve exhibitions per year rotate continually so that a visitor will always experience the most current works of art that represent the thinking of the best and the brightest. When you enter the Museum you will discover a surprise in the outdoor courtyard: one of the most beautiful James Turrell Skyspaces in the world. Always free for viewing during Museum hours, this space transports visitors to a place of quiet contemplation, a place of introspection. In this space you will remember why you seek art, why you visited SMoCA, why you now treasure a small institution in the middle of an oasis known as Scottsdale. After visiting SMoCA, discover Scottsdale Public Art around town with Joy Rides Arizona or by using this Interactive map.
WHERE TO STAY
Discover Scottsdale's two newest luxury resorts that have opened within the past year -- Andaz Scottsdale and Mountain Shadows:
Andaz Scottsdale
https://scottsdale.andaz.hyatt.com/en/hotel/home.html
Get away and stay in the middle of all that Scottsdale has to offer at the Andaz Scottsdale Resort & Spa. With picturesque Camelback Mountain as the backdrop, enjoy eclectic mid-century modern design inspired bungalows, vibrant dining experiences, and the serene Palo Verde spa. Escape and rejuvenate at this luxury urban oasis and discover the allure of the Arizona desert. Relax in unique bungalow-style guest rooms blending mid-century modern design and art from local artists and artisans. Camelback Mountain provides the backdrop for views from Weft & Warp Art Bar + Kitchen and its glass box kitchen, plancha grill, and exclusive "kitchen" table. Enjoy three resort pools and the Palo Verde Spa & Apothecary, featuring botanical products made to order on site. Discover a Scottsdale treasure at nearby Cattle Track Arts Compound dating back to 1936 and take a studio tour to meet with the artists. Explore the Desert's wonders just moments away -- enjoy adventures from Camelback Mountain to Pinnacle Peak and beyond.
Mountain Shadows
https://www.mountainshadows.com/
Originally built below Camelback Mountain in 1959, Mountain Shadows has reemerged as an icon of luxury and design after it was completely rebuilt in 2017. The original Mountain Shadows drew the jet-set Hollywood crowd to Paradise Valley with its manicured golf course and expansive pools. Now the new Mountain Shadows is hoping to do the same offering a luxurious mix of spacious sleek guestrooms, lofts and condos. The Presidential Suite offers the ultimate retreat with its sprawling terrace overlooking Camelback Mountain (pictured at top).

More information: https://www.experiencescottsdale.com/