This desire isn't surprising since the continent itself is such an ultra-extraordinary place. No one wants to return home and tell a tale that someone else has heard before, or done before.
Many of the
luxury safari camps and lodges across Africa
are now offering such magical and mind blowing experiences and excursions that the whole journey becomes about so much more than just an extremely comfortable place to stay. Lots of clients mix it up with a few nights of adventure and a few nights of luxury and this usually satisfies both the most discerning and adventurous of guests.
Here are some of the
top luxury adventures
one can have in Africa.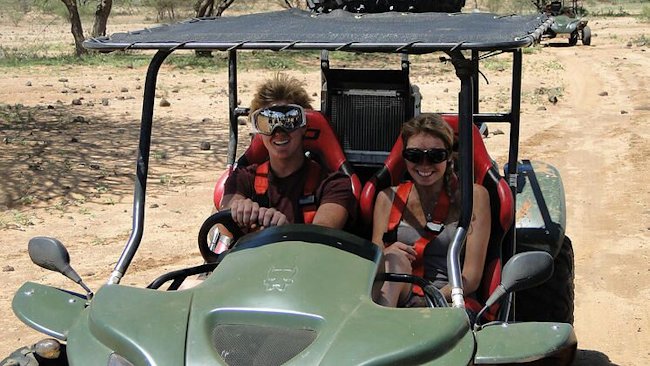 Quad biking, bi-plane flying and conservation, Kenya
For a holiday like no other with incredible memories, this trip to Sirikoi in Kenya combines a breath-taking flight in a Waco bi plane to see the area from a completely different view point. Guest can also travel out into the plains on quad bikes and spend the evening fly camping with only the sounds of the bush and the stars for company. For a final special experience, the guests can visit three orphaned baby rhinos, which rangers dedicate their lives to, to ensure they are kept safe. Sirikoi is located in the Lewa Wildlife Conservancy, Northern Kenya and has 4 traditional colonial safari style luxury tents and one two bedroom cottage. It is surrounded by an acacia grove and overlooks a natural waterhole fed by a spring. From Sirikoi guests can go fishing, track lions, ride horses, game drive and visit local Masai homesteads.
From £2,629 per person excluding flights (4 nights all inclusive, 3 at the lodge and 1 out with the quads)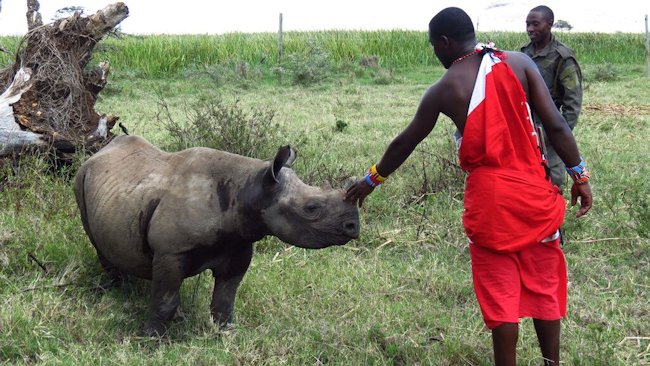 Buggy adventure for two, Kenya - Sleep out under the stars after driving your off road buggy through stunning dry riverbeds and remote luggas with expert guides… Tassia sits perched on the Mokogodo escarpment at hovering height for the birds of Laikipia in Kenya. Tassia is an eco-lodge which specialises in maintaining a minimal footprint on the environment, and encouraging conservation of the wildlife amongst the local tribes people, whom they work closely with every day. Rooms are beautifully decorated with day beds, cow skin rugs, Moroccan furniture and fabrics, but best of all each room has sweeping views of Laikipia, and the valley below the escarpment – every room is en-suite with a shower and loo with a view. Hosts, Antonia who is a professional chef, and Martin who is a professional guide, make this the most memorable trip with exceptional activities and mouth wateringly exquisite food.
From £2,188 per person includes three nights at luxury Tassia safari lodge with one night in the middle of nowhere out with the buggies, excluding flights.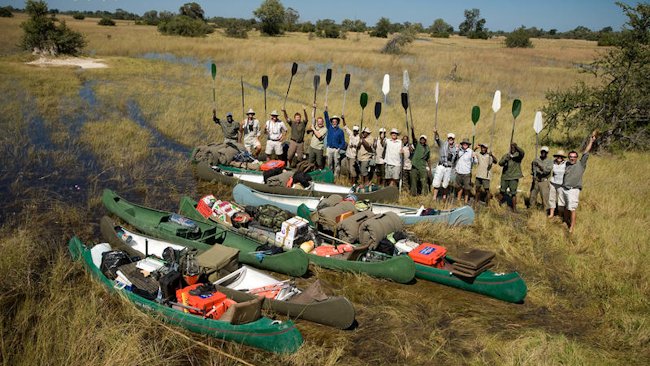 Canoe Trails, Botswana
An opportunity to view game from a completely different perspective, the shallow waters of the Selinda Spillway. The trail begins downstream from Selinda Camp, northeast of the Okavango Delta, in the 320,000-acre Selinda Reserve. In 18 foot Canadian canoes, guests follow the Spillway east passing through riverine forests, floodplains and open savannah encountering wildlife along the banks and disembarking to walk for tracking. Guest can also see a lot of birdlife as well as swim. All equipment is carried by canoe, so the rustic camp is made up of 3m x 3m dome tents are furnished with comfortable bedrolls and quality linen and towels and accommodate two guests.
From £2,000 pp for four nights all inclusive excluding flights.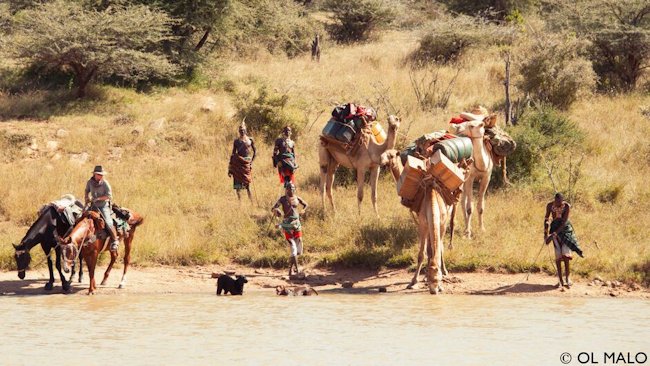 Riding Safaris, Kenya, Botswana and Tanzania
Riding Safaris are another fantastic way to see the land and wildlife, there are a few professional operators in Kenya, Botswana and Tanzania, who have a string of top quality horses to suit experienced riders – these rides take you into the most game rich areas of Kenya, Botswana and Tanzania – also an amazing way to see the wildebeest migration in East Africa. For less experienced riders there are a few lodges which offer outrides, which might be able to accommodation novices, depending on the wildlife movements in the area, on any particular day, however this cannot be guaranteed as you will be riding through dangerous wildlife.
From £5,000 pp for five nights all inclusive excluding flights.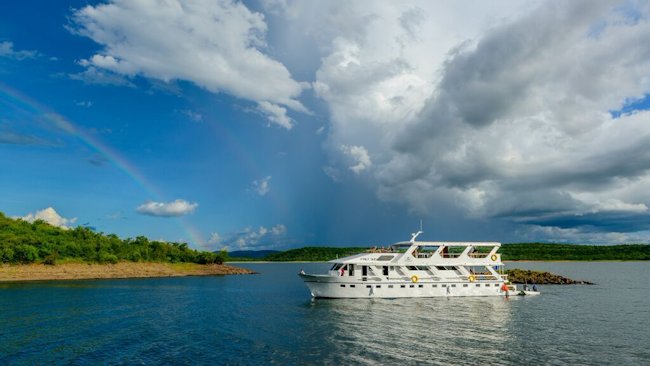 House Boat Safari, Zimbabwe and Zambia
The Matusadona is on Lake Kariba, bordering Zimbabwe and Zambia. Houseboats are synonymous with this lake, and The Matusadona is by far the most luxurious of the houseboat options. The boat is taken on an exclusive use basis and has three en suite cabins and a full time live aboard crew of four. The boat's open sides mean spectacular views of the lake and mountains, as well as hippos, crocodiles and elephant. Guests can also take out tender boats to access some of the smaller inlets to see impressive trees and antelope.
From £5,500 per person for five nights all inclusive excluding flights.
For more information or to book any of these experiences, contact The Luxury Safari Company at
www.theluxurysafaricompany.com