Have you ever caught the sun setting into the Ionian Sea? It's quite a sight that can create a memory that will stick with you forever! Perhaps we should be more precise in our inquiry. Have you ever watched the sun setting into the Ionian Sea from one of the hundreds of amazing views available in the Greek island of Kefalonia? If not, you should because it is one of the most overwhelming experiences you can have! If you have, well then, we don't need to say much more to you, do we? Still, allow us to refresh your memory nonetheless!
Located in the heart of the Ionian Sea, on the western part of Greece, Kefalonia is the largest of the Ionian Island complex and the sixth largest island in the country. You might call us biased at this point, but we think it is the most beautiful one as well!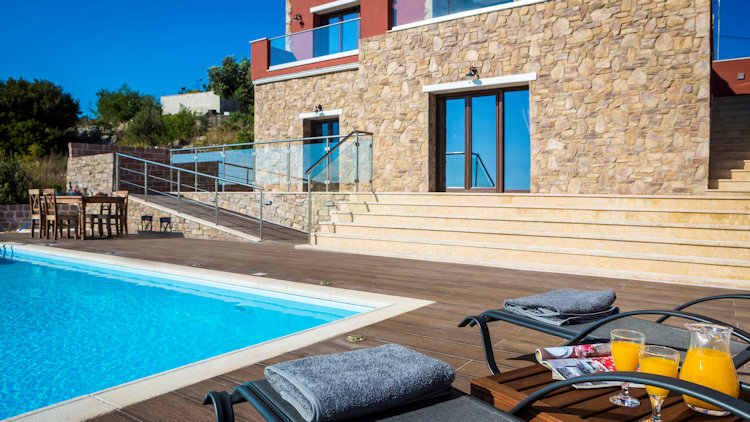 With a rich history dating back to the Paleolithic Age, through Antiquity and Homer's Epic poem of Odyssey, to being an important trading hub of the Venetian Empire during the Renaissance, Kefalonia offers today a perfect combination of what the past and present Greek culture is all about. It also offers a variety of landscapes and locations, so that no visitor gets bored or leaves with a complaint!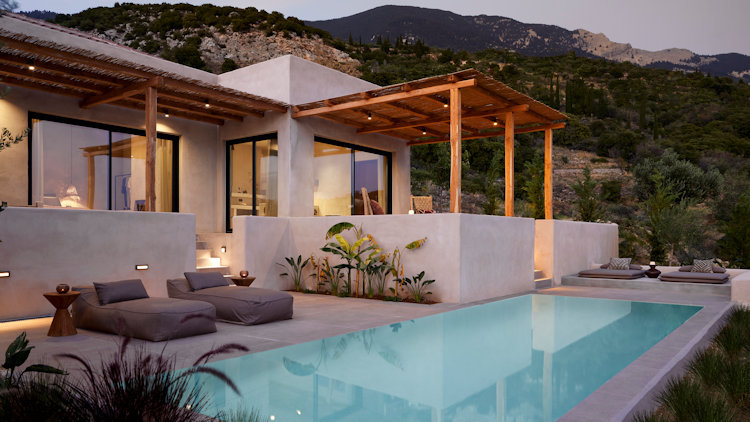 Starting with its capital city, Argostoli is a modern small town that is buzzing during the summer months offering a wide array of choices in terms of gastronomy and night life. The city's main commercial road "Lithostroto" - a strictly pedestrian street - spans for more than 2 kilometers full of stores that can satisfy any shopping urge! The main square is a famous meeting point surrounded by restaurants, bars and cafes that also serves as the hub for live concerts and events!
Of course, we are in an island so you can safely assume that some of the Kefalonia's best most vibrant beaches are located nearby. Makrys Gialos, Platys Gialos, Ai Helis and Avythos are just some of the venues that you can enjoy a cocktail with golden sand between your toes!
Driving to the south, the road winds up to a series of small villages with breathtaking views and crystal-clear sea waters. Lourdas, Trapezaki, Vlachata are just a few of them between Argostoli and Skala, the famous summer resort town of Kefalonia. Beach bars, 5 – star hotels and a sandy beach spreading for kilometers will welcome you there!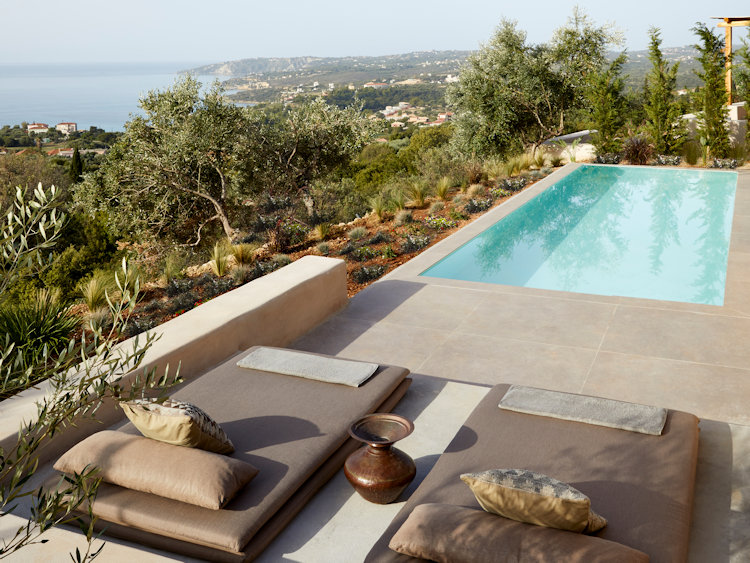 Opposite Argostoli, lies the island's second major town. Lixouri is the largest city in the Paliki Peninsula that hosts an amazing seafront with the famous Xi Beach being the most prominent one. To those that seek something more…tasteful, Lixouri and its surrounding area is also home to exquisite vineyards!
Last but certainly not least, your trip will lead you to the northern part of the island. The ancient port of Sami is linking the island to the port of Patras in the mainland but is also the nearest city to two of Kefalonia's historic sights. The domed Cave of Drogarati and the lake Cave of Melissani. Both unique spectacles that should not and cannot be missed. You should combine your trip with a dip in the waters of one of the best beaches in all Ionian Sea, that of Antisamos! You need just your bathing suit and good vibes as its famous beach bars will take care of the rest!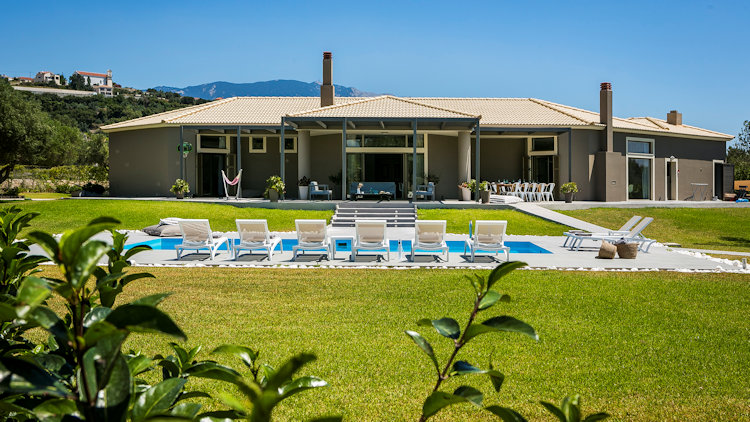 On the other side of the northern peninsula lies perhaps the most famous beach of the island. Voted numerous times amongst the world's best beaches, Myrtos offers hundreds of meters of white pebbles and pool-like colored waters that cannot be easily found anywhere in the world. Both rugged and civilized "King Myrtos" – as the locals call him, will welcome you on his own accord and provide you with colors, views and memories that will last a lifetime!
If you are done admiring its magnificence you can leave Myrtos and head over to catch the sunset in the nearby village of Assos! Its traditional architecture and its picturesque houses and taverns will have you thinking you are part of a tourist Post Card! You will also feel safe under its Venetian Castle that is overlooking the village, standing guard for centuries!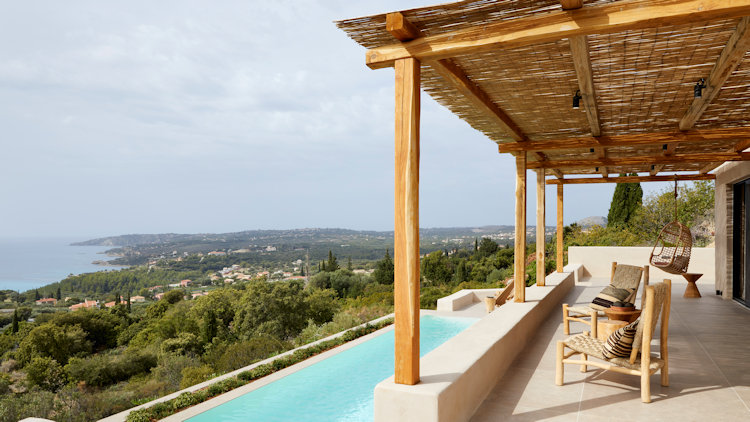 At the top of the island's northern peninsula, lies the famous cosmopolitan village of Fiskardo. Named after a medieval Norman Duke, Fiskardo presents a unique piece of architectural history of Kefalonia as the only village left standing after the devastating earthquakes of 1953. As a result, the village is a place of National and Traditional heritage. You can stroll around the port and the surrounding bay – no cars are allowed within the village- or you can enjoy the sun in the nearby beaches of Foki and Emplisi. If you fell like breaking a bit of sweat before sunbathing you can opt to follow the marked hiking trails that lead to isolated beaches, such as Dafnoudi beach and Kimilia Beach. We can assure you that the end of your 30-minute hike will be more than rewarding!
Make sure also to rent a boat and visit one of the many completely secluded beaches in the area that are accessible only through water and are covered with pine and fir trees all the way to the sea!
Is that all, you may ask? Well, no. We have only mentioned some of the major attractions of the island! There are hundreds of other places to visit, enjoy and experience! These include monasteries, hiking trails and of course the National Forest Park of Mount Ainos with its unique Black Fir trees. But we must leave a few things for you to explore on your own!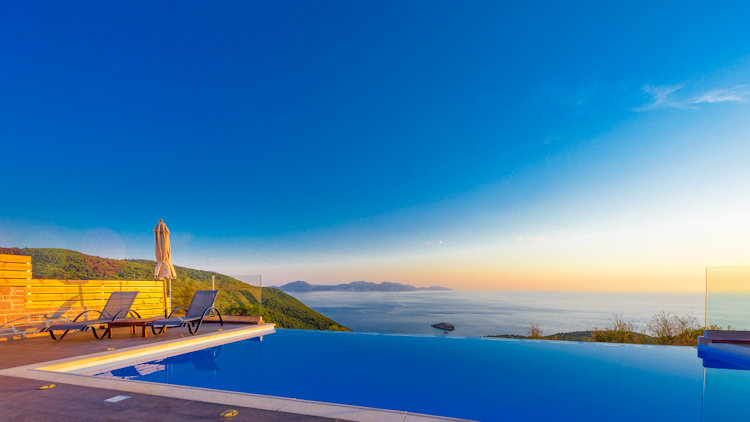 Actually…not completely on your own! With a little help from your hosts of course! Yes, this is where we as the team of Entheos Collection come in! As a group of young people that are born and raised in Kefalonia, we started out in order first and foremost to provide the best available services that will make your stay in Kefalonia as memorable as possible! Created 5 years ago, Entheos Collection is guided by the values of hospitality and from an urge to share with the rest of the world the beauty of our island! Ever learning and ever growing the Entheos brand is continuously expanding its portfolio both in terms of accommodation options available and in terms of services provided. Driven by passion, Entheos Collection has been striving for excellence ever since its inception!
With a choice currently of more than 30 luxury villas and apartments we aim to satisfy all your needs in terms of accommodation and relaxation. Our villas span throughout the island and vary in terms of facilities and amenities. From the scenic area of Fiskardo to the more buzzing beaches in the south and from the bay of Myrtos all the way to the center of Argostoli our geographic footprint covers the entire area of Kefalonia with an unaltered level of service no matter where you choose to stay! Whether it's a romantic villa for two with a private pool and a sunset view or a family house where children of all ages can have all the fun in the world, we have you covered!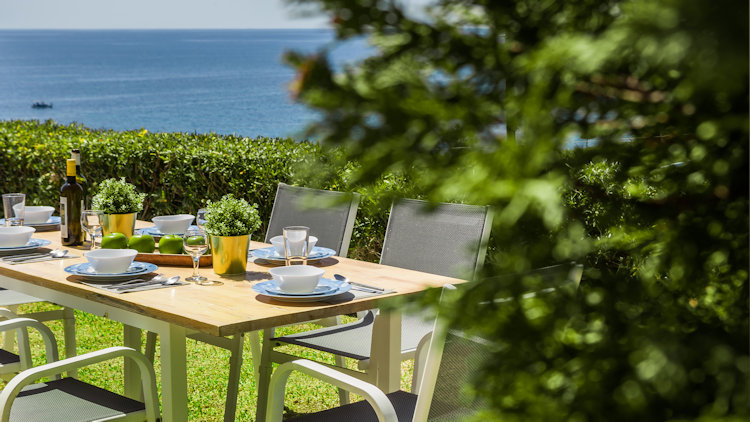 Our services expand to car rentals, boat rentals, organized excursions etc. so that you worry as little as possible with all the stuff that are not fun! Our team is available continuously in order to care for your needs and provide you all the necessary tips and support so that you seamlessly enjoy your holidays!
We truly feel that once you choose to let us take care of your holidays, you will find out that we are not in the hospitality business. We are in the business of making friends and creating relationships that can last the test of time!
Truth is that these few words and the photos you are probably seeing right now may be the least we can do to indulge you! The best way to find out is to contact us. We will be delighted to speak to you and hopefully provide you with the best holiday memories of your lifetime!
For further information or details on how to book the perfect Villa in Kefalonia contact us at Exclusive Private Villas Limited or reach out to our local team in Kefalonia (www.entheoscollection.com) directly on +30 697 35 39 102.