Both the Xi'an and Luoyang trains arrive at these cities in just about four hours, depositing travelers a short car ride away from some of China's most famous sites, such as the imperial Terracotta Warriors and the Buddhist carvings at the Longman Grottoes. This cuts the train travel time by more than six hours. Now traveling to these cities by train takes about the same amount of time as flying without all the hassle of checking-in and going through security.
However, the most exciting of the three is the new Beijing-Guangzhou line, which allows you to reach the southern metropolis in eight hours. From Guangzhou's East Train Station, it's a brief two-hour train ride into Hong Kong. A journey from Beijing to Hong Kong that used to take an entire day, now takes less than half a day.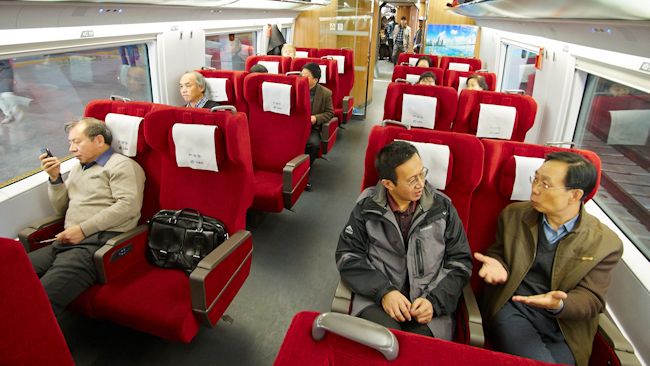 Often, express trains in China are cheaper than air travel and far more reliable. They are also very comfortable. Three types of seating are available: "Second Class", which is equivalent to economy class on a plane, "First Class", and "Business Class", similar to first class on a plane. For those on a budget, Second Class is both spacious and convenient. Free bottled water is offered for all classes at the station before departure.
The China Guide offers ticketing service as part of any China tour or individually for trains leaving from Beijing. With no commission shopping stops and American style service, every detail of a tour with The China Guide is carefully organized to create an incredible travel experience.
More information:
www.TheChinaGuide.com
.