The Yangtze River in China stretches to an impressive 3,900 miles across 18 provinces and cities, splitting the land into a near North/South divide. It stands as the third longest river in the world.
Of course, on a river of this size and scale, there's obviously a lot to see and do. Many of China's iconic sights can be discovered or at least glimpsed here. After all, the river is extremely famous for adventuring, making it a perfect destination for you if you're seeking all the thrills from exploration; whether you're discovering the remnants of mystical, Imperial China or glimpsing what modern life has in store. That said, when you can do all of this in style from the comfort of a river cruise, things can only get better from here. Depending on who you travel with, your trip will also feature hotels to bed down in, as well as some trains to head inland on for specific encounters and experiences.
The area that generates the most buzz on the Yangtze is easily the Three River Gorges, which is located in the Upper Reaches of the river. It takes up 100 of the 3,900 miles that the river spans. The Three Gorges Dam can be discovered here, which cost China a whopping $37 Billion to construct. It currently stands as the world's largest hydroelectric dam ever made and is also proven to physically slow down the rotation of the earth due to the amount of water the dam works through. Consequently, if witnessing near-impossible feats of craftsmanship is your thing, a river cruise will help you sail right on by in style for an unforgettable viewing of the dam.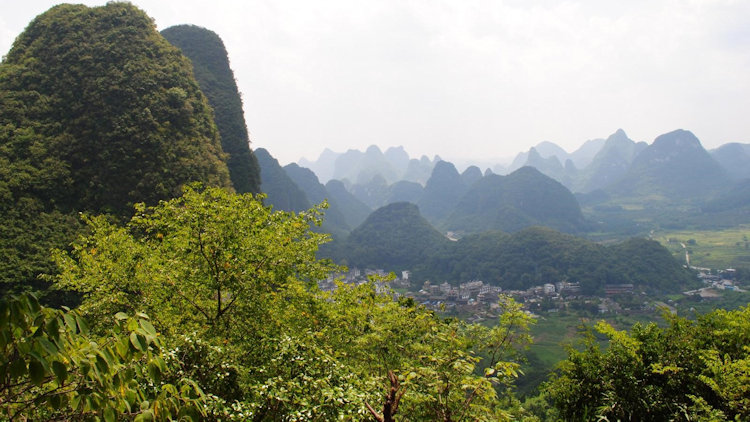 If marveling at the instruments that slow the turn of our planet isn't that impressive to you, then the Yangtze isn't close to being done yet. There is still the man-made wonder that China has enthralled generations with; the Great Wall. You'll need to reach port to access it, and the most convenient jumping off point is nearest to the Mutianyu segment of the wall, which is quieter and more secluded when compared to other sections of the structure. If the historical edifices don't take your fancy, then your cruise will eventually offer up views of modern Beijing's skyline, meaning there's something for everyone whether interests are modern or historical.
Of course, China is about nature just as much as it's about man-made structures. Your river cruise expedition will have the serene limestone mountains of rural Yangshuo as a backdrop for your adventure, and depending on who you book with, you may also be fortunate enough to explore them. There's delicious street food to devour here, and the mountains and their villages have built up a reputation for being a social hub for foreigners, meaning there's high spirits to revel in with your fellow tourists.
In the unlikely event that you're still not won over, then the Giant Panda Breeding Research Centre should change your mind swiftly. Here you'll find the famous bears that are native to south central China. Typically, you'll arrive on a weekday early in the morning when the pandas are most active, and the crowds are a lot a thinner.
In the end, there's many life changing experiences offered by the Yangtze river cruise, undoubtedly appealing in some fashion to all ages and interests.