At the heart of Travelpro is a man who knew more about travel than most anyone in the world. A Northwest Airlines 747 pilot, Bob Plath had crisscrossed the globe a thousand times over, suitcase in tow. He'd seen, first hand, what happened to luggage over time, and the toll it took on the traveler hauling it. Bob knew there had to be something better. And as the saying goes, "if you want something done right, do it yourself." So he did. Today, Travelpro is the choice of more than 90 airline crews and frequent travelers worldwide.
One of our favorite items is the
Crew 11 22-in Expandable Rollaboard Suiter
. This Deluxe suiter keeps clothes wrinkle-free during travel and there's a super convenient external USB port to connect any USB device to a power source. A dedicated pocket holds power bank for connection to external USB port. This is the intelligent packing option especially for the traveling executive.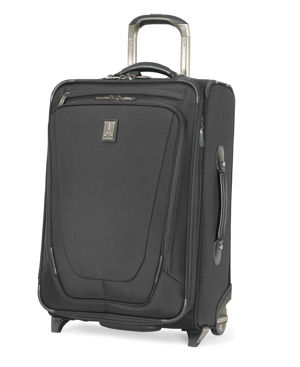 Visit website:
https://www.travelpro.com/