SPECIAL SUMMER TENNIS CLINIC 2015
From 14 to 19 June 2015
With the participation of Italian tennis players Silvia Farina (who reached a career high of World No. 11), Marco Meneschincheri & international coach Francesco Elia.
PACKAGE INCLUSIONS:
•5-night stay in a double Superior room
•Buffet breakfast
•3 dinners (beverage excluded)
•Daily spa access
•Use of tennis courts and golf driving range
•Tennis clinic (5 days, morning and afternoon) with: Silvia Farina, Marco Meneschincheri, Francesco Elia
•Nike Gadget
COST: €1485 euro per person in a double room
For info & reservations
tel. +39 0564 810292
booking@argentarioresort.it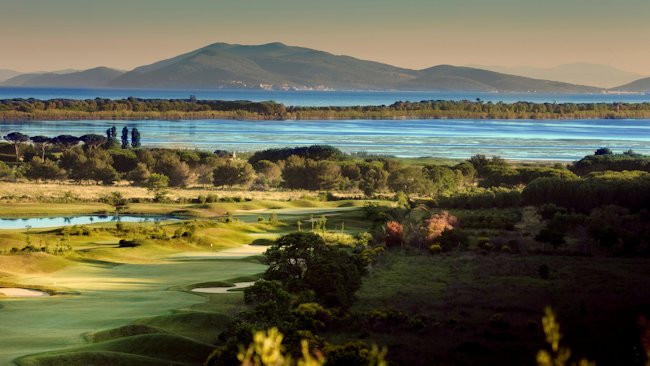 Swing like a champion
A golf champion and technology meet to improve your swing and your game technique.
Enjoy a customized golf clinic with Italian pro Emanuele Canonica, winner of the Johnnie Walker Championship (2005) and also known as "Cannonball" for his powerful drive, which reached a distance of 455 yards in 1996.
You will also be able to study and improve your game using Trackman IIIe, the most used video analysis tool by golf champions.
SPECIAL SUMMER GOLF CLINICS 2015
Sunday 5 July – Friday 10 July 2015
Sunday 12 July – Friday 17 July 2015
PACKAGE INCLUSIONS:
• 30-hour golf clinic
• 10 hours of physical activity & Technogym gym
• Daily green fees and range balls
• 5-night stay in a design room
• Spa access, including pools, humid zone, tennis
• Wi- Fi
• Full board (drinks excluded)
• Garage
COST: €1350 euro per player in a triple room
Supplement for double room: 40 euro per day
Supplement for single room: 100 euro per day
For info & reservations
tel. +39 0564 810292
booking@argentarioresort.it
Visit website:
argentarioresort.it