Glide over the ocean, breathe in the crisp, salty air and enjoy the beautiful sunsets on the horizon. Can you imagine a better way to relax than on a luxury yacht holiday? Get the best of both worlds on a yacht or catamaran. Travel the world in style and spend precious moments out at sea with your loved ones.
You can get together with a group of your closest friends, family members, or people you've only just met, and jump on board. When you hire a yacht charter cruise, you will be taken on your own private escapade.
Charter yachts are not just for the rich and famous. Although they can get pricey, not all of them are excessively expensive. You can either hire a captain, or you can sail the yacht yourself.
Luxury charter yachts have many private rooms, making them perfect for groups of friends, families or couples. You can book them year-round, and they are suitable for all kinds of occasions.
Here is everything you need to know to have the best luxury charter cruise!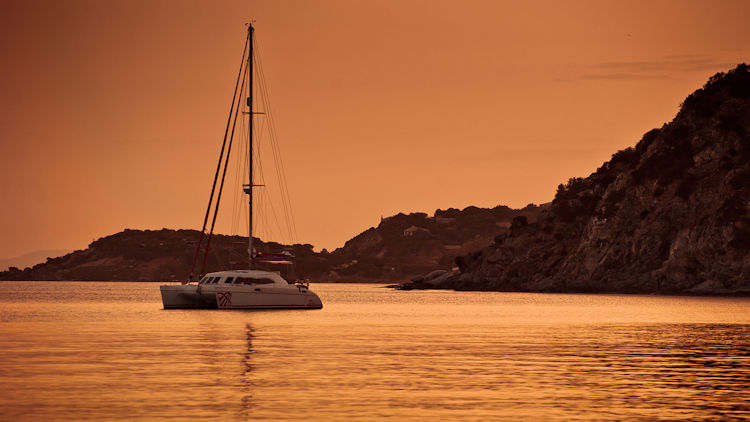 5 Reasons to go on a Luxury Yacht Cruise
If you need convincing to book your luxury yacht charter holiday now, then I'm going to help you make the decision. Here are the top 5 reasons why you should go on a luxury yacht holiday as soon as possible.
1. See the World's Hidden Gems
Charter cruise ships stop at some of the most picturesque and fascinating locations. These are also often places that aren't often frequented by travelers. So you'll get to see more authentic destinations instead of the usual tourist traps.
2. Gain Sailing Experience
Journeying across the ocean is a unique and magical experience that is enjoyed by people from all over the world when on a charter cruise. This provides an incredible opportunity for you to improve upon your sailing skills and gain confidence when riding the ocean waves. This is especially a great way to gain experience after earning the right qualifications.
3. Find Unique Views
Views from a cruise yacht or catamaran are truly spectacular. Sometimes, you can see over a whole stretch of land at once, pointing out eye-catching attractions and landscapes that you would otherwise never have seen. Sunsets and sunrises also take on a whole new level of beauty when you watch the colors dance over the ocean.
4. Enjoy Absolute Leisure
Luxury charter cruises cater for your every whim, which add a dimension of bliss to your travels. You'll be in for a whole heap of adventure, very different from something like an Irrawaddy Dolphin and Mangrove Swamp Cruise. Which is a beautiful trip, but doesn't offer all the luxuries of a charter yacht.
Enjoy all-day dining, splash on the yachting pool, have your all sites mapped out for you and simply let the sailor take you there. All you have to do is relax and enjoy!
5. Visit New Destinations with Ease
Travelling by sea means no traffic, no airport lines and no waiting. A luxury charter cruise is an excellent way to see multiple magnificent destinations in one trip. You can see many more cities in your favorite locations in a much shorter amount of time when on a yacht.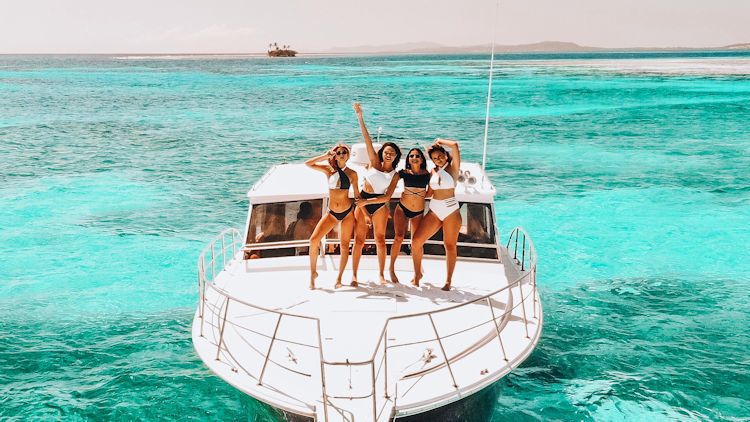 6 Top Luxury Yacht Cruise Vacation Destinations
Now that you know just how worthwhile your yacht cruise will be, let's dive into some ideas. Here are the top locations for a lazy, luxurious and dreamy holiday for exploring coastal cities and hidden gems.
1. Sicily and the Aeolian Islands Cruise
Italy is an oasis full to the brim with once in a lifetime adventures, jaw-dropping landscapes, Romanesque architecture and dreamy beaches. You can enjoy one of the best luxury yacht cruises along its stunning, world-renowned coastline.
Gasp at magnificent, rugged cliff sides, enchanting active volcanoes and majestic shorelines. The Aeolian Islands have been rated a UNESCO World Heritage Site because of all the rare wonders and significant sites held within the seven islands. This makes for a cruise not to be missed.
2. Carian Coastal Cruise
Embrace new terrains, turquoise waters and exquisite tropical paradises along the ever-beautiful Carian Coast in Turkey. Enjoy some of the most breathtaking scenery, rich cultures and delectable cuisine.
The Carian Coastline is famous for its green, mountainous landscapes and is celebrated worldwide as one of the best places for a yacht cruise.
3. Dalmatian Islands Cruise
Croatia has many special islands and destinations to visit, and one of them is the Dalmatian Islands. It's one of the four most distinct historical regions of the country, so it's teeming with fascinating landmarks and beautiful, untouched environments.
Encounter the locals, explore charming villages, sightsee some of the most prevalent attractions in Croatia and sunbathe on pristine beaches. With over 1185 islands, you will never run out of new things to see and do.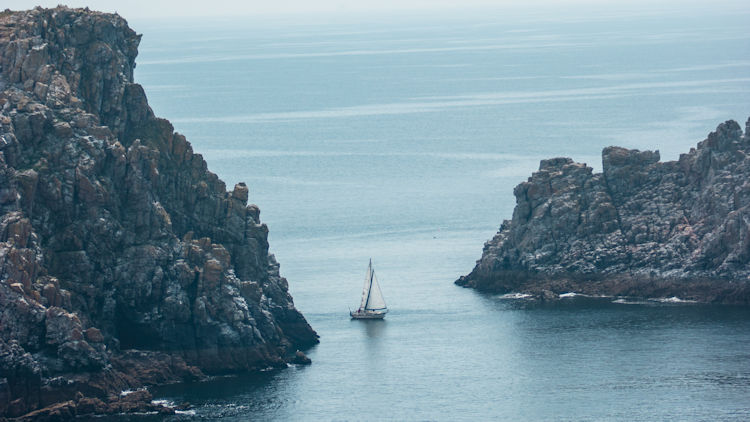 4. Dubrovnik Island-hopping Cruise
Another one of Croatia's most mesmerizing destinations is Dubrovnik, found on the idyllic Adriatic coastline.
Wander countless off-the-beaten-track routes through cities, see multiple islands and soak in the magic of this truly exceptional coastline. See places like Orebic beach, Korcula and the island of Lastovo, to name a few.
5. Athens Island-hopping Cruise
Another unmissable place to bask in the magic of the sea is by sailing the Saronic Islands. Whether you are looking for a romantic getaway or wanting to make memories with your family, this trip has something for everyone.
You can see amazing places like the island of Aegina, as well as the Agistri and Vathi islands. Take in all the many treasures of this Mediterranean heaven!
6. Lavrion Island-hopping Cruise
Greece has captured many hearts with its one of a kind towns, thrilling culture, rich and tasty meals as well as epic landscapes. But, one of the best ways to see its true beauty is by going on an island-hopping escape.
Explore the charms of the attractions near the Lavrion coastline and see multiple locations, like the ghost village of Paleochora, Dhokos Island and Poros. Visit uninhabited islands, swim in hidden coves and relax on palm-fringed beaches.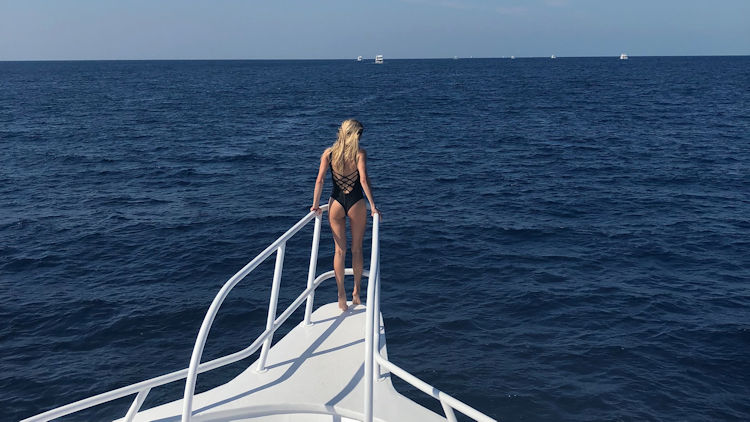 Final Words on a Luxury Charter Cruise Holiday
As you can see, a luxury yacht charter has so many fulfilling experiences just waiting to be had. It's not just the fancy the 5-star service, king-sized beds, luxury dining and chic loungers (although, those are definitely a big plus) - It's about having an adventure. The kind that sparks your soul, ignites your passion for life and satisfies your wanderlust.
Grab your travel bag, your swim suit and your sunglasses. With this guide, you have everything you need to know to book a luxury yacht holiday.