Jennifer Aniston, Bora Bora
(pictured above)
This romantic destination is so good even the celebs are trying to keep it secret! Follow in Jen and Justin's footsteps and take a loved one to the
Four Seasons Resort Bora Bora
. This is where you can ease into the relaxed beach lifestyle, never far from immaculate white beaches or a cheeky cocktail. Dive into the crystal clear water and explore the diverse underwater wildlife, or even take advantage of the Lagoon Spa to feel like a totally pampered celeb.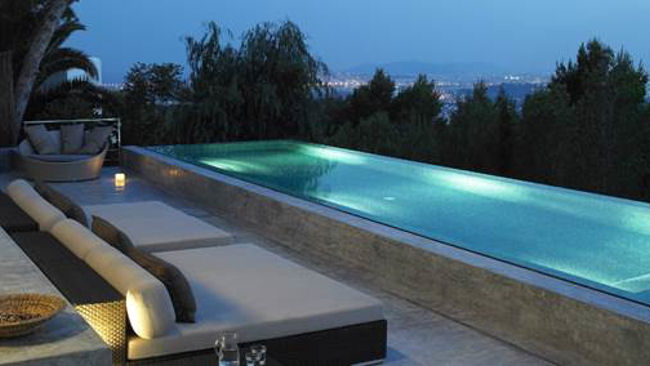 Anne Hathaway, Ibiza
Ibiza has become the hot spot for many celebs and even Anne Hathaway was spotted here enjoying the Spanish sea. Follow in celebrity footsteps and stay in the 4 bed
Villa Muralla
, located in Can Furnet near Ibiza town. The villa offers tranquility and privacy with a large infinity pool and panoramic views overlooking the town. However you are never far from the excitement of the Ibiza clubs just down the hill or you could even throw your own VIP party using your own DJ area and bar!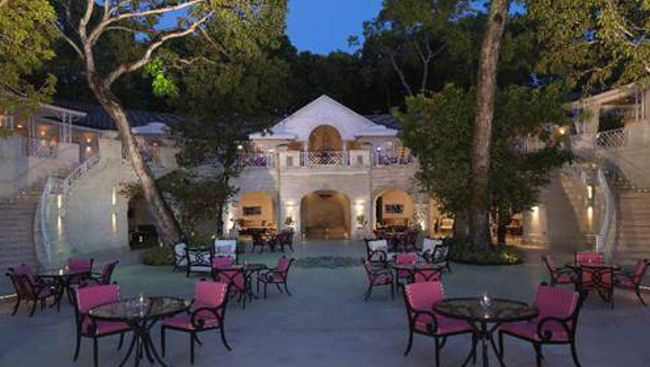 Rihanna, Barbados
Discover why Rihanna is so in love with her home country of Barbados by staying at
Sandy Lane
, renowned for being one of the world's more luxurious and elegant retreats. Like Rihanna, take advantage of the relaxed Caribbean lifestyle and visit the best beaches in the area, unwind with a round of golf or have a knock around of tennis in the sunshine. This is a place where you will feel completely welcome with warm Barbadian hospitality and never want to go home!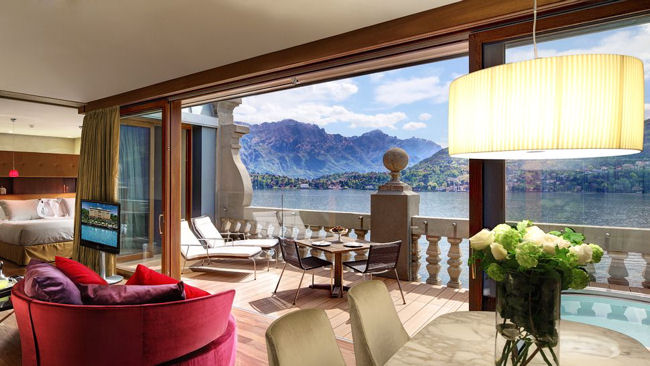 George and Amal Clooney, Lake Como, Italy
Feel the love at Lake Como like George and Amal Clooney did earlier this summer and stay at the
Grand Hotel Tremezzo
where luxury is king. Located in the heart of Lake Como with unparalleled views of the stunning Grigne mountains you will really feel the love and romantic qualities that this hotel brings to your stay. This iconic hotel provides complete exclusivity and luxury that every celebrity expects, and now you have the chance to dive into this world of opulence and romance by the lake.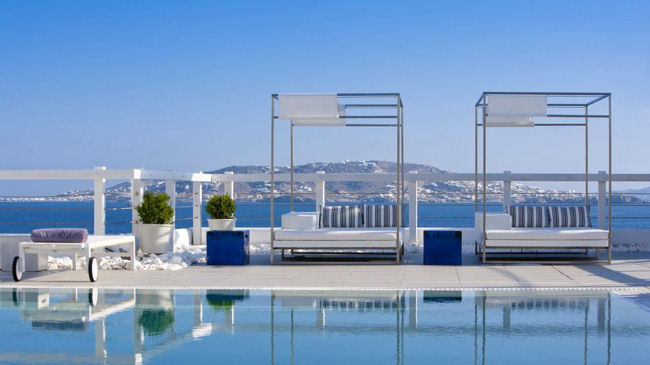 Alessandra Ambrosio, Mykonos
Follow Alessandra Ambrosio down the catwalk and all the way to
Grace Mykonos
where everyone is treated like a Greek goddess. Discover the beauty of Mykonos that Alessandra fell in love with this year and revel in the relaxed Grecian atmosphere while overlooking the emerald sea to completely unwind. However if you're after some excitement after a long day in the sun and spa, you can head out to Mykonos Town and dip into its buzzing nightlife where everyone has the chance to let their hair down.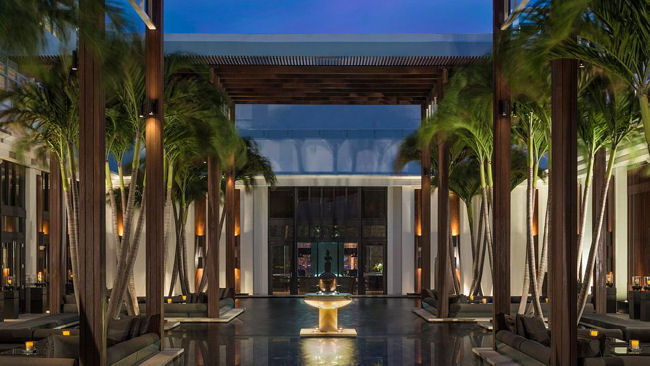 Sam Smith, Miami Beach
The Setai
is the perfect place to enjoy Miami and its beaches in style. Discover why Sam Smith enjoyed his Miami stay while soaking up the sun in one of the 3 pools or your private day bed. The Setai is a haven in the buzzing city of Miami and South Beach while creating an oasis of relaxation and serenity; there is plenty to do to get the adrenaline pumping. You can discover the famous Miami nightlife or even try your hand at jet skis on the open ocean. Here, you can relax like a VIP and party like a celeb!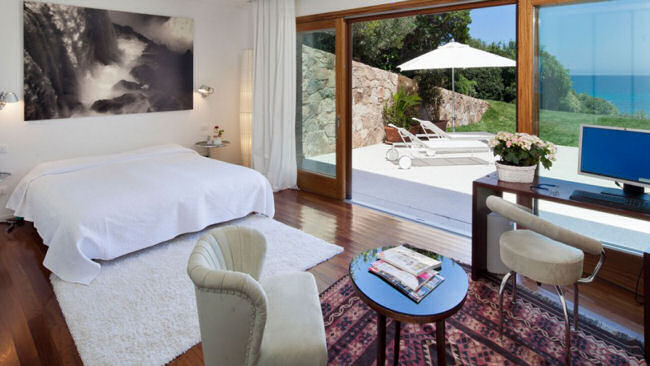 Mariah Carey, Sardinia
Go and see what Maria Carey loves so much about Sardinia.
We
love the complete exclusivity and privacy of
Villa Ada
, yet is just a stones throw away from the chic resorts of Porto Cervo and Porto Rotondo. Get ready to be waited on hand and foot with the highly experienced concierge service, personal chef and butler to get a taste of life as a celebrity. There is even a private jetty and a yacht charter on offer for those who like the sound of popping champagne bottles as sun sets.. and who doesn't?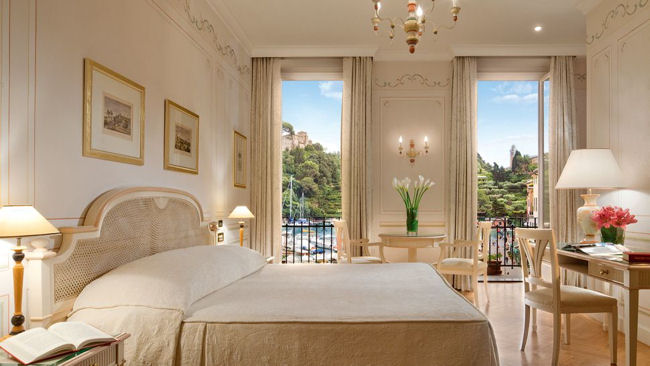 Kylie Minogue, Portofino
Centrally located by the Piazzetta,
Belmond Splendido Mare
offers its guests a chance to explore local cuisine and culture that Kylie was spotted discovering for herself. With only 16 rooms and suites it also offers the privacy and exclusivity of a luxury boutique hotel, however also shares amenities with the larger Splendido so you can enjoy the best of both worlds. Be spoilt in the spa, yoga classes and restaurants to totally unwind from the stresses of home and live the Italian dream.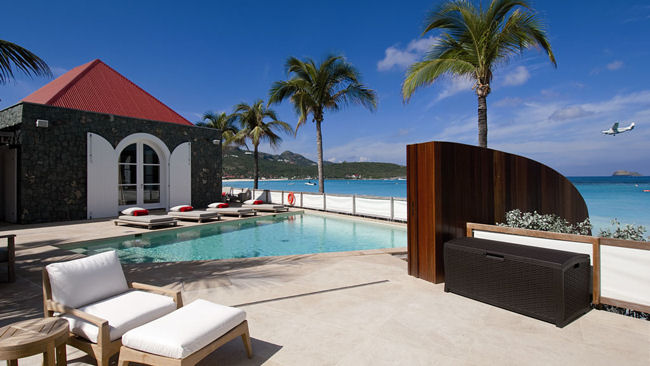 The Kardashians, St Barths
Party like the rockstar you are at
Villa Rockstar
at Eden Rock, St Barths that comprises of 4 suites and 3 cabins. Whether you are celebrating an occasion or life itself, you will feel like a true VIP staying here. Villa Rockstar proves strong competition to the Kardashian's luxurious holiday; being described as 'a hundred million dollar yacht on land' it's sure to make any celeb jealous! With a recording studio, cinema, private spa, swimming pool and direct beach access you are never going to be short of things to do.
For more information please contact,
quintessentiallytravel.com
/
info@quintessentiallytravel.com