The Maldives, Seychelles and Mauritius are synonymous with luxury. But there's a newer player in the West Indian Ocean – Vamizi Island. It's part of the Quirimbas archipelago strung along the remote northern reaches of Mozambique's coast. Just 12 kilometres long by one kilometre wide, the crescent shaped island is a spectacular dreamscape where a residential project centered on low-impact, high-end tourism is being developed.
Lady Helen Taylor, a member of the British royal family, is a fan. "I've been twice," she says. "Once for a romantic break with my husband and back again for a family holiday with our four children. It's full of wildlife. It's really blissful."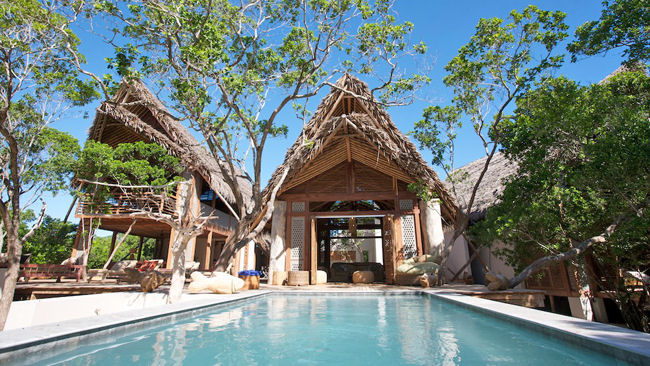 First there was Vamizi Island Lodge launched in 2005 by Cabo Delgado Investments Ltd. Built of local materials by the island community, it's a five-star, award-winning destination. Now the company is building luxury private villas on the unspoiled coast targeted at high net worth individuals in search of the ultimate real estate getaway.
The architects are South African firm, COA. Head architect Ian Gray says, "After considerable time spent over numerous site visits we gathered an intimate understanding of this unique island and the specific site features. This helped us create the 'Vamizi Style' – a cohesive blend of African vernacular, rustic barefoot island, Arabic Swahili, East African safari, colonial and contemporary styles. Our designs reflect each of these influences."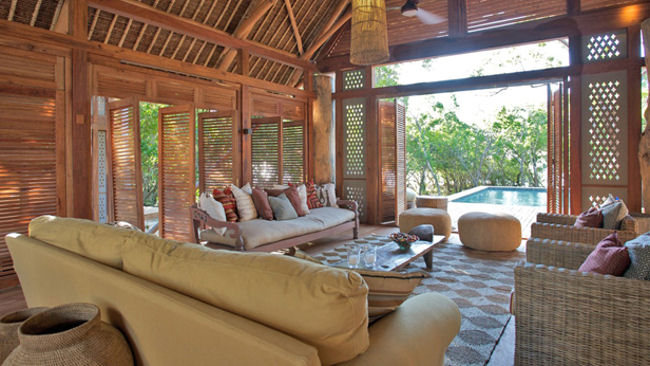 Derek Chittenden, masterplanner at Bluegreen Planning + Design adds, "The villa sites have been carefully set out along the magnificent beaches of the island. They're arranged to ensure maximum privacy and exclusivity. All the while, the project is reflecting eco trends in building through the use of recyclable materials; the conservation and reuse of water; and the efficient and renewable use of energy."
Construction on Vamizi Island is ruled by one vision: "Touch the earth lightly, follow the sun and listen to the wind." This mantra takes the tangible form of a pavilion plan for each villa to ensure sensitive placement of discrete structures between the existing vegetation, blending into the landscape, minimising visual impact and assisting with natural ventilation.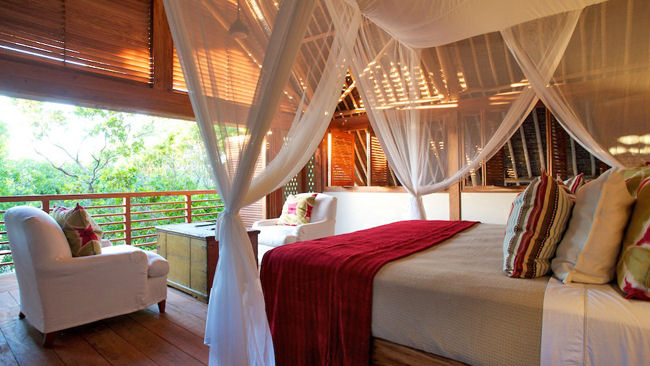 COA has produced four villa designs: the Traditional Villa with high pitched roofs; the Canopy Villa which features lattice screens; the Dhow Sail Villa inspired by local fishing boats; and the Ocean Wave Villa with an undulating roofline. The design code allows for bespoke specification.
The masterplan is divided into seven areas. Each area has a 'services hub' providing power and water. Plots range from two to 13 acres with 105 to 250 metres of beachfront. Up to six villas will be built each year. One is now complete and three are under construction.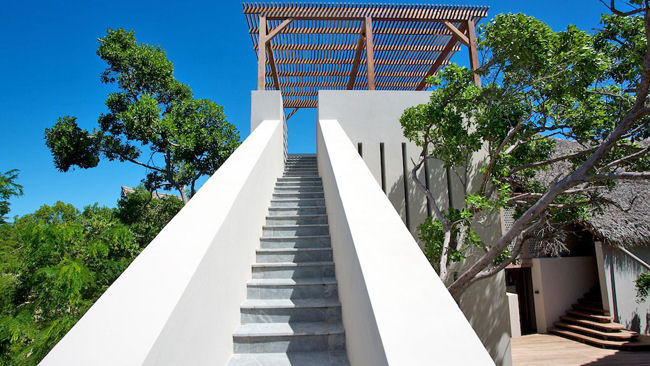 All villas will be serviced and maintained to a high standard by the island management team. Residents will be able to make use of a marina, tennis courts and beach clubs in due course. Villas can be let through a rental pool to provide income when residents are elsewhere.
The island benefits from direct flights from Europe into Dar es Salaam in Tanzania and from South Africa into Pemba. Visitors are met at both these locations by a private charter which travels directly to the island airstrip.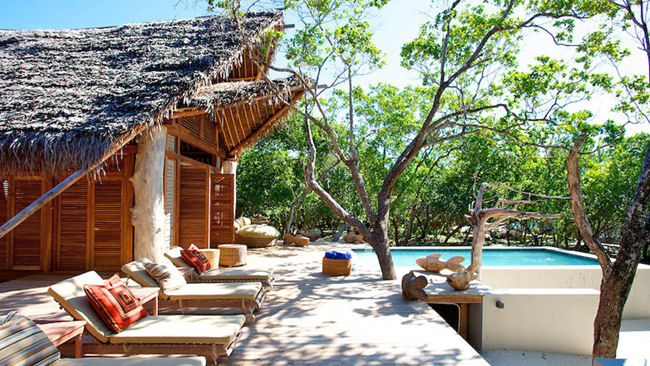 Vamizi Island and the surrounding seas harbor some of the most biologically diverse and endangered habitats and wildlife in the western Indian Ocean. Take a deep breath: 400 types of fish, 132 species of bird, 45 genera of unbleached hard and soft corals, green and hawksbill turtles, samango monkeys, dolphins and whales abound. It's a sublime location for diving, sailing and maritime exploration.
The resident community comprises 1,200 islanders who from 1976 to 1992 fled from the mainland to escape the civil war in Mozambique. Most of Vamizi Island is still covered in vegetation including dense mangrove forests, inner scrubland and open woodland. The indigenous bush will remain uninterrupted and the livelihoods of the inhabitants will be improved by Cabo Delgado Investment Ltd's conservation led development.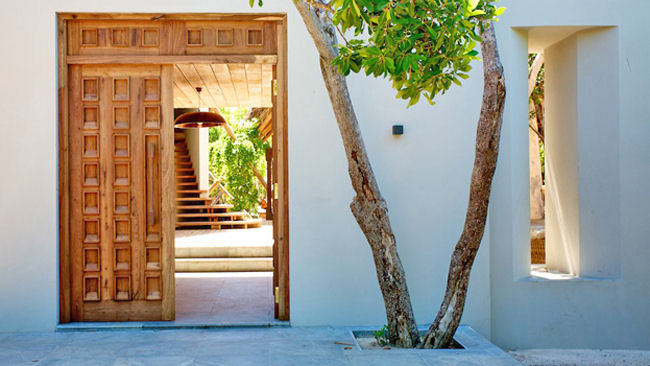 More information:
www.vamiziprivatevillas.com
About the author:
www.stuartblakley.com