Luxurious, historic palazzos in Milan, Venice, Florence, Rome and Punta Ala, as well as properties throughout Europe in London, France and soon to be Marrakech in Morocco, the unveiling of the new San Giorgio Terrace Suite at Luna Hotel Baglioni marks a pivotal milestone.
Ideally located in the heart of Venice just a few steps from St. Mark's Square, the 2,691 square foot suite offers guests the opportunity to experience Venice through the exclusivity of their private outdoor terrace, a sprawling 1,021 square foot veranda with unrivaled views of San Giorgio Island and St. Mark's Basin.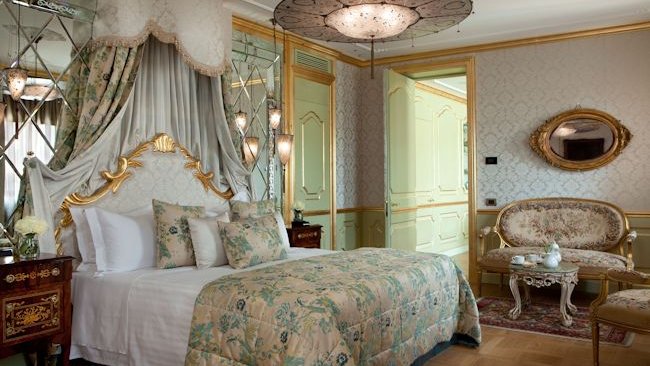 Designed by Milanese Architects Rebosio+Spagnulo, the San Giorgio Terrace Suite combines modern Italian design with antique, hand-crafted elements that exude an aristocratic air reminiscent of La Serenissima Republic of Venice, once known as the greatest seaport linking the continent to the far Oriental east.
Precious Venetian and French handmade fabrics and wood panels adorn the walls while handmade Versailles parquet pattern the floors. The suite also houses original artwork as well as antique furniture pieces hand-selected by Commendatore Roberto Polito, President and Founder of Baglioni Hotels, from his personal trove, truly epitomizing the "unforgettable Italian touch." Signature pieces such as Fortuny lamps, the green marble 18th Century fireplace and an original painting from Jean Babptiste Lambrechts (1680-1750) titled "Festa in Giardino," further illustrate the story of this ancient palazzo.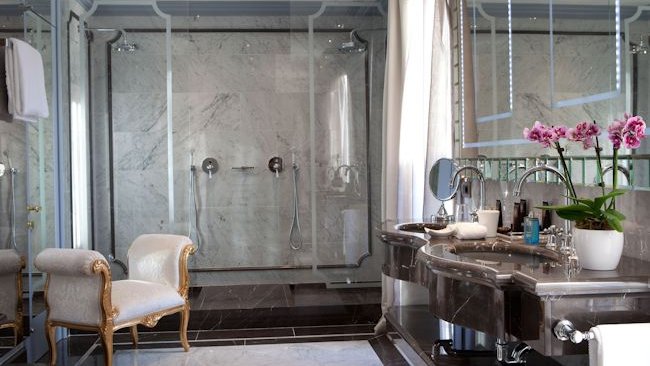 Guests experiencing the new San Giorgio Terrace Suite will enjoy an in-suite private cooking class with the Chef, private butler service, an in-suite dedicated concierge service, a hand-crafted papier-mache mask upon arrival and other special Venetian amenities to truly evoke life as a Venetian. The suite is available during the high season for $8,310/night and $6,232.50/night during the low season.
Luna Hotel Baglioni, a member of the Leading Hotels of the World, Fine Hotels & Resorts and Virtuoso, is ideally located near from the city's most famous historical and artistic attractions such as Piazza San Marco and Palazzo Ducale. Housed in an aristocratic Venetian palace that dates back to 12th Century, all 93 rooms and suites are tastefully appointed with beige and pastel tones, blending harmoniously with the rich brocades and crystal chandeliers. During the 18th Century, the building was decorated with frescoes by Pupils of Giambattista Tiepolo, which now adorn the sumptuous Marco Polo Ballroom.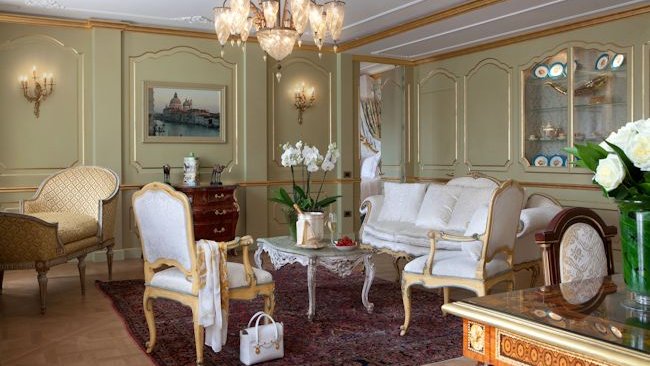 Visit website:
http://www.baglionihotels.com/category/luna-hotel-baglioni-venice/