If you plan to travel to the Philippines in the near future, you're truly spoiled for choice as to what to see and do. This is a vast destination made up of some 7,641 islands, boasting everything from bustling metropolises to splendid national parks. Highlights include the famed Chocolate Hills, the Puerto Princesa Subterranean River and, of course, great cities such as capital Manila, Quezon City and Makati.
While you're organizing your trip to this fantastic Southeast Asian nation, one of the tasks you'll have to complete is to check your visa requirements. Do you require authorization to enter the Philippines and, if so, how do you apply and what supporting documentation do you need? Here's the lowdown, courtesy of online visa service Byevisa.com. (Visa rules may have changed during the pandemic)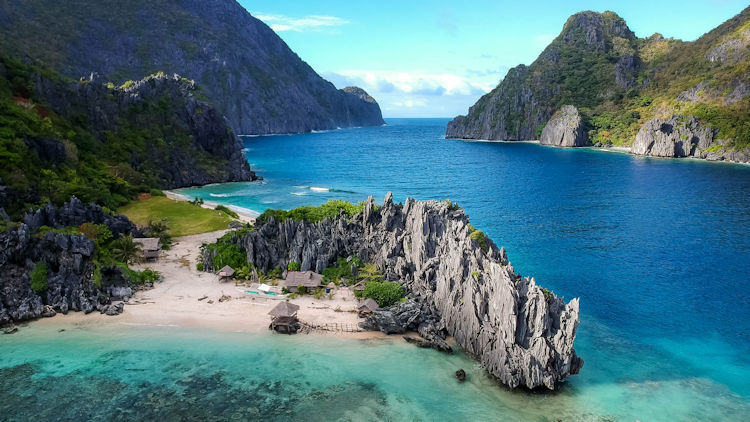 Close to 160 Nationalities Visa Exempt, Including Americans, Brits
Fortunately, the citizens of close to 160 countries worldwide are visa-exempt for the Philippines. This means that, if you're a national of one of these countries, you don't have to apply for authorization to enter either in advance or when you arrive. So that's one less thing on your mind as you organize your trip!
That said, it's useful to note that how long you're allowed to stay here depends on your nationality. In particular, nationals of just over 150 countries can visit visa-free for 30 days. This includes travelers from the United States, United Kingdom, European Union, Australia, Canada, New Zealand and India.
Meanwhile, if you're China's Special Administrative Regions of Hong Kong or Macau, you can stay for up to 14 days. Lastly, if you're from Brazil or Israel, you're permitted to visit for 59 days in total. So it's your lucky day if you're a Brazilian or Israeli passport holder visiting here.
Do bear in mind that, to enter the Philippines, your passport must be valid on the date of your arrival, and your passport must have at least one blank page for stamping. These are the only visa requirements for these nearly 160 nationalities, which makes things nice and simple!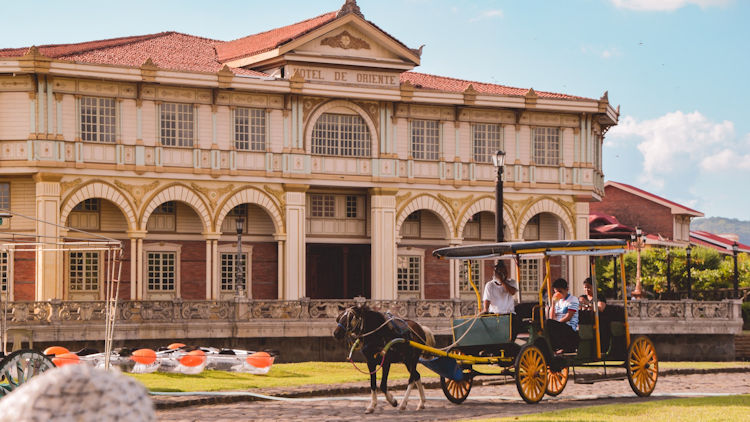 59-Day Visa on Arrival Available for Most Nationalities
What do you do though if, like most nationalities, you're visa-exempt for 30 days and you wish to stay for longer? For example, this could be the case if you're touring the Philippines nation-wide, top to bottom around all three main geographical regions of Luzon, Visayas, Mindanao.
Well, fortunately, if you're hungry for more time in this top Southeast Asian destination, the citizens of most countries can apply for a Visa on Arrival (VoA) that's valid for up to 59 days. To attain this, you apply when you arrive in the country at customs. You simply fill in the application form there and then, pay the $50 government fee, and you're issued your VoA.
What's more, if you initially plan to visit here for 30 days, then later decide to remain for longer, you can apply for extend your stay to up to 59 days in total. To do this, you must attend the nearest Bureau of Immigration office. As with the VoA, you simply fill in the application form and pay the $50 fee. Then, this gives you lots more time to enjoy here!
If you decide to apply for the extension after you arrive, be sure to do so while your 30-day visa-exempt period remains valid. Also, the 59-day visa extension is available to most nationalities, with exceptions including citizens of China, India, Nigeria and Pakistan.
To conclude then, with this information, you now know everything you need to about the Philippines visa requirements. Fortunately, the authorities make things simple for the vast majority of tourists. This way, you can get on with planning whether to visit Manila's Fort Santiago, Quezon City's Memorial Circle, or or Makati's Ayala Triangle Gardens!