The voyages will be enjoyed in both style and comfort thanks to a commemorative Centennial edition parka. Designed to celebrate the Centennial of the legendary Endurance expedition, this exclusive parka is based on vintage expedition wear, combining retro style with high tech fabrication for maximum comfort. Complete with patches commemorating Sir Ernest Shackleton's 1914-16 feat, and an interior lining with the name of the expedition and the 28 heroic men on the Endurance, it is the ultimate souvenir of a once-in-a-lifetime adventure and a keepsake to wear with pride.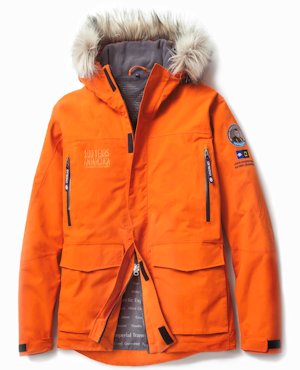 Guests aboard National Geographic Explorer and National Geographic Orion on their 2014-2015 and 2015-2016 Antarctic expeditions will receive the custom-designed parka, with compliments.
*Rates begin at $12,350 for a Category 1 cabin to $24,740 in a Category 6 per person based on double occupancy for the Journey to Antarctica: The White Continent expedition.
Visit website:
http://www.expeditions.com/destinations/antarctica/celebrating-the-centennial/