How many times have you bought a clothing item, thinking, this would be perfect to throw over a bikini, only to find it just sits in your wardrobe? Well, now is the time to whip that item out because it's vacay time! We're finally able to pack our suitcases and head off to the airport!
In a nutshell, resort attire is that post-beach outfit you throw on over your bathers. If you're thinking rompers, skirts, resort dresses, light jumpers, or linen clothing of any kind—you're on the right track. These ideas, however, merely scratch the surface, and dress codes will vary from resort to resort. To compose your perfect packing list, we first need to nut out some finer details. Read on to learn what's hot and what's not when it comes to resort wear.
Resort dress codes defined
When we said that dress codes will vary from resort to resort, note we said 'dress codes'—plural. Unlike special events, resorts will have multiple dress codes to fit multiple contexts. When you think about it, this makes sense. Unlike special events, resort stays will stretch across at least a day or two. This is not a single-focused undertaking where you can wear, say, a cocktail dress for the full duration of your stay. There are plenty of options to fill up your resort capsule wardrobe with different looks like a classic, boho, minimalist, or tropical.
A resort will have varied situations that call for different dress codes. Once you're there, you may hear different phrases being tossed around. Here's a breakdown of what they each mean.
Resort casual
Resort casual: this is a few pegs down from 'smart casual' but perhaps one tier above 'casual casual'. What would you wear to a casual restaurant with friends? Let that be your guide. (Also: say 'casual' one more time.)
Resort casual (bad luck!) attire is what you throw over your bathers. It's not quite what you would wear on the beach, but rather what you would wear when you're heading home—or straight to pre-dinner cocktails. Think stylish beach cover-ups, denim shorts or jeans, a cute top or shirt, a romper, or a free-flowing dress. In terms of footwear, keep it flat—with flats, sneakers, thongs, or trendy sandals. This isn't the time for heels or anything that elevated.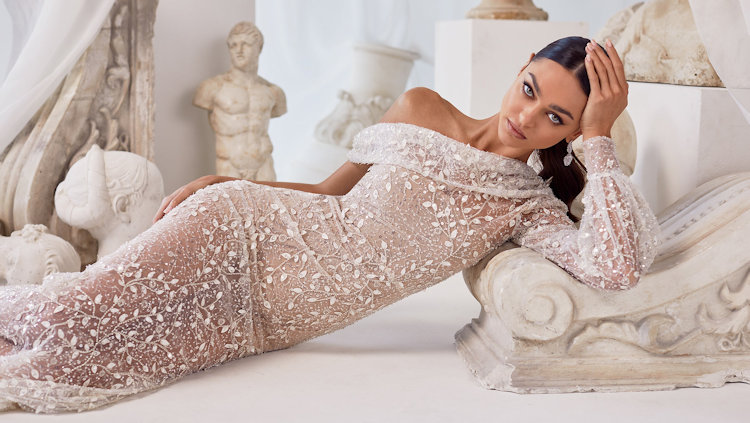 Resort evening wear
If your resort has this dress code, you'll just need to change up your resort casual outfit somewhat. So, rather than hanging out at the 'shorts-and-t-shirt' end of the spectrum, dial it up to the 'romper-or-dress' end of things—and beyond. For instance, you could also go fancier and wear a blouse with a skirt or lightweight linen trousers. Also, ditch the thongs and sneakers for wedges or strappy sandals. A good rule of thumb here is to choose an outfit you'd wear out to dinner with friends.
Elegant casual
'Elegant casual' sounds like an oxymoron. It's a step up from 'smart casual' but it doesn't quite reach the caliber of formal resort attire (more on that in a moment). If you're going on a business trip, be sure to pack your suitcase with clothes of this category. 'Elegant casual' is a common dress code at corporate retreats.
A good rule of thumb here would be to dress however you would for dinner at a fancy restaurant. We're talking something more formal than your standard dinner catch-up. Also, if you did bring heels to this resort trip, now would be the time to bring them out. Heels, wedges, and any other foot-elevating footwear is encouraged! If you'd rather keep your feet on dry land, dressy sandals or pointed-toe flats would also suffice here.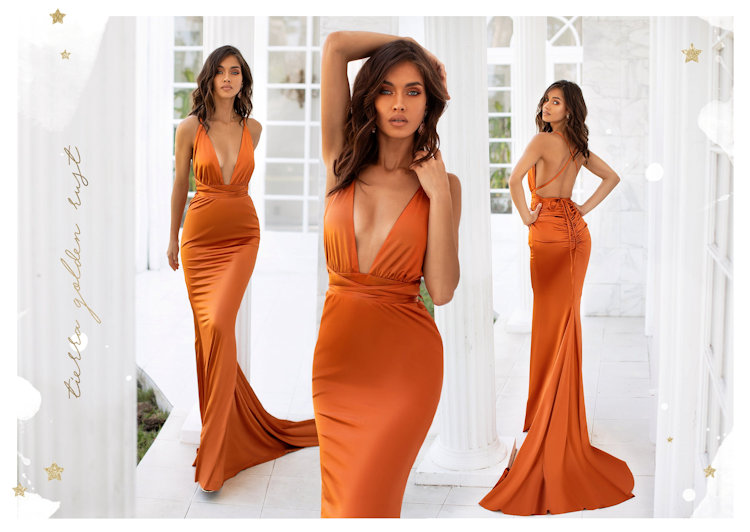 Formal resort attire
This dress code is more common for specific resort-based events—for example, destination weddings. If your resort trip itinerary includes a higher-end event, this is your license to pack your favorite cocktail dress. When it comes to footwear, definitely pack your best heels. If you want more foot support, wedge or block heels are totally okay. You could even rock this dress code with your best pair of flats. Avoid floor-length, sparkling sequin cocktail dresses and opt for a stick-on bra with statement jewelry for a better look.
Say hello to cut-out and shoulder-bearing styles in an array of shades. Try out this vibrant shade of coral to flaunt your new sun-kissed skin and turn heads along the way.
How to pack strategically
Here ends the lesson of resort dress codes 101. And now that you've wrapped your head around it, here are a few quick tips for packing light—or, at least, somewhat lighter.
Pack clothing suited to different dress codes
Across all four of these dress codes, there has been one constant: a dress. So if you can find yourself a simple dress that's as easy on the eyes as it is comfy, you should be able to wear this in resort casual and resort evening wear contexts. When you hit the beach, wear it with sandals, sunglasses, and a sunhat. When you're headed for an evening dinner date with friends, dress it up with a jacket and your nicest flats. If you can fill your bag with multi-purpose garments, you may just save some serious luggage space!
Choose comfort over appearance
We know, we know… You're going on a glamorous resort trip, so your first instinct may be to dress your best. Remember you are going to be spending a lot of time winding down, most likely at the beach. You should pack something that not only looks great but helps you feel at ease! You don't need to pack a ratty old tee, but you might want to pack more comfortable shoes than you would heels, for example.
Beach cover-ups are a must
If you're going to bring one piece of clothing for the beach, choose this one. Beach cover-ups are convenience and style condensed into one lightweight, easy-to-wear garment. For effortless style appropriate across different contexts, you wouldn't want to show up without one of these in tow. Pop it on over your bathers if you don't feel like changing. They also take up very little suitcase space.
Pre-plan your outfits
In between all the dress codes and packing lists and rules, it can be easy to forget that a resort getaway is supposed to be fun. You are also at liberty to pack anything appealing to your sensibilities—like bright and breezy designs fit for a tropical location, perhaps. Something important to remember is that suitcases can only hold so much. Normally, we're all for endless outfit options. However, your suitcase has not the space for seven tops and five pairs of shorts through which you can deliberate depending on 'how you feel on the day'. This will only result in clutter. It's also a surefire way to outfit-repeat and ultimately sport three distinctive looks, tops.
By choosing your outfits in advance, you will not only save suitcase space, but you will also look better for the preparation. A little forward thinking will mean less physical and mental clutter. This means you'll have both the suitcase space and the headspace to know what you're looking for and look great in it.
Finally, if your pre-selected outfits give you that 'holiday' feeling of lightness and confidence—and they're suited to the dress codes specified—then your work is ultimately done. This attire will inspire many a treasured memory of your luxurious time away.
Images: Alamour The Label