There are hundreds of dude ranches across the globe. How could you possibly filter through them all and narrow the options down to the best dude ranches? Scrap the ones that aren't all-inclusive -the ones that are going to charge you for every activity and meal separately. Keep the ones that have a genuine, friendly Western welcome with staff, food, accommodations, facilities and activities to authenticate it. You would still need to sort through the, again, HUNDREDS of ranches. So, the Dude Ranchers' Association did the leg work to make it easy for you! The DRA has 95+ approved member ranches. These ranches go through a rigorous 2-year long application process to ensure that they are of the highest standard in the dude ranching industry. They are all all-inclusive (i.e. meals, lodging, and most activities), have a main focus on horseback riding, and offer a vacation experience like no other destination.
Let's explore the best dude ranches by state and province!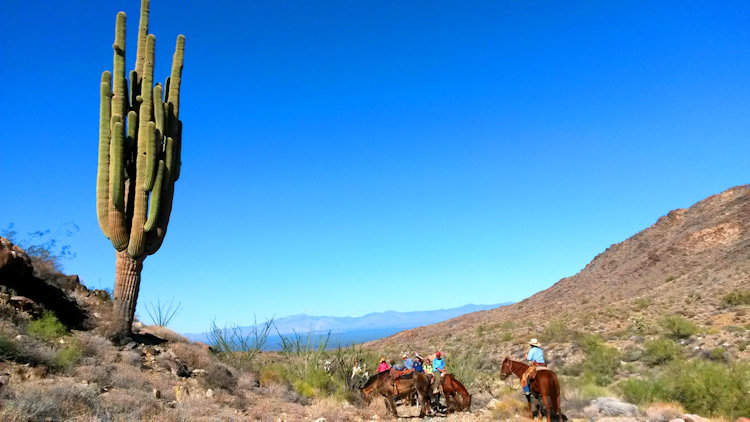 Arizona
Arizona is home to some of the most colorful characters in American history: Wyatt Earp, Doc Holliday, Pancho Villa, Billy the Kid, and Butch Cassidy and the Sundance Kid. Staying at an Arizona ranch puts you right in the middle of that rich history. Explore nearby gold mines, ghost towns, and hideouts, even Skeleton Canyon where Geronimo finally surrendered. Your Arizona ranches provide an authentic ranch experience. Guests may ride over grasslands, through Saguaro studded desert and along mountain trails morning, afternoon, and into the sunset. Sunsets in Arizona are not to be missed – they are the most dramatic and breathtaking in the country. A sunny day in the saddle, a brilliant sunset with a margarita on the patio and a hearty home-cooked dinner will make your Arizona dude ranch day complete!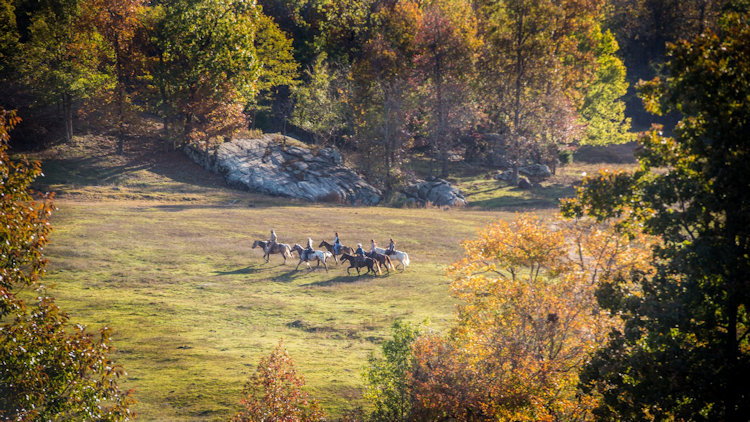 Arkansas
Typical Arkansas vacation ranch activities include horseback riding, caving, and rock climbing. Searching for Native American arrowheads is also popular, as is exploring National Parks and Wilderness Areas. Unlike many states, mechanized vehicles are not allowed in any Arkansas Wilderness Area, and a lovely quiet pervades. Guests of Arkansas Dude Ranches ride horses, canoe, and hike through this wilderness, sometimes feeling as if they were the first to ever do so. Arkansas has a long tradition of welcoming guests to the state. People have traveled to Hot Springs and the surrounding area for over a century to soak themselves in the restorative thermal waters. Try a different type of restorative therapy – lots of fresh air and activity at an Arkansas dude ranch.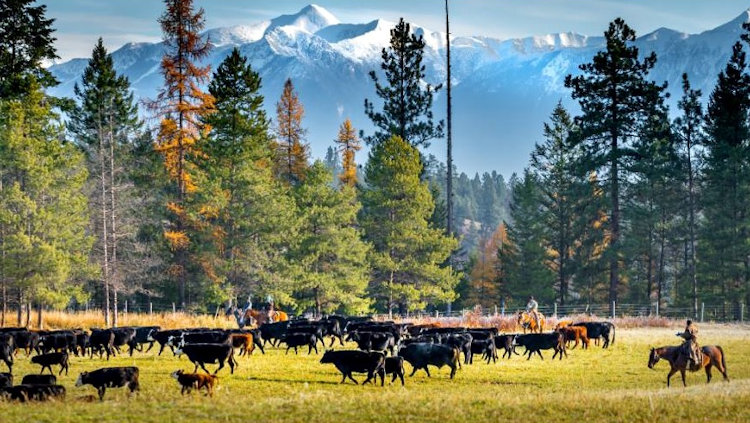 British Columbia
British Columbia is a remarkable place. It stretches from the Rocky Mountains to the Pacific Ocean, Washington state to the Yukon and Alaska. Some of the wildest, most rugged mountains on the continent are found here; indeed, the Coast Range has been dubbed the Himalayas of the west. Tall, rocky peaks tumble down into valleys that rival the Grand Canyon in depth, width, and magnificence. Those who journey here are richly rewarded. Consider a dude ranch vacation in British Columbia, one of the most striking parts of the world!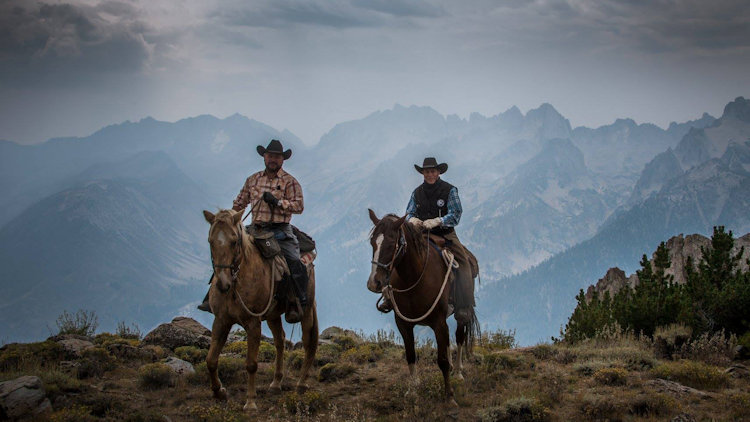 California
California conjures images of sun-kissed beaches, foggy San Francisco Bay, and giant redwood forests. The diversity of the state is unmatched by any other in the nation. Luxury dude ranch vacations in the state of California may include fly fishing, river rafting, and panning for gold. Guests may explore the land on bikes, watch birds, or rock climb. In addition, California vacation ranches offer their guests an authentic ranch experience. Guests may ride over grasslands and along mountain trails morning, afternoon, and at sunset. They may even participate in cattle round-ups and cattle drives, just like true cowboys.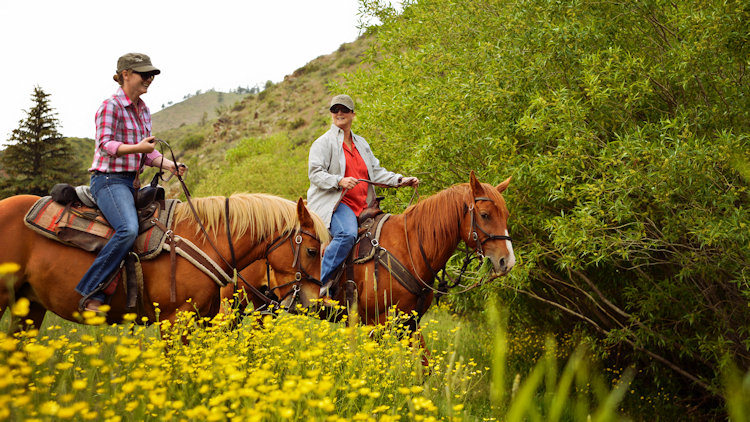 Colorado
Colorado is known for its natural beauty. Much of Western Colorado is covered by the Rocky Mountains, where more than 50 mountain peaks reach over 14,000 feet. The eastern third of the state is the start of the high plains. Evergreen and aspen forests, deep canyons, and sand dunes – all are found in the state. Colorado dude ranch vacations are as varied as the ranches. Some focus on horseback riding, with trail riding and rodeo taking center stage. Some are all about luxury – the food, the lodging, the spa. Most offer a variety of activities for all ages: hiking, rafting, biking, skiing, riding, and fishing. All Colorado Dude Ranches specialize in creating unforgettable vacations full of fresh air, activity, and friends.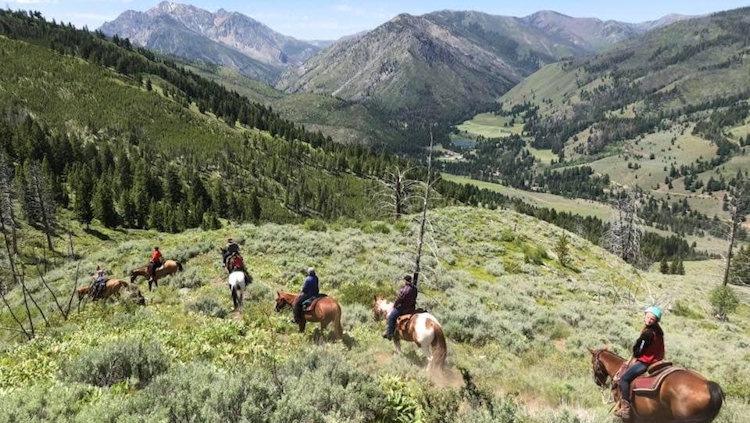 Idaho
Idaho is comprised of rugged and beautiful terrain that stretches from British Columbia to Nevada and Wyoming. The Rocky Mountains cover much of the eastern border of the state, while Hell's Canyon, the deepest canyon in the country, is found along the Oregon and Washington border. Idaho is a lovely spot for a dude ranch vacation, for the wilderness beckons. Ride through grasslands and along forested trails. Head into the mountains, follow a stream bed, and spend a week as a cowboy. Everywhere there is fresh air and a beautiful natural setting, perfect for a luxury ranch vacation.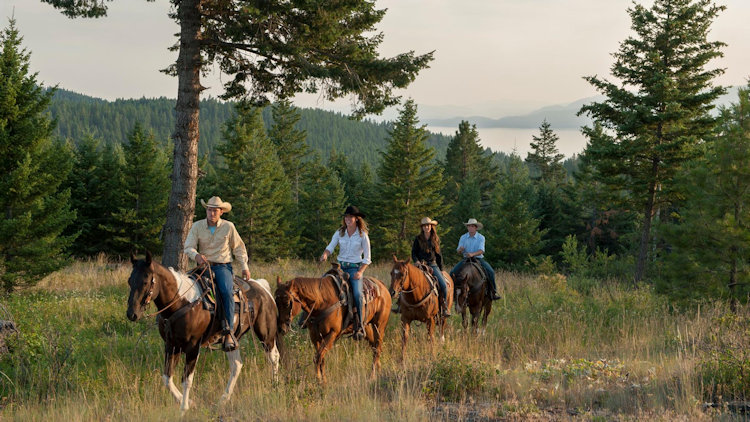 Montana
Variously known as "The Big Sky State" and "The Last Best Place", Montana is truly a state of vast open spaces, incredible wilderness, and stunning scenery. It seems the proper place for a dude ranch vacation; and Montana dude ranches do take advantage of their spectacular surroundings, leading guests into national parks, through the Rocky Mountains, and across the prairie lands. Some dude ranches in Montana offer guests the opportunity to drive cattle like a real cowboy. Others specialize in sharing the wonders of fly fishing on pristine rivers and mountain streams. Some shower guests in luxury, spa packages and gourmet meals; others make you feel like a part of the family, with homestyle meals and marshmallow roasts around fire pits. Whatever your idea of the perfect dude ranch vacation, you will surely find it in Montana!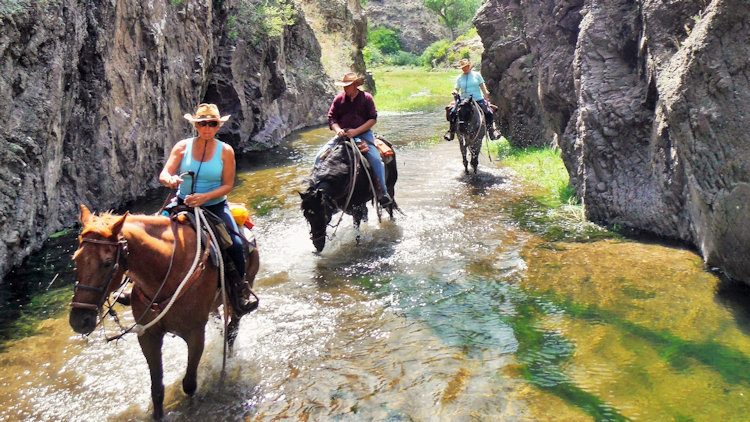 New Mexico
There is much to see in New Mexico, from the wondrous Carlsbad Caverns to the Black Range Mountains and the brilliant gypsum dunes of White Sands National Monument. Guests of New Mexico dude ranches have a unique opportunity to explore the land and gain insight into the culture. They offer guests a chance to experience the cowboy life, with a bit more luxury if desired. Become a ranch hand and participate in rugged cattle drives, or ride along miles of fence looking for breaks in need of repair. After a day in the saddle, revel in simple luxuries such as soaking sore muscles in a hot tub or stretching out by a fire under a vast canopy of stars. Now that's a vacation!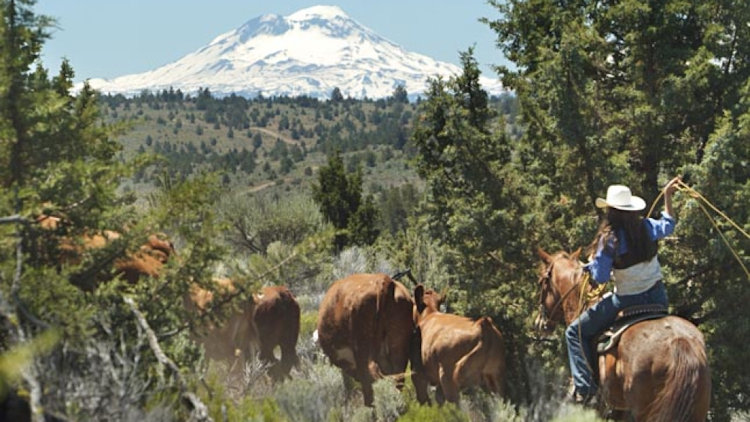 Oregon
Oregon is breathtaking, plain and simple. Western Oregon is cool and green, while Eastern Oregon is dry and vast. Mountains stand in the middle, running north to Washington state and south to California. A stay at a luxury Oregon dude ranch allows guests time and leisure to explore some of the natural beauty of this state. It stands to reason that vacations at Oregon dude ranches include a wide variety of outdoor recreation. Go horseback riding on forested trails and through grassland. Experience the thrill of fly fishing on a private stretch of water, with mountains tall in the distance. Hike into one of Oregon's many wilderness areas or along a stretch of the Pacific Crest Trail, or rock climb up a sheer cliff. There is whitewater rafting spring through fall, and skiing in the winter.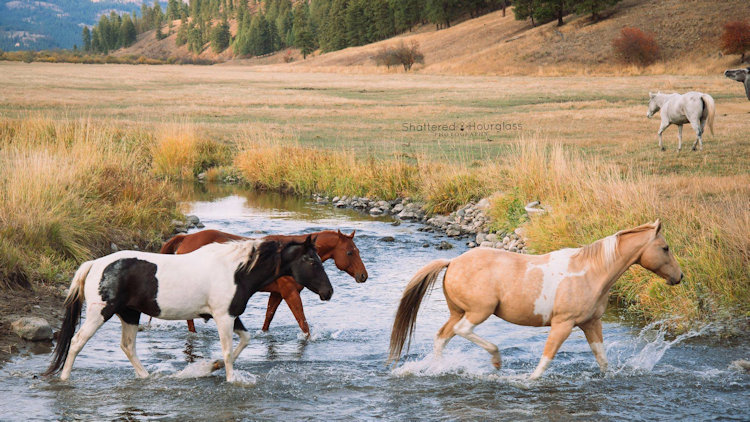 Washington
The diverse natural beauty of the state encourages outdoor recreation. There are four volcanos in the Cascades which range in elevation from 8,300 feet to over 14,400. The Olympic Peninsula, west of Puget Sound, is home to the Olympic National Park, Hoh Rain Forest, and long stretches of wild, wind-swept Pacific beaches. Eastern Washington boasts sunshine, world-class wineries, and vast open spaces. Time spent at a Washington dude ranch will inevitably include outdoor recreation. Imagine horseback riding through grassland ringed by mountains or deep into evergreen forests. Additional activities may include angling in lakes or rivers, tubing down a river, biking or hiking. A dude ranch vacation in Washington is an ideal way to reconnect with nature, bond with family, and make new friends!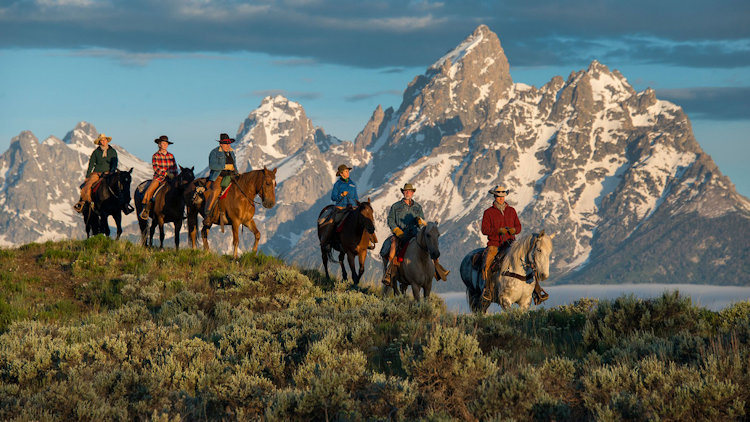 Wyoming
The Rocky Mountains meet the High Plains in the state of Wyoming. This is true cowboy country with few people and vast, open spaces. The bulk of Yellowstone National Park is in Northwest Wyoming. Many Wyoming dude ranches include excursions into Yellowstone and Grand Teton National Park. Hundreds of trails traverse the parks, providing access to deep backcountry areas, remote lakes, and scenic overlooks. Moose, elk, and bear inhabit this stunning area and are frequently spotted during guided excursions. These ranches may be rustic or luxurious. Guests may ride all day and herd cattle or soak in a hot tub and enjoy a massage. Activities may range from horseback rides through the mountains to fly-fishing to river rafting. Wyoming dude ranches strive to create the perfect vacation for guests.
Whether your perfect dude ranch is in Arkansas, Washington, or somewhere in between, we're sure that it will be one of our DRA approved ranches! There is a little cowboy in all of us. Come find yours today!
Need help narrowing down the options further? Contact one of our dude ranch experts! info@duderanch.org • 308-587-2339