Comprised of 6.1 million acres, about the size of Vermont, the Adirondack Park is a unique patchwork of private and public lands marked by more than 2,000 miles of hiking trails, 3,000 lakes and ponds, and 1,200 miles of rivers.
With its hand-milled timber and accents such as cozy carpeted sitting rooms and handcrafted Adirondack furnishings, the Whiteface Lodge in Lake Placid, New York, complements the resplendent beauty of the Adirondacks in a way that few resorts can. Completed in 2005, Whiteface Lodge is the vision of a former Olympian and developer who created one of the grandest properties in the entire Adirondack Park. The lodge evokes the region's 19th-century heyday with a wood-beamed exterior, cozy carpet-strewn sitting rooms and cast-iron fireplaces.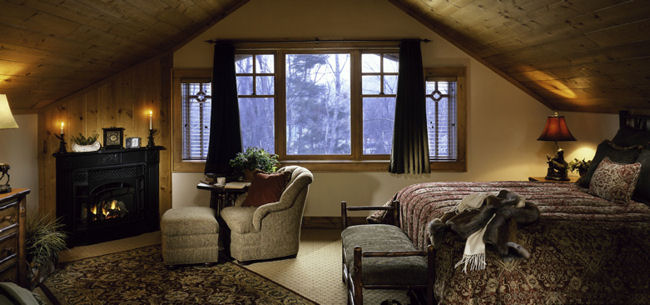 An all-suite resort, guests are pampered from the moment they arrive by an affable staff, all of whom offer gracious hospitality and attentive service. No detail is too small and no request too large. Whiteface Lodge features spacious one, two and three bedroom suites, including a Grand Lodge Suite that measures up to 2,246 feet. The exquisite Presidential Suite, comprised of 3,100 square feet, is accessed by a private elevator. There are four bathrooms with jetted tubs and a second mini-gourmet kitchen downstairs. Guests can choose from three fireplaces, including one grand stone wood burning, and a screened-in porch with views of a beautiful courtyard and nearby mountains.
The Lodge's intimate 8,000-square-foot spa blends the rustic design of its setting with a peaceful ambiance. For the ultimate state of bliss, experience the nurturing touch of two massage therapists who work in perfect unison to reduce your stress, release muscular tensions, and elevate you to a state of complete relaxation.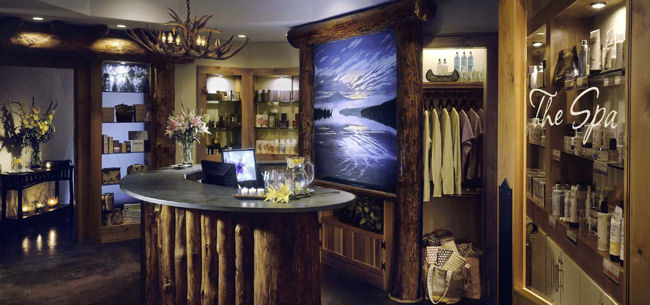 Offering a gourmet dining experience, the Lodge's KANU Restaurant features such starters as "Curds and Whey" with farm goat milk, organic strawberries and Sausalito Springs watercress. Entrees include such delectable options as New England seafood boil with monkfish, mussels, steamer clams, lobster, organic corn and heirloom potatoes, or Rack of North Star farm lamb with refried garbanzo beans, Caponata, cauliflower and green olive-raisin puree.
From meditative morning yoga classes to boating, rock climbing, biking, hiking or simply lounging by the hotel's heated pool, guests have a potpourri of activities at their disposal. And because this is a hotel with less than 100 suites, there is never a feeling of being overcrowded or cramped. On the contrary, a sense of serenity envelopes the resort.
Of course, winter enthusiasts appreciate that fact that Lake Placid hosted two Winter Olympics and offers such exhilarating activities as a bobsled course, which is also available for tourists in the summer via rollers. Whiteface Mountain, only 15 minutes from the Lodge, boasts the highest vertical of any ski area east of the Rockies.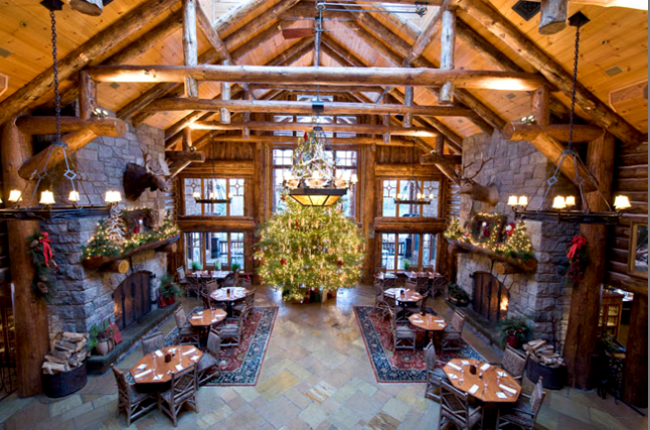 Whiteface Lodge is an elegant experience waiting to be savored, not unlike the mighty Adirondacks themselves.
Visit website:
www.thewhitefacelodge.com