What do you love about Koh Tao?
We love the tropical beauty with the secluded beaches around the island. Also that it's location is "away from it all".
Why do you prefer Koh Tao over other islands in Thailand?
Koh Tao is a small remote tropical island and it still has a laid back lifestyle. It has a "village feeling" that many other islands don't have anymore.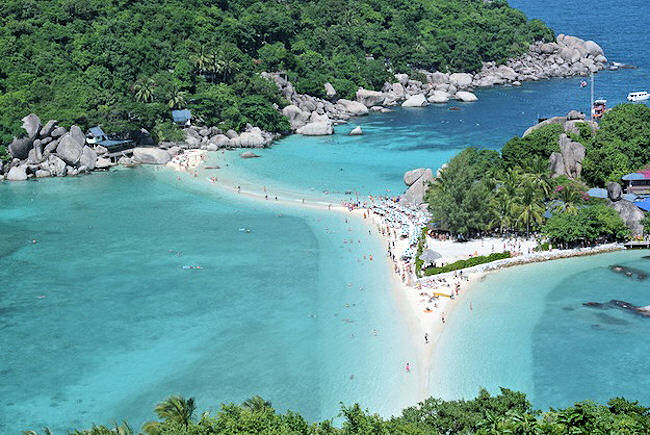 Nang Yuan Island
Tell us about some of the scenic destinations on the island.
There are viewpoints that you can visit either by motorbike or hiking. We also have Nang Yuan Island near Koh Tao, that is very famous with it's beach that stretches and connects three small islands. Just watching the sun set from one of the many bars along the beach is also fantastic.
What are some of the unique experiences Koh Tao offers?
The main experience is the diving and snorkeling. Koh Tao has more than 50 diving schools and it is the main activity on the island.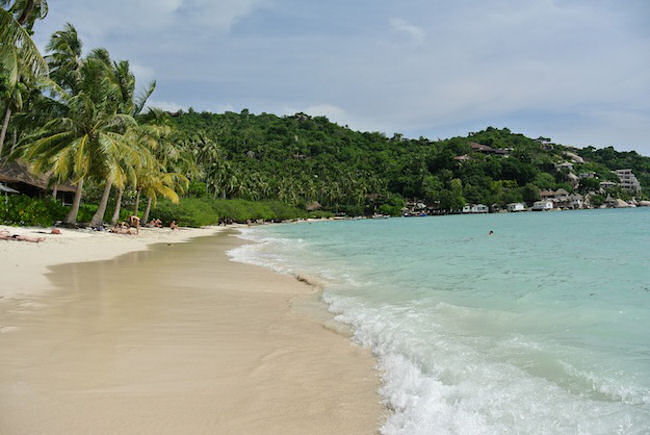 Does the climate vary? Is there a rainy season?
Koh Tao has quite stable weather. The monsoon usually comes in November and the beginning of December, while the most dry season is between January and March.
Villa Sabai Jai is the name for three villas -- Eagle, Gecco & Turtle Villas. How did you pick the spot where you built the villas?
We planned to build on another island, but decided to go beyond to Koh Tao where we had visited many years before. Instantly we understood that this was the island we wanted to build on and we found our dream plot very quickly. The island has something magic and has a good energy.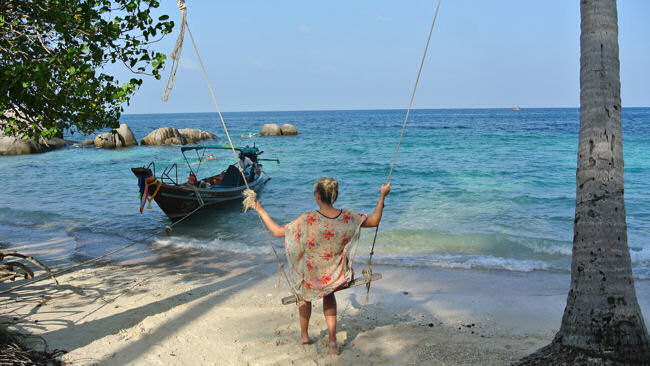 What will kids love?
Kids will of course enjoy the beaches and snorkeling, but there are other things to do for example a flying trapeze, boat trips, mini-golf, and more.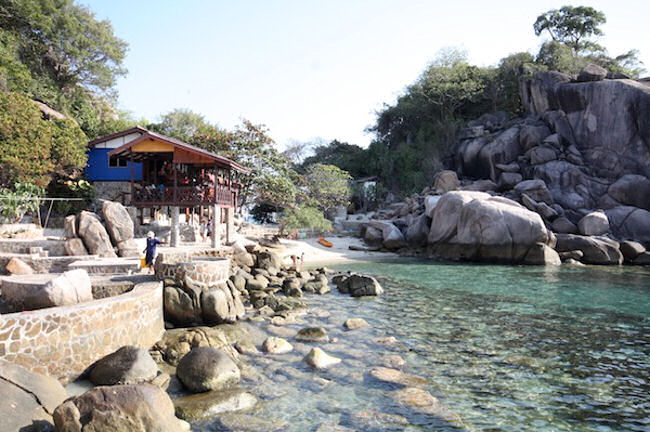 Tell us about the food.
On Koh Tao there are many chefs from other countries which gives us a variety of very great international food, not just Thai food. You can go around the island with your own long tail boat and driver and make snorkeling and beach stops where you like, maybe have lunch in a small nice restaurant on one of the secluded beaches. Have a sunset drink on Sairee beach and enjoy a great dinner in one of the many unexpectedly good restaurants on this small island, both Thai and international cuisine.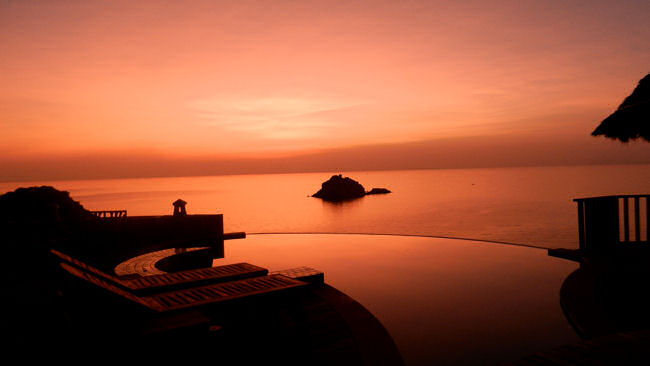 Who manages Villa Sabai Jai?
We are a middle age couple from Sweden. Our children have grown up so we decided to make a change in our life. After having traveled to almost every corner of Thailand over 20 years we decided to make the big move to our favorite spot, Koh Tao, where we have built three beautiful pool villas that we now rent out to travelers from all over the world. We are living a dream and we can make your dreams come true!
Who should visit Villa Sabai Jai and Koh Tao?
Couples, families or friends who want to get away from their busy life for the most relaxing holiday possible.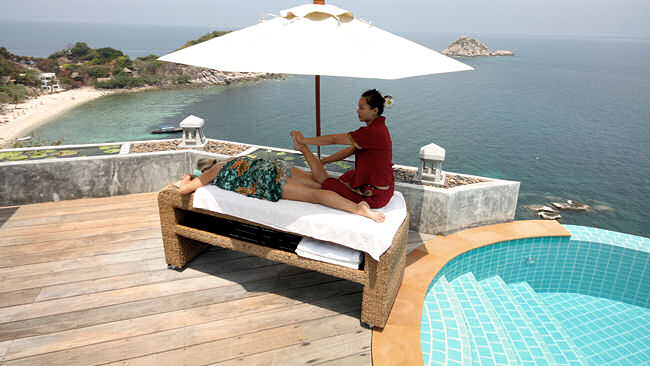 What kind of experiences can the guests enjoy in your property?
Our guests can enjoy yoga lessons or relaxing massage treatments. Or why not just lay on the sun beds reading a good book, listening to the waves and having a swim in the private pool in between. When you get hungry just order up some food that will be delivered to the villa or let the best chef on the island come and cook you an unforgettable "in villa dinner".
What will guests rave about to their friends and family after visiting?
They will be talking about the breathtaking unobstructed ocean views, the villas layout and décor, the spectacular free-form private pool, and the professional staff and service.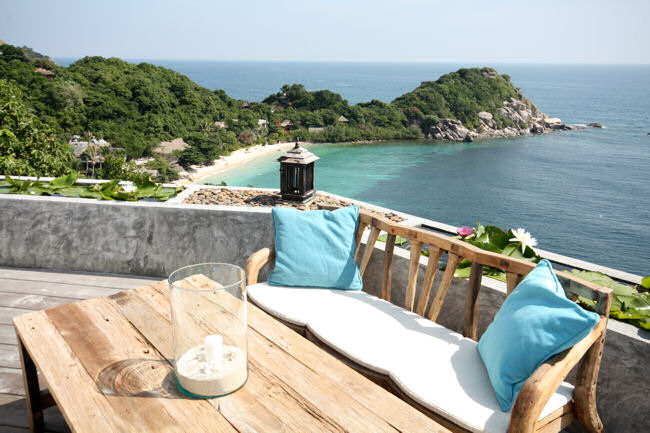 There are many luxury resorts and villa choices in Thailand. Why should someone choose your property?
Because it is a unique luxury villa with a fantastic location on a cliff 35 meters (115 feet) above the sea with 180 degree ocean views on a remote small paradise island in the Gulf of Thailand.
Visit website:
http://kohtaoresortvilla.com/
View more photos and information:
Villa Sabai Jai