Enter Windsor Court, the stately, emphatic Anglophile hotel inspired by Windsor Castle that has been an oasis of British calm just minutes from the nonstop revelry of the French Quarter.
Think European antiques and period reproductions from the 17th and 18th centuries and an $8 million art collection. Or afternoon tea in Le Salon, home to legions of ladies' get-togethers and special events. (Sorry gents, you're outnumbered.) Unwind in one of the hotels 316 accommodations, the majority of which are suites with bay windows or private balconies, dressing rooms and an Italian marble bath. The 22nd floor has a 2,700-square foot, two bedroom penthouse with a baby grand piano and two private landscaped terraces. Feel like channeling Billy Joel, Paul McCartney, Ginger Rogers? Yes, all have visited!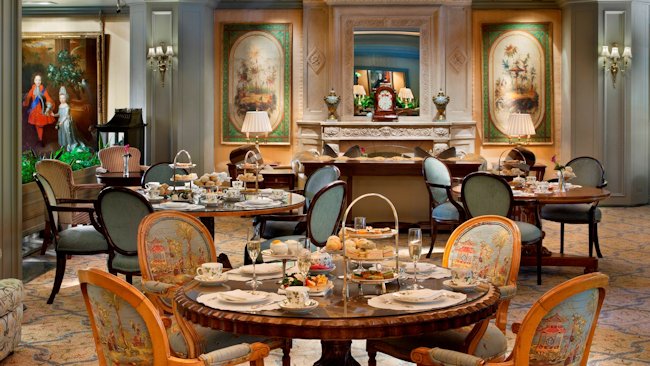 Of course, no visit is complete without spending some time in the Spa at Windsor Court, where European-inspired Old World treatments combined with carefully chosen New World lines such as Cellx-C, Moulton Brown, Phytomer and Soulstice leave you refreshed and ready for a night on Bourbon Street, a shopping marathon on Magazine Street, a historical tour of remembrance at the World War II Museum or a leisurely stroll through the Garden District.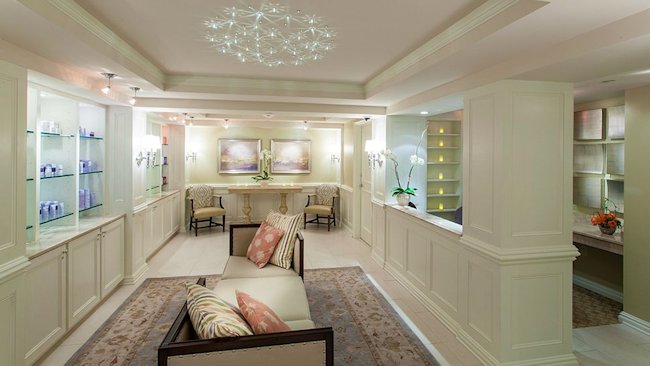 The hotel also lays claim to one of New Orleans' finest dining experiences–no small feat in a city known for its gustatory pleasures. Chef de Cuisine Daniel Causgrove creates contemporary Southern comfort food and New Orleans classics for a meal that is as much entertainment as it is exemplary cuisine. The dining room buzzes with live jazz music nightly. For a nightcap with a flourish, order the warm brandy milk punch prepared tableside with 16 ingredients ranging from marigold to Landy VSOP cognac–butane torch and all! The striking décor includes three murals by local artist Auseklis Ozols capturing different New Orleans scenes–the countryside, Jackson Square and the French Quarter. For leisurely morning and afternoon elegance, consider The Terrace, a bright space overlooking the hotel's courtyard entry. Groups can also arrange for cooking demonstrations such as a praline session with pastry chef Shun Li. (Enjoy the New Orleans sweet treat nightly at turndown as well.)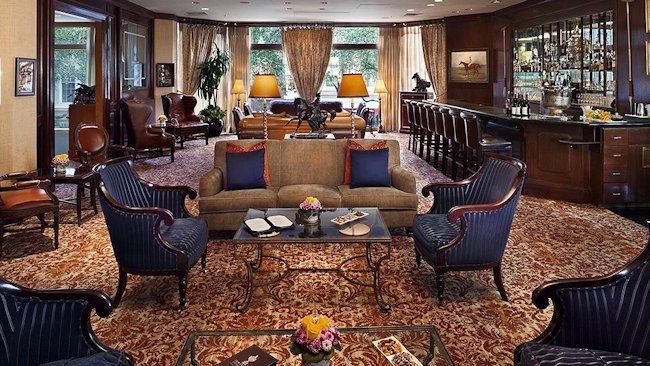 The much acclaimed hotel undertook a $22 million restoration in 2011-12 designed by Dallas firm Flick Mars, and celebrated the big 3-0 last year with a series of anniversary rates, give-back-to-the-community events and just plain nostalgic fun.
The good times are still rolling this spring, as the hotel gears up for an Easter package that includes a stay and Easter Brunch in the storied Grill room; themed teas; wine tasting classes with sommelier John Mitchell and a beer and cheese pairing. In addition, the hotel just launched Celebrate, an off-site catering and event planning service. So if you can't come to Windsor Court, it will come to you!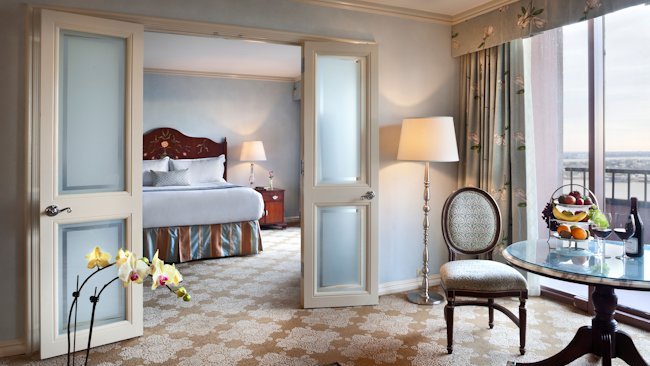 Always a destination city, New Orleans is captivating visitors more than ever before. Just last year, the city hosted 9.52 million visitors who spent nearly $7 billion, the highest in the city's history, according to a tourism study by the Convention and Visitors Bureau and New Orleans Tourism Marketing Corporation. In addition to the thriving city scene in New Orleans' historic neighborhoods, the hopping restaurant and bar experiences and the vibrant street life, the city offers a myriad of tours, museums and day trips showcasing the region's diverse history and culture. It hosts a convention, festival or sports event nearly every week. And that's only on land. In April, American Cruise Lines will embark on its maiden voyage with an eight-day New Orleans to Memphis riverboat cruise. And beginning in 2017, the city will be the home base for Viking River Cruises Mississippi River cruises. Two Carnival cruise ships already transport nearly half a million visitors yearly, making the city a great spot for a pre- or post-cruise luxe layover.
Upcoming festivals include the Tennessee Williams New Orleans Literary Festival March 25-29; French Quarter Festival April 9-12; the Indy Grand Prix of Louisiana on April 12; NOLA Navy Week April 23-29 and the New Orleans Heritage and Jazz Festival on April 24-May 3.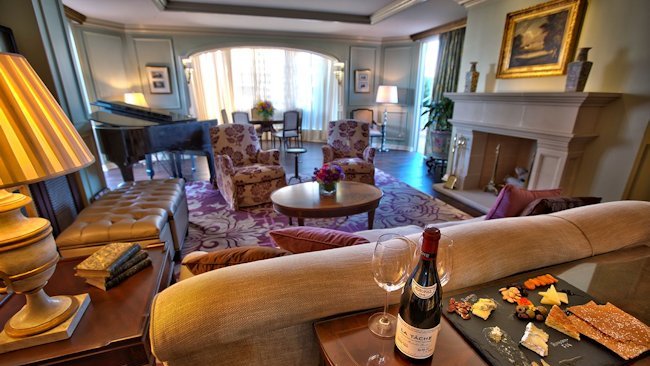 Whatever your reason for visiting the Crescent City, make home base the ever-so-lovely Windsor Court. From the welcoming roses to the gracious rooms to the delectable dining, you'll feel like a royal, paparazzi not included!
Suites $225 and up, 300 Gravier St.,
www.windsorcourthotel.com
, 504-523-6000.