If luxury is in the details, then Sonoma's recently reimagined MacArthur Place easily tops the list of Northern California wine country's most luxurious hotels. Nearly every aspect within the updated historic Sonoma property is custom, and every amenity meticulously curated to promote elegant comfort, well-being, and freedom from stress.
Just forty-five minutes north of San Francisco's Golden Gate Bridge, and about a one and half hour drive from each of the local airports (Sacramento, San Francisco, and Oakland) MacArthur Place exudes a relaxed sophistication representative of its host town; locals describe Sonoma as what neighboring Napa Valley used to be – authentic and unspoiled. Though mostly given over to grapes now, Sonoma was once primarily horse territory, and MacArthur Place - formerly a 19th century working ranch - embraces its original equestrian charm by paying homage to the farmhouse aesthetic while surrounding guests in modern splendor. Horse lover or not, here are some reasons to put MacArthur Place on your travel wish list: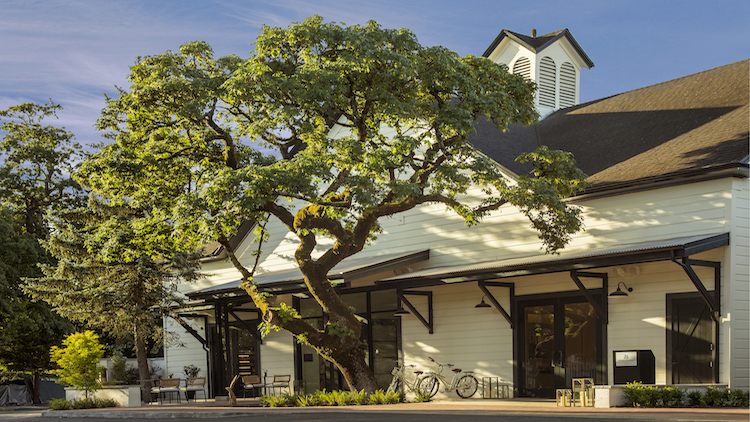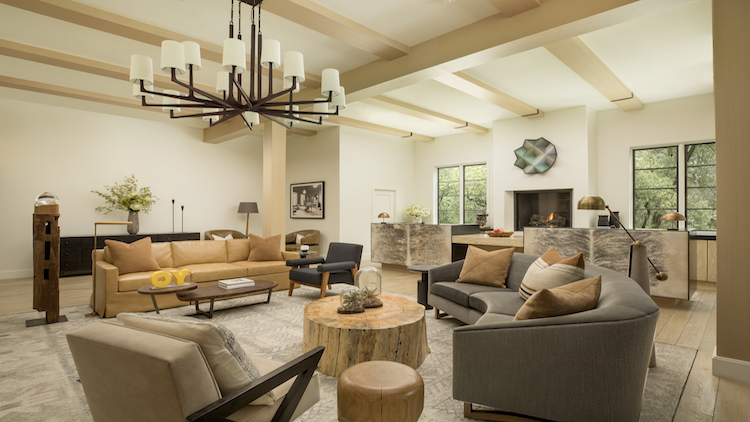 Bespoke Touches: Furnishings, finishings, and art works are thoroughly modern and tailor made. The hotel's local and national partnerships include unique artisan brands in the wellness, beauty, experiential, retail, and food and beverage sectors. The Porch - MacArthur Place's all-day coffee shop and marketplace – features artisan eats and uncommon products from Moon Juice, Giddy Up Nuts, Rustic Bakery, Brittle, Wooden Spoon Herbs, BeeKeepers Naturals, Jacobsen Salt Co, Don Chilio, Amborella Organics, Vybes, Daneson Toothpicks, and Hu Chocolate. Sonoma County roaster Acre Coffee provides the java, and an expansive tea menu features locally based Uppercase Tea. And that seductive scent wafting through the hotel lobby? It's 'The MacArthur Place' candle, a juniper fragrance that evokes the resort's agrarian nature, custom created for the hotel by cult Parisian creative house Lola James Harper. Find a full collection of Lola James Harper candles in the lobby curio cabinets where additional artisan items include fine leather goods by RTH, and fragrances by Kerosene.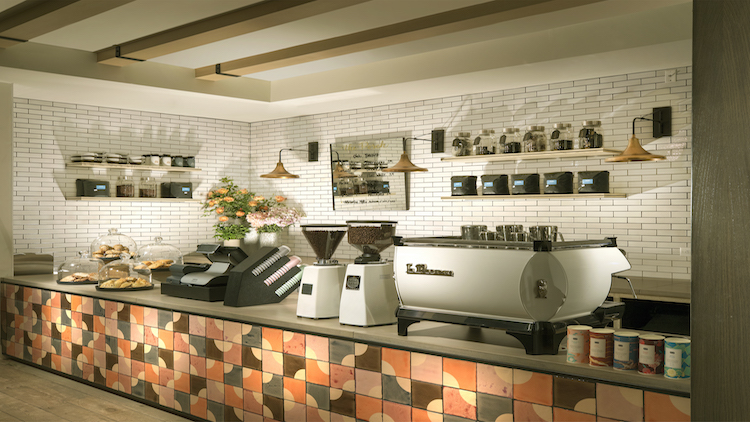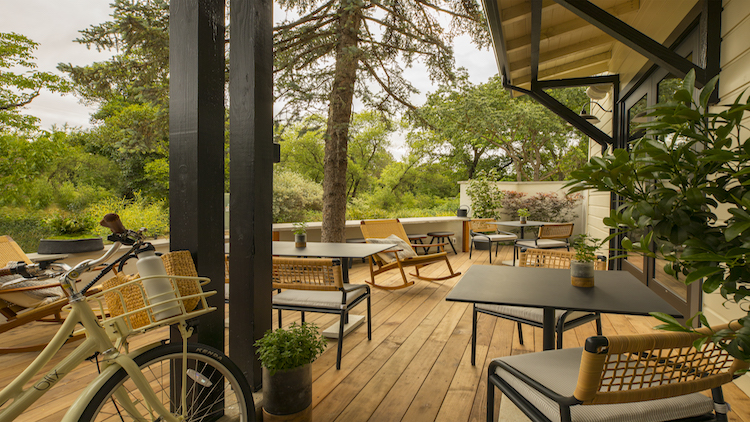 Little Luxuries and Small Surprises: It is often the littlest things that provide the most delight and at MacArthur Place the small surprises keep coming: thick and cushy complimentary slippers with outdoor soles, turndown chocolate chip cookies presented in a monogrammed box, an organic facial mask placed bedside, and in-room coffee service set up are a few examples. Complimentary local wines and cheeses are served from 5 – 6pm in the lobby, and each room's 'Provisions Bar' is stocked with complimentary items curated by science journalist Max Lugavere, author of the New York Times best-selling book, Genius Foods: Become Smarter, Happier, and More Productive While Protecting Your Brain for Life.
The Rooms: 64 sumptuous rooms – in 13 layout and size variations - are found within 20 historic and current buildings on the 6-acre property. (The MacArthur Place website allows for side by side comparisons of amenities.) Several feature private patios, wood burning fireplaces, and outdoor showers. Sumptuous, over-scaled furnishings are custom made in a soothing color palette of warm creamy neutrals accented with taupe, pumpkin, and black. Windows are dressed with leather valances. Bathrooms feature one-of-a-kind custom designed millwork vanities in neutral limestone and neutral travertine floors, and shower walls feature Walker Zanger Café Collection tiles in a glossy milk finish. Organic toiletries are supplied by Grown Alchemist of Australia.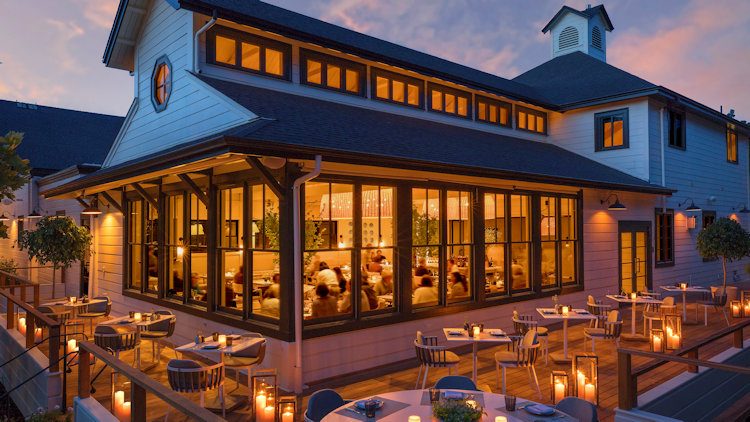 Dining = Options: The hotel's reimagining introduces a trinity of culinary concepts, the star of which is Layla, an open, airy fine dining restaurant serving breakfast, lunch, and dinner. Beautifully lit with large picture windows and dramatic pendant lighting fixtures, Layla's modern design pays homage to its original 19th century barn structure and is a stunning centerpiece and gathering spot. The menu features Mediterranean flavors by award-winning Executive Chef Cole Dickinson who draws inspiration from the southern European region to thoughtfully elevate dishes in unexpected and delicious ways. Dinner highlights include shared plates such as Yellowtail Crudo, Octopus, and Oysters as well as Mediterranean staples tzatziki, hummus, and baba ganoush. Main dishes include Halibut Shakshuka with pickled peppers, castelvetrano olives, and crispy chickpeas, and Lamb Tagine with mint, crispy sunchokes. Carnivores will love the selection of Creekstone Farms prime cuts: 14 oz New York Strip, 16 oz Ribeye, or 8 oz filet – all grilled over an open flame and served with crispy potatoes, confit onions, blue cheese, and a choice of port jus, chimichurri, or homemade steak sauce.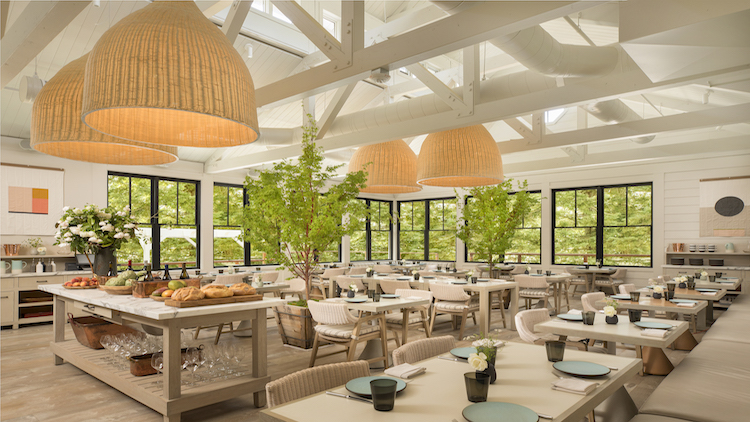 As with every detail within the luxurious resort, light fixtures, furnishings, and tabletop accessories are custom made. Jono Pandolfi Designs provides the handmade and understatedly sophisticated tableware. Dramatic ceramic accent pieces, such as breadstick holders and water pitchers, are special ordered from Sloane Angell Studio in Los Angeles; alabaster fish platters are custom made in Egypt.
The Bar at MacArthur, the property's first dedicated bar, is a sultry and sumptuous jewel-toned lounge serving a curated selection of classic cocktails, beers, and an all-day menu of traditional bar bites with a twist. A chic complement to Layla, this posh spot provides the perfect setting for a pre or post-dinner libation. And finally, in addition to artisan coffee and tea, The Porch menu features a variety of fresh grab-and-go options including gluten-free treats.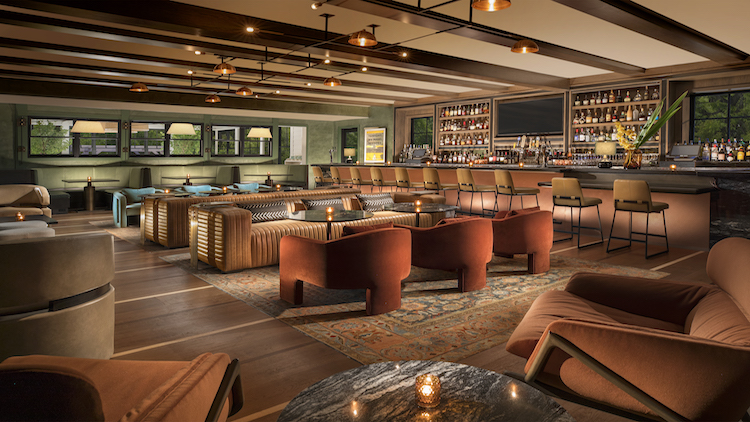 Location, Location, Location: Just four blocks from the boutiques, restaurants, and wine tasting rooms lining quaint Sonoma Plaza, MacArthur Place is perfectly situated for exploration by foot, bike (don't miss out on the complimentary use of the resort's Blix Electric Bikes) or car. Or allow MacArthur Place partner Bohemian Highway Travel Co. to curate an off-the-beaten-path wine tour in their refurbished vintage Land Rover Defenders. Hike, bike, or jog the many local trails, play golf or tennis, horseback ride, or take a hot air balloon tour high above the valley. Truth be told, the hotel's central pool, spa, and fitness center provide more than enough luxe activity to fill your day. But whatever your pleasure, a leisurely stroll through the hotel's own park-like setting is a must where you'll find acres of lush gardens abundantly filled with roses and flowers, fountains, plush sitting areas with fire pits, and fantastical sculptures by local artisans.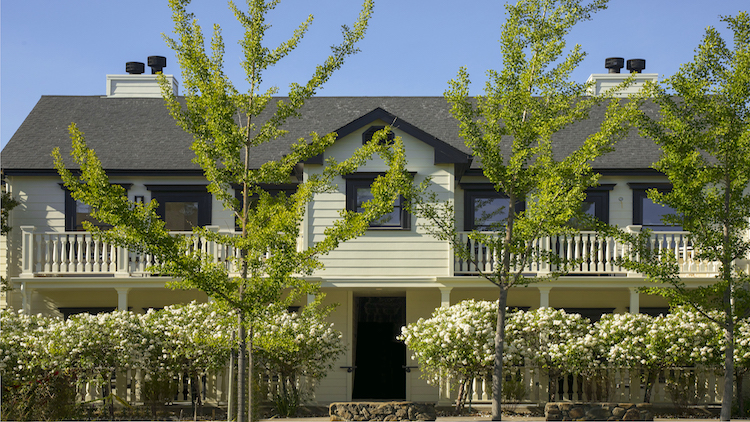 All photos courtesy of MacArthur Place Hotel & Spa