Amazing Retreats' latest addition – a former Napoleonic fort in the middle of the Solent - has put together the World's Most Expensive First Date package for a snip at £34,000.
Along with exclusive use of what promises to be the most unique and private venue for 2012, the package also includes your very own 60ft luxury Sunseeker motor yacht to use for 24 hours. Your romantic escape will begin at your doorstep with a chauffeur driven Bentley which will take you to and from the majestic Royal Clarence Marina in Gosport, Portsmouth, where you will be greeted by your personal General Manager while offered champagne and canapés before boarding your luxury yacht to transport you to the fort.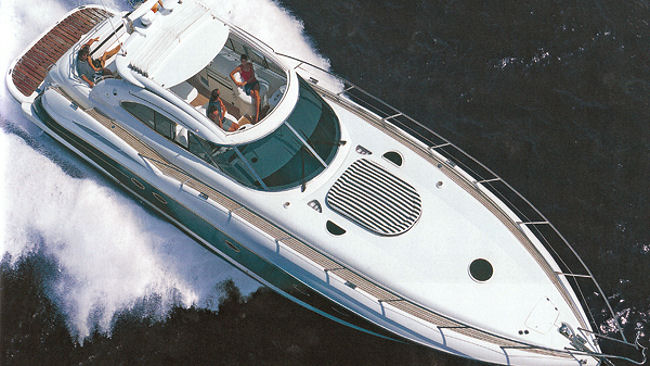 Surrounded by water, your arrival at the Grade II listed monument promises to be a dramatic one. As you step aboard the eight bedroom Fort, it becomes apparent the true splendour of the location which you will spend your next 24 hours on. There are three private dining rooms, three bars - including a rooftop champagne bar; a wine cellar, library, rooftop hot pool, sauna and sun decks all of which have been tastefully converted with historic elements still in tact. Perhaps the highlight of any stay at Spitbank is the dramatic three hundred and sixty degree views across the Solent.
Your afternoon can be spent relaxing in the spacious roof-top hot tub with a glass of Laurent Perrier Rose and a personal masseur on hand to ensure the tensions of everyday life are completely eased away; or enjoying a leisurely boat trip around the Isle of Wight. Early evening offers a golden opportunity to watch the sun set over the harbour while you are serenaded by a string quarter and served delicious canapés before a mouth-watering five course menu, chosen by you in advance and prepared by your very own gourmet Chef. Anything from fresh local oysters (seasonally dependent of course) to freshly caught lobster and local fillet steak will all be available.
You may then retire to the Fort's roof top fire pit where you can enjoy an aperitif and toasted marshmallows whist enjoying the privacy and seclusion of your surroundings. Or simply head to your room for a restful night's sleep complete with super king-size bed mattress and luxurious Egyptian cotton sheets.
The next morning wake at any time to a freshly prepared breakfast served to you either in bed or in the lighthouse with its 180 degree views of Portsmouth Harbour, before finally returning to civilization with your return journey to Royal Clarence marina where you will be given a complimentary voucher (worth £500 per person) for a decadent shopping spree at GunWharf Quays.
All this from £34,000*. Your island awaits…
To book your stay, visit
www.amazingretreats.com
, email
info@amazingretreats.com
or call 01494 682682.