An exotic oasis perched along the Florida coastline, Palm Beach offers a wealth of upscale shopping opportunities and some of the world's best fine-dining experiences, all coupled with an unparalelled legacy of exceptional customer service.
Located in the heart of Palm Beach, and just steps away from world-famous Billionaire's Row, Worth Avenue is where the rich and famous shop and play to their heart's content. Indeed, now home to some of the world's most exclusive brands it's hard to imagine that in the early 20th century this enclave of extravagance was better known for alligator wrestling.
Stretching four blocks from Lake Worth to the Atlantic Ocean, a trip to Worth Avenue, Palm Beach is a must, whether you've got ultra-deep pockets or simply wish to soak up the sights and enjoy a spot of window shopping amidst stunning Mediterranean-inspired architecture.
Whether you have your heart set on purchasing a luxury watch, a slice of exclusive real estate, a piece of fine art, or are even in search of luxury yachts for sale, Worth Avenue has it all.
Here's how to experience the best of Worth Avenue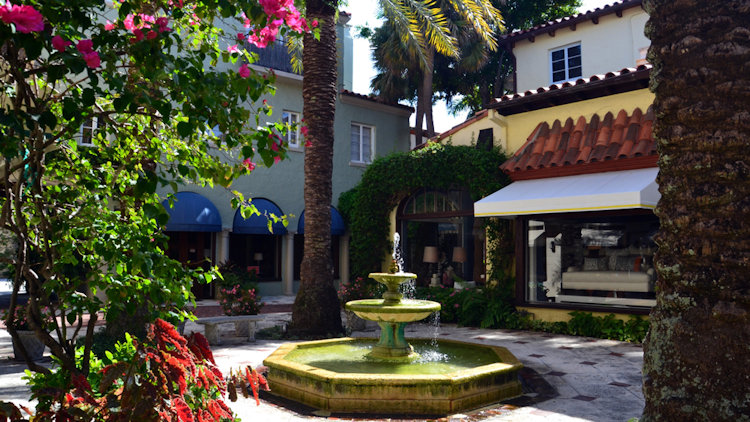 Shop Palm Beach inspired apparel
Quit your job, buy a ticket, get a tan, fall in love, never return; that's the popular - and enticing - slogan of Island Company, one of the few fashion companies left in Palm Beach county. Island Company stocks a wide range of stylish resort wear ideal for a luxury yacht charter, or for sipping cocktails around a resort pool.
Alternatively, check out Lilly Pulitzer, another Worth Avenue, Palm Beach staple founded by a stylish Palm Beach hostess and socialite of the same name. Known for its colorful prints, Lilly Pulitzer's authentic American resort wear has become a fashion sensation. Shop shift dresses, shorts, tops, and more.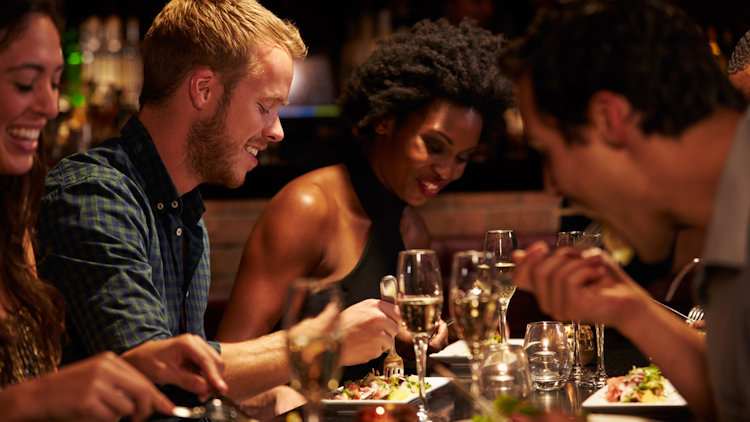 Enjoy sumptuous dining in style along Worth Avenue, Palm Beach
There's no shortage of luxurious restaurants to dine at along Worth Avenue, Palm Beach. A favorite is Ta-boo Restaurant. Since 1941, this legendary bistro and bar has drawn in a steady roster of celebrities and VIPs, including John F. Kennedy, Frank Sinatra, and the Duke and Duchess of Windsor. Menu highlights include mussels meuniere, the ahi tuna burger, and the not-to-be-missed grilled chopped steak.
Bice is another popular option, especially with the lunch-time crowd. The restaurant boasts a stylish and inviting setting, along with crisp white tables, and mouth-watering cuisine. The Italian menu is both delicious and authentic, including a wide range of pizzas, antipasti, freshly made pasta and risotto, alongside a wide selection of meat and seafood dishes, offering something for everyone.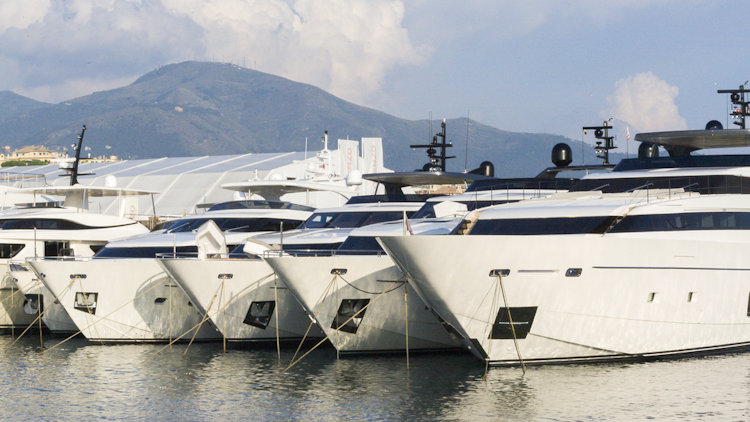 Shop for your very own superyacht and sail the world
Established in 2012, Worth Avenue Yachts is a world-class yacht brokerage situated in the heart of Worth Avenue, Palm Beach and is known as the place to find your superyacht.
Whether you fancy setting sail on the high seas with your own superyacht, or simply wish to explore your chosen destination amidst the decadent splendor of a superyacht charter with your every need catered to, Worth Avenue Yachts can help.
Browse a selection of exceptional motor yachts and sailing yachts for sale and charter. Boasting a friendly and knowledgeable team with decades of experience in the superyacht industry, Worth Avenue Yachts will ensure you explore the world in style.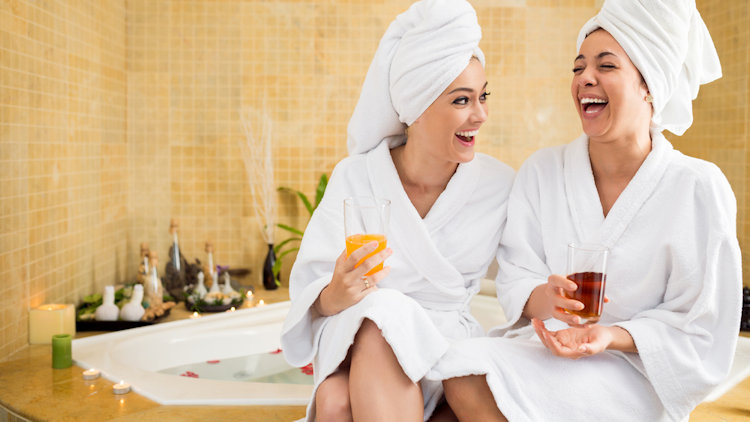 Stay a little while and experience more of Worth Avenue
Eau Palm Beach Resort & Spa is the place to stay if you wish to linger in Palm Beach and enjoy the best of Worth Avenue.
Located just steps away from Worth Avenue, Eau Palm Beach Resort & Spa offers effortless living married with new-fashioned luxury. Palm Beach's newest Forbes Five-Star and AAA Five Diamond property, this intimate ocean retreat sits on seven acres of lushly landscaped grounds and boasts far-reaching views across the Atlantic Ocean.
While at the resort, don't forget to pamper yourself at the decadent Eau Spa. Spanning some 42,000-square-feet this spa wonderland encourages decadence, indulgence, and some well-deserved "me time."
So, next time you're in South Florida, be sure to check out the splendor of Worth Avenue, Palm Beach. Whether it be to shop for luxury brands till you drop, feast on delectable cuisine, browse superyachts, or simply soak up the decadent atmosphere.
Article by Joanna Lewis