The Adriatic coastline is a paradise for all yacht lovers out there. Croatia, a country with over 1200 islands and islets, represents the best of the Mediterranean.
Sunshine from May to October, perfectly blue sea, popular and hidden islands, natural beauty and water-sport varieties.
There is no true expert in the world that would not position Croatian coastline - especially the Dalmatian part - in the top 5 yachting destinations in Europe.
When it comes to organizing your perfect holiday in Croatia, Goolets is your no1 yachting expert. Simply listening to your wishes gives us all the insights we need.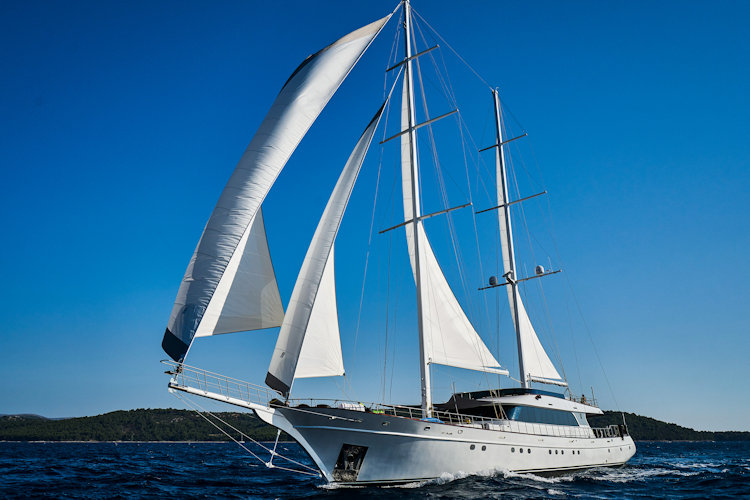 Here is how they work:
Find a perfect boat for you. It can be a gulet, mini-cruiser, motorboat, catamaran, or luxury yacht. All according to your preferences, budget, and group size. Knowing every single boat in its soul is a difficult task, and that's why you have us.
Choose the best destinations for you. They can be cities, islands, islets, and national parks. Our advice? Include a mix of everything mentioned. Croatia is the country we know the most about and have the most experience with. Creating an itinerary for you is something we specialize in.
Select optimal activities for you. A whole variety of them actually, such as land excursions, wine tastings, restaurants, motorized water sports, guided tours, nightlife, swimming, snorkeling, kayaking… Everything! Whether you are a family or a party group, the activities will be appropriate.
Organize food and drinks. Literally, your whole week will be planned with luxury Croatian specialties, as well as popular and domestic drinks. We will fill out a detailed preference list and arrange everything with you. The cruising menu is one of the most important things, and yacht master chefs from Croatia take it very seriously. Also, if you have any allergies, strong dislikes, or special wishes, they will be noted!
Now, in order that your yachting holiday is under control at all times, here is how our people are going to take care of you and your guests:
You will first be advised by our sales advisors. You won't have to do your own research. You won't have to compare the prices and guess the quality. Expert knowledge about yachts is our job!
Then our customer support managers will take everything under control. They will be your people for communicating every single one of your preferences. They will literally organize your life for those 7 days. Don't be afraid to contact them a thousand times if necessary.
Then you can be welcomed to the yacht by one of our representatives in order to make your embarkation day smooth from the very beginning, without ever feeling lost or confused in Croatia. From the moment you land in Croatia until you embark, you are the representative's top priority.
Finally, the most entertaining part. Every client that books with Goolets can get a luxury concierge on board. When you are finally on board and ready to kick off your holiday, that person will be on board for all 7 days.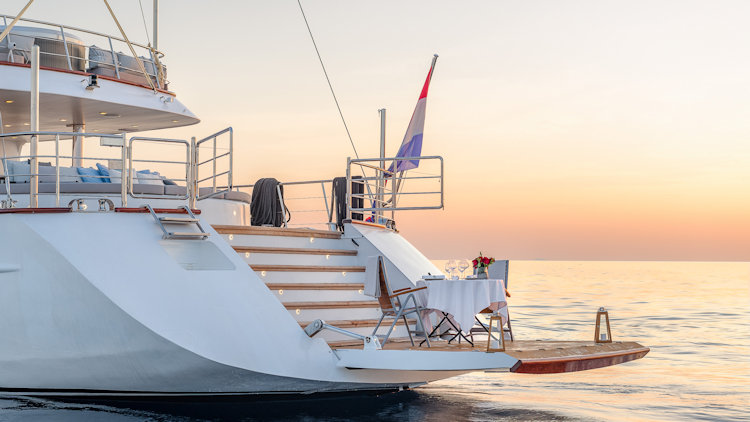 What are the luxury concierge's responsibilities?
Taxi transfers, restaurant and trip reservations, attraction recommendations, ticket buying, idea suggesting, answering all questions and calls from all guests, making sure all additional stuff on board (jacuzzi, music) is in order, planning lunch and dinner time, creating a daily itinerary, full-time communication with the captain.
Feel free to "drain" your concierge. They are here for you. They are local. They are your main link with the captain. Talk to them every day for 5 minutes and discuss where you will go and what you will be doing.
There you have it. This is how we take care of your holidays.
A lot of people are involved in the process, but you won't have to do much. Your biggest "task" is telling us what you want from your holidays.