Anna Maria Island remains a well-kept secret, reportedly attracting celebs including Cameron Diaz and Gwyneth Paltrow to relax on its seven miles of white sand. The island averages 360 days of sun each year, making it a popular destination all year round.
Rental homes are the most popular accommodation of choice and Pineapplefish, one of the most recognized and popular brands has just opened the doors to its eighth and newest property: Yellowfish, dubbed by many as 'the most exclusive rental on Anna Maria Island'.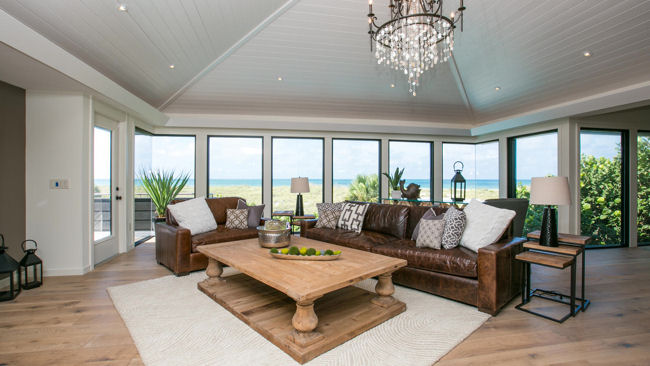 Yellowfish is a stunning and luxurious, 3 bedroom home. Built across 2 beachfront plots on North Shore Drive, this 3,000 square foot contemporary and elegant property has sweeping views of Anna Maria's famous white sandy shores and turquoise blue sea, a magnificent vista that changes at every moment. The sunsets from the decks are among the best in the world.
Yellowfish was originally inspired by legendary American architect, interior designer and educator, Frank Lloyd Wright who pioneered the philosophy of 'organic architecture', believing in creating structures in harmony with humanity and its environment.
This was one of the key influences in the purchase of this property by Mike Thrasher, a green entrepreneur, who has since upgraded Yellowfish in keeping with its original ethos, and has now made it a truly remarkable rental home for the most discerning guest, spending nearly $1M on the renovation alone.
Mike, who also, personally managed the whole re-development, said of the project: "This was a sensitive remodeling, enhancing its original Frank Lloyd Wright bones, but was also about maximizing its fantastic location on the beach and enhancing further the spectacular views that make this house so special."
"The house now has a full landscape view of the Gulf thanks to floor to ceiling windows throughout the property. There was no need for window cover as the tall mangroves provide perfect screening, so you can shower and watch the ibis and the turtles on the pond!"
Outside, the landscaping was completely redesigned to provide intimate areas to explore with some specimen plantings and extensive use of bamboo, and a 50ft lap pool was also installed.
He added: "Inside, the interior decor is of a natural materials and soft muted tones, with real wood floors installed throughout. A bespoke large kitchen was designed with custom-built cabinets featuring hi-gloss surfaces with granite counters and German Gaggenau appliances were fitted throughout, including a teppanyaki cook top."
He finished by saying: "There are lots of great rental properties on Anna Maria Island and Pineapplefish already offer some of the most unique, with individual style, fantastic locations and very high specifications throughout. Yellowfish was something very different altogether."
"Its location is exclusive, its size is impressive and its look is very unique. We wanted to make sure that we presented something you won't find elsewhere on the island, for those looking for something a little more special. I believe we have absolutely delivered that and we can't wait to welcome our first guests to Yellowfish!"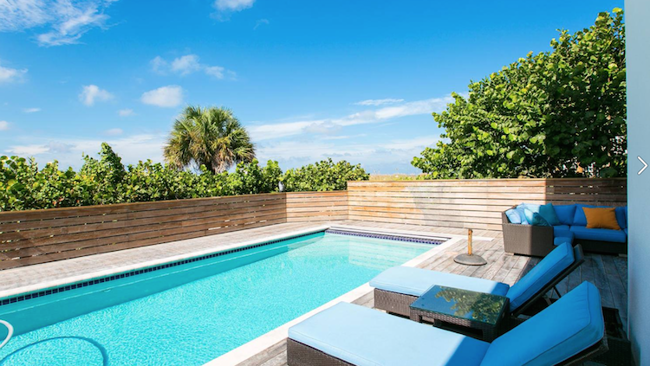 The island's known history goes back to 1892 when George Emerson Bean created a homestead there. After his death in 1898, his son, also called George, formed the Anna Maria Beach Company to develop the area.
Unlike most of the US, Anna Maria Island has no hotel chains and only two fast food chains; everything else is independently run. The island feels secluded and personal, however is in striking distance of Florida's other attractions, being just two hours from Orlando.
Visit website:
http://www.pineapplefish.com/
Photo: Yellowfish - The most exclusive rental on Anna Maria Island