Most people don't know that there is a luxury wine region in North Carolina with a history that dates back over 150 years. While this area took a 75+ year hiatus after prohibition, it has been experiencing a bit of a renaissance during the past 20 years with new wineries that have been quietly working to reclaim all of the glory this region once had. What region is this you ask? It is the Tryon Foothills of Western North Carolina.
Where are the Tryon Foothills?
Tryon, North Carolina is a small community in Western North Carolina that is conveniently located and easily accessible from three major metropolitan areas including North Carolina's most populous city, Charlotte. The best places to visit in North Carolina and the other regions that are close to Tryon are Asheville, North Carolina and Greenville, South Carolina. Tryon is an easy day trip from any of these locations as it is only about a 60-90 minute drive from any of these surrounding cities. It is also a great weekend destination from the very large metropolis of Atlanta, Georgia at only 3.5 hours drive away. You will, however, feel like you are a million miles away from any of these cities as Tryon has maintained the rural charm that you would expect from a small North Carolina town in the foothills of the Blue Ridge Mountains.
Tryon is also home to the Tryon International Equestrian Center (TIEC) which brings an affluent international crowd into this small area of North Carolina for world class equestrian competitions and equine events. The center, along with the wineries, have helped to bring luxury accommodations into the Tryon area.
The Wineries…
The Tryon Foothills currently contains 4 active wineries that have been steadily working to improve the quality and reputation of the North Carolina wine industry as a whole, while also defining a regional character as well as unique individual identities. With that said, 95% of the wines in this region will be traditional, dry, old world style wines with the occasional tip of the hat to the native vine; muscadine. While muscadine is bottled in a sweeter style than something like a Cabernet Sauvignon it is not typically overly sweet compared to other varieties you might find in the state. The wineries of the Tryon Foothills of North Carolina are: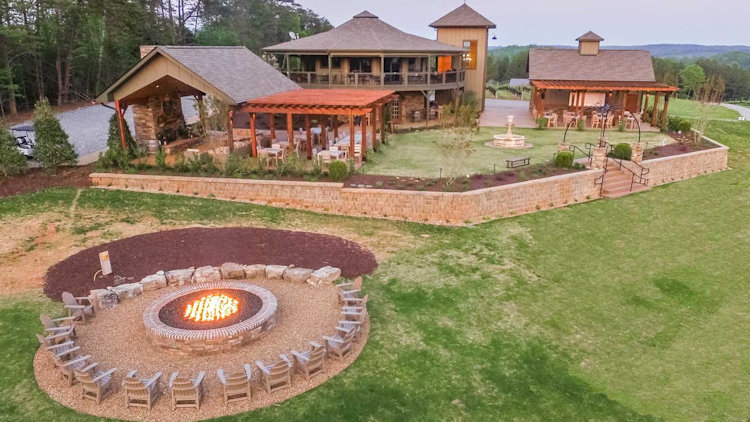 With vines first planted in 2002 and the winery opening its doors in 2012, Mountain Brook Vineyards has grown into the largest winery in the Tryon region. The property was acquired by its current owners in 2018. Mountain Brook Vineyards now features a luxurious and spacious wine tasting facility along with a world class barrel room event center and outdoor wedding venue. They also have Western North Carolina's largest outdoor gas powered fire pit on the property which can be enjoyed during the cooler autumn and winter months. Mountain Brook's wines include Cabernet Sauvignon, Petit Verdot, Merlot, Chardonnay, Pinot Grigio, and Riesling.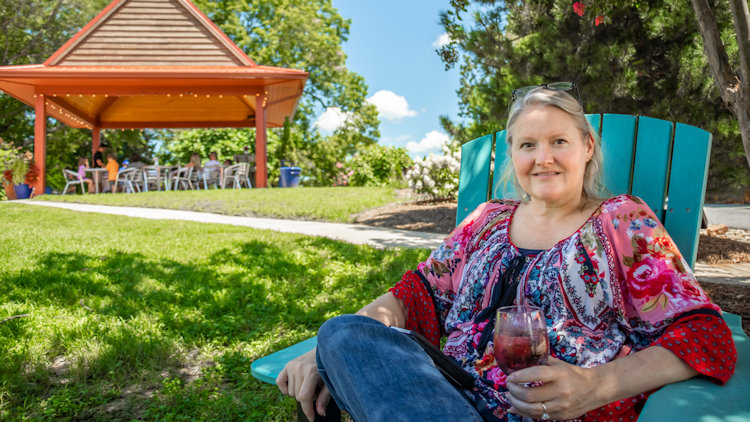 Opening their doors in 2010, Overmountain Vineyards is exactly what you think of when you picture a small boutique family run winery. Their 70 acre farm, with about 18 acres currently under vine, is managed by the father-daughter wine making duo of Frank and Sophia Lilly. Frank and Sophia are extremely passionate about the hand crafted French style wines they produce that consist primarily of Petit Manseng, Cabernet Sauvignon, Cabernet Franc, Merlot, and Petit Verdot. Visitors to their beautiful winery experience hospitality that channels their passion for wine making into an excellent winery experience.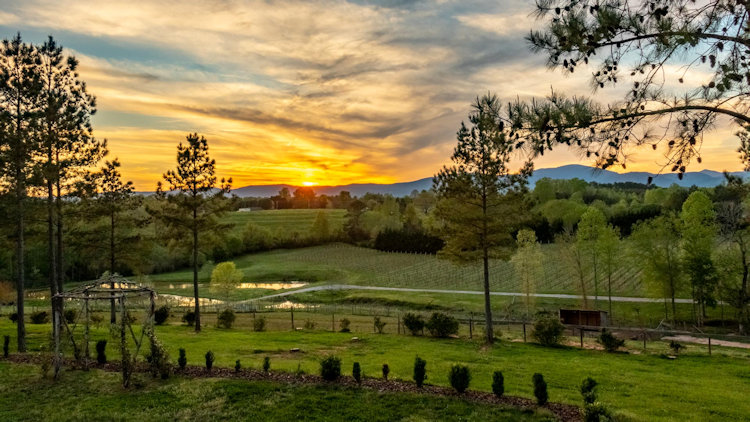 A multigenerational (4 generations) family run winery, vineyard, and wedding venue that offers exceptional views of the surrounding foothills, world class wines, and a fun relaxing atmosphere that comes from a family that absolutely loves hosting guests at their 40 acre farm. With about 12 acres of vines, Parker-Binns currently produces estate varietals and blends from Chardonnay, Petit Manseng, Cabernet Franc, Melot, and Cabernet Sauvignon. They have a locally sourced blackberry dessert wine along with a Petit Manseng port style wine that are to die for. Parker-Binns is also currently the only winery with an established kitchen providing excellent locally sourced farm-to-table food options for guests.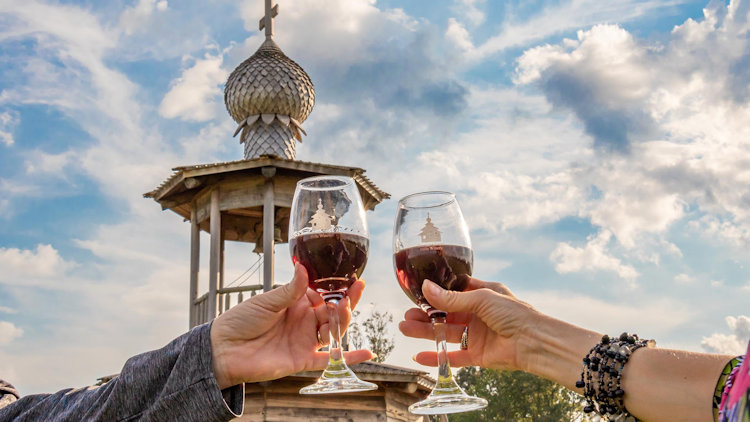 The smallest winery in the area is not too small or lacking in charm. The owner of Russian Chapel-Hills pays tribute to his Russian Orthodox heritage with an actual Russian Orthodox chapel that was relocated from Russia to the center of his vineyard. St. Anna Chapel now overlooks the vines and is viewable from the small tasting room that welcomes guests to the vineyard. Guests are also able to walk out and visit St. Anna Chapel which is actually part of the eastern Diocese of the Russian Church Outside of Russia. Russian Chapel-Hills estate grown varieties include Chardonnay, Sauvignon Blanc, Merlot, Cabernet Sauvignon, and Muscadine.
Visiting the Tryon Wineries…
One of the nicest things about visiting the Tryon region of North Carolina, other than the wineries themselves, is the fact that all four of the current wineries are in a very tight cluster. The farthest they are apart from each other is only about 8 miles. It makes it very easy to enjoy your day at wineries instead of driving to wineries. If you are visiting from any of the surrounding major cities, the hour commute to the area is quite pleasant since you will not have to drive much once you arrive in the area. There are also a number of quality hotels and bed and breakfasts in the region in addition to some very nice restaurants; specifically at the Tryon International Equestrian Center.
Enjoy the Wine Without the Worry!
With four vineyards so close to one another you can easily go from one tasting to another but it's not safe to try the wines at each and drive yourself from one winery to the next. Luckily, the Tryon region also has services available to solve this problem. Tryon, NC has highly rated luxury transportation companies that provide chauffeured Tryon wine tours of the region. The premiere and highest rated service in the area is Van in Black (www.VanInBlack.com). Van in Black is the service to use if you want the best possible experience in the area without any of the worries that come with driving yourself on a wine tour. Van in Black also offers pickup from all of the surrounding large cities like Charlotte and Asheville, North Carolina in addition to Greenville, South Carolina.
What Are You Waiting For?
If you want a unique, historical, and memorable experience to the North Carolina wine country, you should definitely consider the Tryon Foothills wineries and vineyards. You will be pleasantly surprised what this small rural area of North Carolina has to offer.