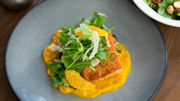 ZuZu Serves Up New Fall Flavors at Hotel Valley Ho Scottsdale
October 20, 2017

Wishing fall weather was here? While the temperature may not have dropped, fall produce has arrived and with it, new menus at ZuZu inside the iconic Hotel Valley Ho in Downtown Scottsdale, Arizona.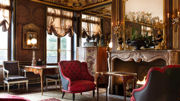 130+ Leading Hotels Honored in Conde Nast Readers' Choice Awards
October 20, 2017

Of the 100 hotels and resorts that topped "The 50 Best Hotels in the World" and "The 50 Best Resorts in the World" categories, Leading Hotels had the greatest number of properties recognized out of any hotel and resort brand.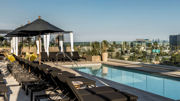 Guide to Los Angeles for the World Series
October 20, 2017

Nearly three decades in the making, the Los Angeles Dodgers are back in the World Series. For baseball fans traveling to Los Angeles to catch a game and to celebrate in the City of Angels, here is a useful guide on how to make your visit a home run (even if you are cheering for the other team).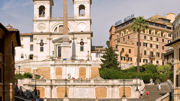 Hotel Hassler Roma Announces Christmas and New Year's Packages
October 19, 2017

Hotel Hassler Roma, the iconic hotel located atop the Spanish Steps, offers guests the ideal getaway to experience a true Roman Holiday.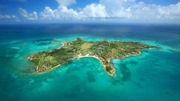 Jumby Bay Island Named Best in the Caribbean and #5 Resort in the World
October 18, 2017

Jumby Bay Island, the luxurious private island resort located just off the coast of Antigua, has been voted the #1 Resort in the Caribbean and the 5th best Resort in the World for 2017 by the sophisticated readers of Condé Nast Traveler.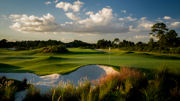 PGA Golf Club Unveils Fall Stay-and-Play Packages
October 18, 2017

PGA Golf Club – the 54-hole, flagship property of the PGA of America – unveils a wide selection of "Port St. Lucie" stay-and-play packages available throughout the fall.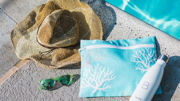 Wander Wet Bags - Holiday Gifts For The Stylish Jetsetter
October 18, 2017

Created for the style conscious explorer, Wander Wet Bags are super cute, water-resistant and eco-friendly option for all your travels. Choose from gorgeous, 100% cotton prints that are Made in USA.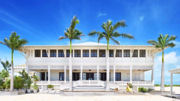 Mahogany Bay Resort Brings New Level of Luxury in Belize
October 18, 2017

The highly anticipated Mahogany Bay Resort & Beach Club, Curio - A Collection By Hilton, on the picturesque Caribbean island of Ambergris Caye, Belize will begin welcoming travelers this December.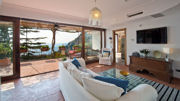 Amalfi Coast luxury villas uniquely suited to multigenerational travel trend
October 18, 2017

With the 2017 peak travel season coming to a close this month, it's the right time for families to plan their 2018 multigenerational vacations, according to Carrington Italia, the only luxury villa specialists with a local office in the heart of Positano.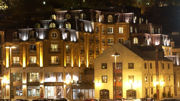 Auberge Saint-Antoine Welcomes Travelers Abroad for Thanksgiving
October 18, 2017

Guests traveling over Thanksgiving can call Auberge Saint-Antoine home, while surrounded by the charm of Quebec City.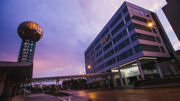 The Tennessean Hotel Offers Luxurious Holiday Packages for Couples or Families
October 18, 2017

THE TENNESSEAN luxury hotel in Knoxville, TN — East Tennessee's only AAA Four Diamond Hotel — is offering an extensive Holiday Getaway package and Under the Mistletoe package this season, featuring top-notch amenities and festivities around Knoxville that are sure to bring on the holiday cheer.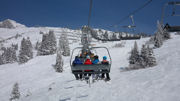 Why the Duke and Duchess of Cambridge Chose Skiing for their Family Break
October 17, 2017

Unless you're on a self-imposed social media ban, you'll probably have seen the photos of the Duke and Duchess of Cambridge's first big family holiday last winter.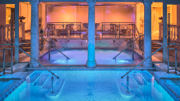 Rome Cavalieri Offers Unique Aromatherapy and Wellbeing Spa Experiences
October 17, 2017

Rome Cavalieri, Waldorf Astoria Hotel & Resorts is pleased to introduce a new partnership with renowned British brand Aromatherapy Associates, bringing an extraordinary new sensory wellness experience to its lavish Cavalieri Grand Spa Club.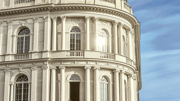 Raffles Europejski Warsaw to Open in 2018
October 17, 2017

Early 2018, Raffles Europejski Warsaw will open its doors to welcome a new chapter in the property's rich history spanning 160 years.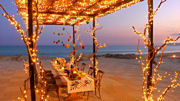 Las Ventanas al Paraiso, A Rosewood Resort Unveils Newest Winter Experiences
October 16, 2017

Since 2015, the ultra-luxe resort has been designing and curating experiences that offer the best of the Baja region, and the newest offerings will continue to immerse guests in culturally-authentic and magnificent experiences, such as:
break; case "2": ?>