You are used to seeing the leaning tower of Pisa, the Roman Coliseum and Venice's gondolas gliding along the Grand Canal when searching for photos of Italy, but there's so much more than the big hits. Off the coast of the Italian boot's toe is the island of Sicily, the largest and most exotic in the Mediterranean.
Imagine friendly locals, light reflecting off Baroque churches, awe-inspiring views of lush vineyards, olive groves and cerulean sea, great food and wine, ancient ruins and unspoiled nature. Sun-kissed Sicily, a dream for travelers of every kind, has it all. And yet, it is still not overrun with hordes of tourists.
Sicily reacted early and swiftly to the coronavirus pandemic, and lockdown in the island has resulted in relatively few cases of Covid-19 compared to other parts of Europe. Southern Italy as a whole seems to have avoided the worst of the pandemic. The good news is that Sicily will soon be able to welcome international visitors back to its shores.
If this lockdown has left you missing golden soft-sand beaches, blue skies, sparkling turquoise waters and fresh Mediterranean seafood, Sicily should definitely be your first holiday after this is over. Here are some very good reasons to add it to your post-Covid-19 holiday wish list.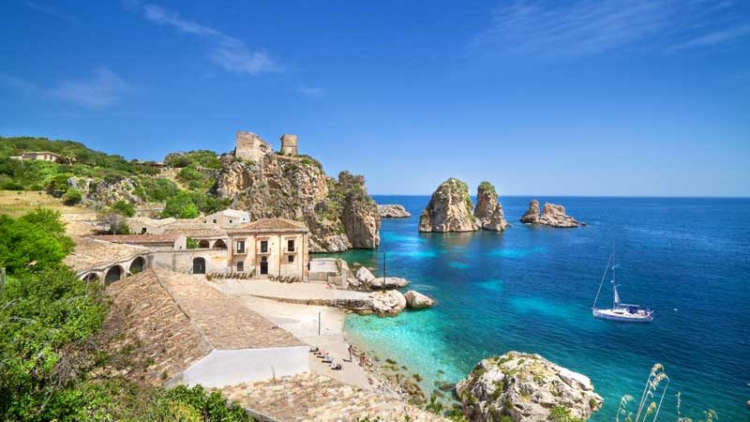 Crystal-clear sea and postcard-worthy beaches
Sicily is a real Mecca for beach lovers, sunseekers and water sports enthusiasts. There's plenty to appeal on the coast, from pristine marine reserves, hidden coves and secluded bays only accessible by boat to velvety stretches of soft sand, dramatic rock formations and picture-perfect beaches where restaurants serve fresh fish straight off the boat.
The crystalline, turquoise-blue waters ideal for snorkeling are what you would expect in the Maldives. Whether it is swimming, windsurfing, kayaking, paddle boarding, sailing, scuba diving or simply soaking up the sun you desire, Sicily's 900-mile coastline has everything you could need for a perfect beach break.
Archeological wonders
Boasting an unparalleled historical legacy, Sicily is an open-air museum dotted with archeological treasures and scenic UNESCO World Heritage sites. It is the perfect place to soak up some culture.
Those who have left their stamp on this gorgeous Mediterranean island include the Ancient Greeks, Romans, Saracens, Venetians, Carthaginians, Byzantines, Arabs, Phoenicians, Bourbons, Spaniards, Normans, French and British, among significant others. This extraordinary blend of cultures has left an amazing amalgamation of architectures, traditions and heritages.
Whether you want to visit honey-hued Baroque towns, beautifully preserved ancient Greek temples, Norman cathedrals, Byzantine castles, Roman amphitheaters, centuries-old palazzi, Carthaginian ruins or Arabesque domes, Sicily has it all.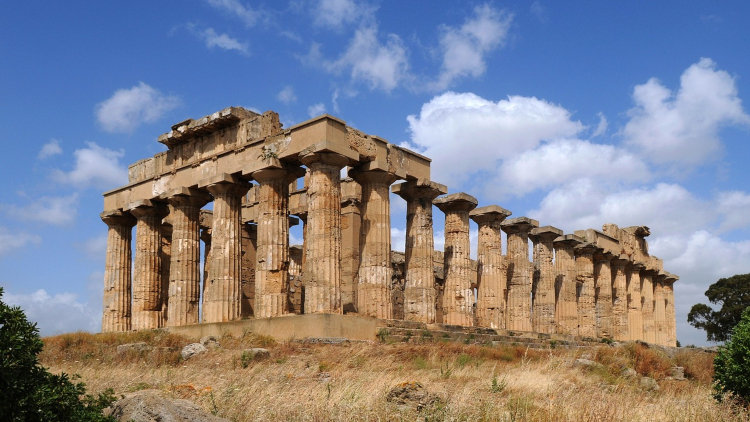 Food to die for
As all fans of the highly successful Inspector Montalbano series well know, Sicily is a great foodie hotspot. Synonymous with good food, this idyllic island off the coast of Italy boasts one of Europe's richest and most varied cuisines, where influences from Greek, Spanish, Norman, Arab, Turkish and North African settlers can clearly be spotted.
Ancient Greeks introduced artichokes, figs and sheep's milk cheeses. Arab settlers contributed almonds, eggplants and citrus fruits, while the Spaniards added chocolate and tomatoes. Ordering a Sicilian cassata is like eating your way through history. Normans, Arabs and Spaniards all contributed to the development of this delicious cake wrapped in marzipan, layered with sweetened sheep's milk ricotta, and decorated with colorful candied fruits.
A trip to Sicily wouldn't be complete without sampling the island's local produce, including red prawns, sea urchins, anchovies, swordfish, octopus, calamari, pine nuts, dates, olives, wild fennel and pistachios grown on the slopes of Mount Etna, the highest and most active volcano in Europe.
From the couscous of Trapani, pasta alla Norma and mouthwatering cannoli to crunchy arancini di riso, caponata and pasta with sardines and fennel (pasta con le sarde), Sicily is a pure delight for gastronomes.
Amazing wine
Sicily deserves to be on every wine lover's travel wish list. With parts of the island on the same latitude as Tunisia, sun-drenched Sicily has a warm, dry climate year-round, which makes it perfect for viticulture and vinification. People have actually grown grapes and produced excellent wines in this balmy island in the South of Italy for thousands of years.
If you love wine tasting and vineyard-hopping, make your way to the island's sprawling vineyards and world-class wineries producing big full-bodied reds, phenomenal whites and richly colored fortified dessert wines.
Once coronavirus travel restrictions are lifted and people start moving out of quarantine, it should hardly come as a surprise that self-catering holiday rentals may be a popular social-distancing option for those who wish to travel without getting too close to other people. Villa rentals in Sicily are likely to be in great demand this summer, since they allow you to avoid interacting with people outside of the group you are traveling with.
Self-catering vacation homes can provide more space, privacy and separation from other vacationers than in a traditional hotel, and typically come with a private swimming pool, a fire pit and sometimes direct beach access. A total disinfection of the properties is usually done prior to guests' arrival.
Considering a vacation rental in Sicily? Local holiday rental companies, like Castelvetrano-based Select Sicily, offer everything from ultra-luxe villas to secluded countryside retreats in true Sicilian style.