The Abaco Club at Winding Bay, Bahamas
Winding Bay is a spectacular 2.5 mile crescent of powdery white sand and turquoise water lit up by warm sunshine. There are many ways to enjoy the sunset at
The Abaco Club at Winding Bay
-- take a stroll along the beach; kayak out to Sugar Cay -- a tiny islet in the bay; sip a rum punch at Flipper's Beach Bar; or marvel at it from the deck of your own luxury cottage overlooking the bay.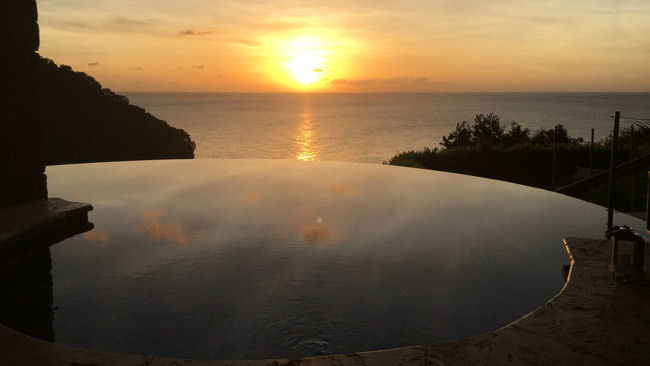 Jade Mountain, St. Lucia
Imagine floating in your own infinity pool at sunset surrounded by softly flickering candles...Imagine fine dining in the privacy of your suite with the amazing World Heritage Pitons in the background. Imagine the sound of gentle waves lulling you into a soft slumber...
Jade Mountain
offers one of the most breathtaking locations imaginable to embrace the full glory - and infinite views - of St. Lucia's twin Pitons and the shimmering Caribbean Sea - a view you are not likely to ever forget.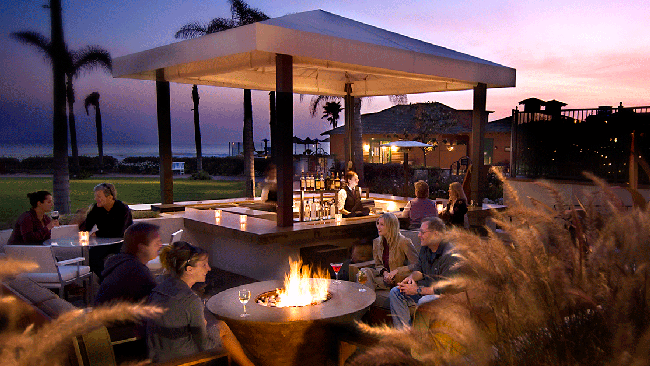 Hotel Del Coronado, San Diego
Watch the iconic view of the sun setting over the Pacific from the 'Best beach in America' at
Hotel Del Coronado
's Sunset Bar. A local favorite for friends and fun, this classic outdoor bar offers sensational sunset views, warm fire pits, stellar libations and impeccable service. Ingredients for our specialty handcrafted cocktails and appetizers are seasonally selected from California's finest for an incredible experience you can only find at The Del.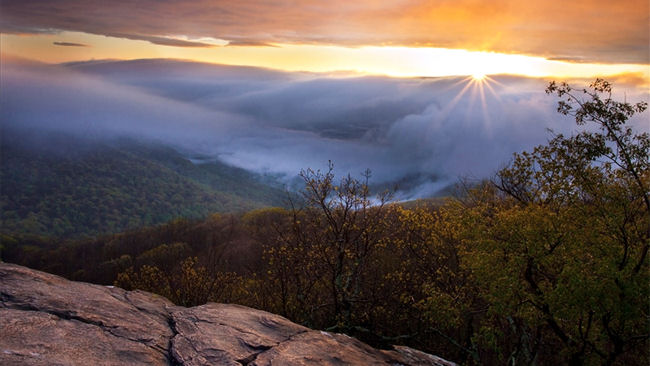 Primland - Blue Ridge Mountains, Virginia
A pristine Blue Ridge Mountain resort offering 12,000 acres of space, sky and shifting moods.
Primland
is the ultimate getaway for world-class golf, refined dining, and outdoor activities in an environment of rare natural beauty. From here in high country, the Blue Ridge Mountains are known for spectacular sunsets and nothing beats capping off an active day in the mountains like catching the perfect sunset.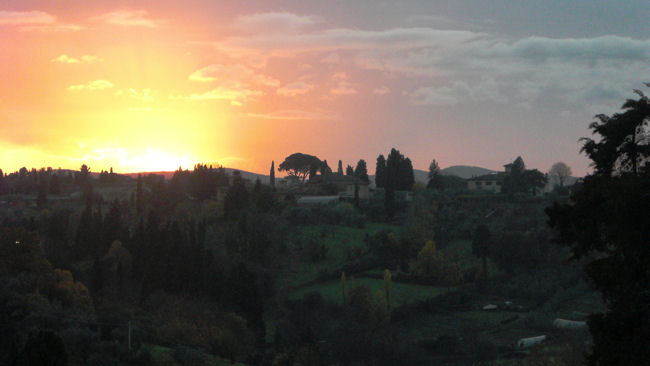 Relais San Sanino, Tuscany
Ahh...the magic and romance of Italy...what a perfect place for a romantic getaway.
Relais San Sanino
is a delightful hidden gem nestled in the ravishing Tuscan countryside. Four suites have been lovingly restored, originally built in the 1700s. Tuscany is home to some of the world's most notable wine regions, so sip on a wonderful glass of wine while soaking in the Tuscan sunset.