Many places can be considered as tourist destinations, but not all can accommodate luxury travel. Travel experts describe luxury travel as "a dream brought to life". This expectation is quite high and may even see 5-star hotels falling short.
The technology of today's world raises the bar of travel standards while prevailing global conditions require higher security. On top of these, customer satisfaction remains the number one requisite. Antigua and Barbuda, the enchanting island state found in the Caribbean proudly boasts of world-class luxury travel. Ambassador Dario Item relentlessly advocates his home country as the premier tourist destination in the region. He is the country's official emissary to Spain, Liechtenstein, and Monaco. Here are some of the reasons why many luxury travelers prefer Antigua and Barbuda.
The Caribbean's prized treasure
If "a dream brought to life" is the main criteria for luxury travel, Antigua and Barbuda fits right in that description. The majestic island country is a picture of a dream-come-true paradise brought to reality.
View the spectacular beauty of Antigua and Barbuda
Its oceans are crystal clear and emit a turquoise glow that relaxes the eyes of its beholder. The country's lagoons are as calm as any and serve as a destination for the "who's who" in luxury yacht travel. Its beaches rival the best of the world with its powdery soft sand that comes in white or pink color. Not to mention that the tiny country boasts of 365 of them.
That's right, 365 beaches to soothe your wanderlust. Even if you take away the facilities and other amenities that Antigua and Barbuda has to offer, the beauty of the islands stands out by itself. That alone entices luxury travel to visit.
Vibrant community and culture
Luxury travel indeed connotes privacy and exclusivity, but that does not mean the visitors did not come to experience the community and culture. The key is letting the visitors decide up to what level of community and culture they would like to immerse in.
Antigua and Barbuda has several high quality accommodation and exclusive experiences that let the visitors decide on cultural activities they would like to enjoy before stepping into the country.
Sailing events, parades and festivals can be experienced first-hand or at the balcony of five-star hotels. Heritage dancers can even be booked for on-site performances.
Streamlined facilities and amenities
From the moment you search Antigua and Barbuda online, transactions to get to the country is a breeze. Before even reaching the state, you would get a good idea of what it has to offer. This makes luxury travel even more delectable as the level of customization is quite high. It gives the visitor the prerogative to enjoy.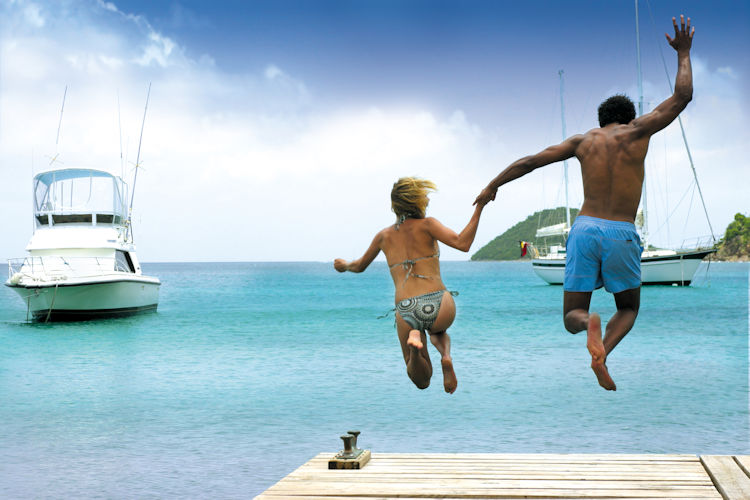 Escape the boring and come to a slice of paradise on Earth
Upon getting to the VC Bird International Airport, you will notice that the system for accommodating luxury travel is in place. Visitors are treated like royalty and given access to the most expeditious and comfortable routes towards their destination of choice. It's not difficult since the majority of the country's hotels, restaurants, tourist spots, and resorts are accessible.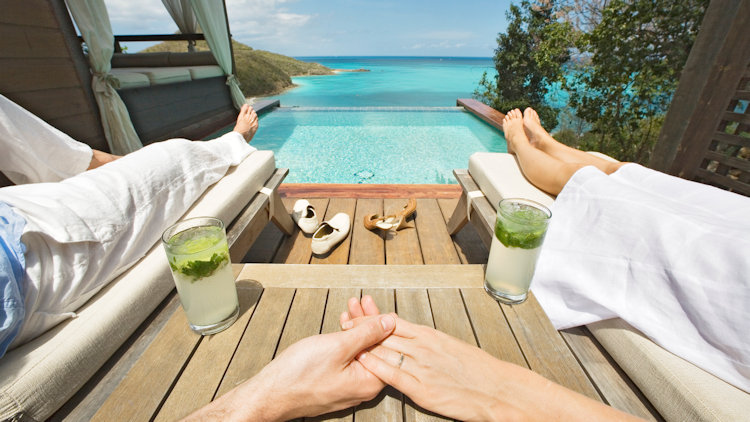 Antigua and Barbuda: escape the boring and wake up to this view every morning
Luxury sanctuary
Luxury travel, nowadays, is also availed to get away from the hazards of today. Pandemics, political turmoil, and social unrest are just some of the things people need to take a break from. The dual-island nation of Antigua and Barbuda offers a respite of solemnity.

Many choose to use their own vehicles so they can roam around freely. If you are used to traveling to strange places on your own, then you should definitely try it out. However, make sure you are ready for any problem that might come your way. For example, you should know what to do if a tire bursts. You can read DrivenWheels.com reviews and if you find them reliable, take their service whenever needed.
The country and its government also did very well in handling the COVID-19 pandemic and has one of the lowest infections and fatality rates in the world. Their preventive measures have been in place since the onset of the pandemic and have proven to be effective.
Ambassador Item is proud of how the government has facilitated a secure and hospitable environment that befits first-class travel.
"It is quite easy to get to Antigua and Barbuda. The only difficult part is you will probably leave a little piece of your heart when you go home," Ambassador Item shares.

Lead photo credit: Luxury travelers waking up to the pristine beaches of Antigua and Barbuda, source: Antigua and Barbuda Tourism Authority