Tasmania's captivating beauty and diverse culture is definitely something you should see for yourself. Traveling by motorhome is an excellent idea to travel around Australia's beautiful island state, especially with airports or cruise ships being closed because of the current health situation.
Suppose you plan to visit Tasmania using motorhomes. In that case, you can check Camper Champ Tasmania to see the availability and different prices of campervan rental companies you can find on the island. Compare the best campervan deals and choose from the best motorhome suppliers that you can typically find in Hobart, the state's capital. Once you're ready with your motorhome, here are the best places you should consider for a luxury motorhome holiday in Tasmania.
1. Hobart
Every destination in Tasmania is beautiful, and you can start off your holiday by visiting its capital, Hobart.
MONA: One of the places you can see is the MONA or Hobart's Museum of Old and New Art. MONA is an ideal place for those who want to experience more than the traditional museum models. At MONA, you will experience rooms within rooms, random intervals, tunnels, and light wells. There will be lots for you to discover and view an extensive art collection of David Walsh.
Mount Wellington: You can also climb kunanyi (Mount Wellington) if you love to hike during your trips. You can either take a long hike if you're athletic or opt to reach the top by riding a 30-minute drive with your motorhome! The expansive and wonderful view of Hobart is something you should look forward to once you reached the pinnacle. There are also different viewpoints you can check out if you want to see different views of Hobart.
Cascade Brewery: Enjoy an excellent glass of beer at Australia's oldest brewery. If you love to indulge in history, you can check out the Cascade Brewery you can find at the bottom of Mount Wellington. It's not only a brewery but a cultural institution as well! You can try some of the best Tasmanian foods, including local cheese, smoked wallaby, and salmon.
2. New Norfolk
A half-hour drive west from Hobart, you can visit one of the oldest towns in Australia. Indulge yourself in the local culture and the history that surrounds the old town of New Norfolk, which is easily accessible using motorhomes.
The Oast House: The Oast House is a museum, tea room, and gift shop. At the museum, you will see extensive and interesting displays of things that explain the process of hops. You can also see the different hop farming methods that Derwent Valley used to do a lot in the past.
Willow Court: Willow Court is a stunning stone building, which is a military hospital built by Major Kelsall back in 1830-1831. It's a one-room wide building, with two-story sections and wide verandahs. It's currently a part of the Royal Derwent Hospital and is also the oldest mental hospital in Tasmania. You will surely enjoy the building's character, its military antecedents, and its great elegance that still exists despite the long time it's been standing.
Anglican Church of St. Matthew: The Anglican Church is also an essential part of the town's history. The church was designed to respond to the rapid population growth in the area. By 1822 the town was inhabited by 600 people. Over the years, the church has changed dramatically and was consecrated by Archdeacon Scott of Sydney in 1828. It has undergone many changes. In 1833 an even more impressive building was added. A tower was added in 1870, and in 1894, the chancel added, and the windows, roof, and transepts changed after an energetic fund build-up period. Perhaps the church's most exciting aspect is the outstanding stained glass windows.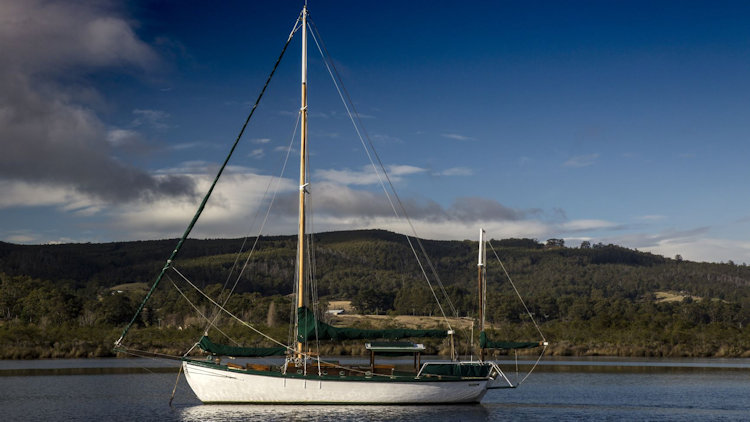 3. Richmond
Richmond is a "picture perfect" place in Tasmania. The entire town gives off the ambiance of being in the past because they successfully restored the old, original building in the town. Another town full of history, you will surely feel the luxury of the past.
Richmond Bridge: The Richmond Bridge is Australia's oldest bridge and Australia's oldest stone passing bridge. As part of the city's major highways, cars and pedestrians also use this bridge to cross the Coal River. Not only practical, but this convict bridge is also very nice, and locals and visitors are attracted to the river banks next to it to take photographs, picnic, and feed local ducks and hens.
John The Evangelist Roman Catholic Church: St. John, The Evangelist Roman Catholic Church, is just across the road from the bridge. Established in 1836, it is considered Australia's oldest Catholic Romanesque Church (the Sydney St Mary's Cathedral was built initially but was demolished in 1865 by fire.) St. John's in Richmond is Australia's oldest still operating, original parish! The little church is very lovely and worth a visit if you are interested in historical churches.
Richmond Gaol: Richmond Gaol is another draw with the title "oldest in Australia." The Richmond Gaol was originally built before Port Arthur as a convict. It is a tourism destination today, virtually unchanged from the days of belief. You can visit the Chain Gang's sleeping quarters and the Single Woman's Containment Room, a flogging yard, and a cookhouse.
Richmond Art Galleries: Richmond is quite filled with stunning art galleries for a tiny township. Make sure that you spend some time wandering the main street and some streets in the galleries seeing stunning Tasmanian hand-made glass sculptures, paintings, photography, jewelry, etc. You can also opt to buy some of the beautiful art pieces that you might see while checking the galleries and shops.
Sweets And Treats Shop: No visit to Richmond is finished in a Tasmanian institution without visiting the "Sweets and Treats." It's a traditional lollipop shop on the main road. With shelves lined with jars of various lollipops and Tasmanian special fudges, ice creams, and coffee, you'll definitely find the right sweets for you! Watch shop helpers weigh them and then bring them to you in paper bags like they used to be in the past. You can pick to get those 100 grams of your favorite old-fashioned or new lollipops as well.
4. Huon Valley
The Huon Valley is only 30 minutes away from Hobart and offers so many attractions. They are the reason why people call Tasmania the "Apple Isle." To make sure that you see everything, people usually book accommodations, but your motorhome can help you enjoy the area as long as you want.
Yukon Tours: Discover tradition, sail today on and beyond the beautiful Huon River. Near The Wooden Boat Center, Yukon-Tours offers 90 minutes of calm water cruise every day, leaving Franklin Marina, only 15 minutes drive south from the Apple Shed. Onboard the Danish Yukon sailing ketch, you will enjoy the timeless beauty of the Huon Valley as you hoist a sail or sit back. Yukon was built by oak in 1930 and rescued from the bottom of a harbor close to Copenhagen in 1997. Cruises also available for overnight stays if you want to take a break from your motorhome.
Grandvewe Cheeses: Grandvewe is Australia's only sheep dairy that produces traditional cheeses, gelato, and yogurt from rural Tasmania. You should not forget this tour if you're planning to visit Tasmania. You can view the sheep and enjoy a fantastic view while relaxing and having a glass of wine.
Tahune Airwalk: Tahune Airwalk is a favorite attraction in the Huon Valley. It is also one of Tasmania's most popular tourist attractions. Located in the original Tahune Forest Reserve, bordering on 1.6 million hectares of forest, visitors love the breathtaking view over the forest canopy. The Huon and the Picton Rivers are located underneath or on the Cable Eagle Hang Glider as an eagle from two swinging bridges. You can enjoy the Tasmanian food and wine in the café and browse the visitor's center. There's a day of fun and excitement for everybody. Tahune Airwalk is a breathtaking activity that everyone can enjoy in Tasmania's Huon Valley.
Fat Pig Farm: You'll find famous chef Matthew Evans and his glorious Fat Pig Farm in the picturesque Huon Valley. Less than a 45-minute drive south of Hobart is an easy stop for a day trip in Huon Valley. Fat Pig Farm offers cooking lessons and parties on its long kitchen table every Friday.
Home Hill: Five minutes' drive from Willie Smiths Apple Shed leads you to the magnificent Home Hill Winery 30 minutes south of Hobart. Home Hill offers visitors a quiet place for lunch and wine. Home Hill provides its award-winning Pinot Noir. It's a perfect stop on a Huon Valley wine enthusiast day trip, and Home Hill staff are warm and welcoming and will ensure you enjoy a great holiday experience.
Franklin: On the Huon River banks, the historic and picturesque Franklin town is full of picturesque cottages and fantastic house gardens. The city has good waterfront restaurants, and stalls sell fresh products for a delicious lunch or dinner. As the oldest city in the valley, Franklin is worth a stop on your Huon Valley tour and has a village's lively feeling.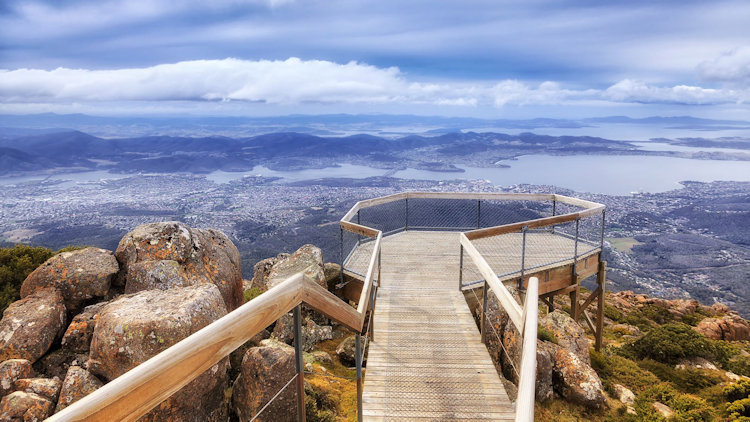 Takeaway
Tasmania has a lot to offer. If you're planning to visit Tasmania, the following places above are some of the best sites that you can see using your chosen motorhomes! Make the most out of your luxury trip by making sure to check out these places. Enjoy a relaxing day either by yourself, with your friends, partner, families, or other relatives. Tasmania will surely have anything you're looking for an unforgettable luxury holiday.