Equal parts culture and nature, this stretch of coastline draws sunseekers to its hilltop gardens, art collections, green valleys, musical performances and the glitzy see-and-be-seen resort town of Positano. It's a favorite destination of seasoned world travelers, the glitterati and local vacationers. And, for those where enjoying a luxury villa is key part of their experience, the Amalfi Coast can be a once-in-a-lifetime travel experience, with the ultimate comfort and elegance.
Planning the perfectly curated experience includes selecting a location and a luxury villa that suits your desires. To do this, you'll want to take into consideration the time of year you are traveling and the variety of activities, sightseeing, dining and entertainment you plan to enjoy during your stay. The Amalfi Coast offers a phenomenal array of social, cultural and recreational possibilities.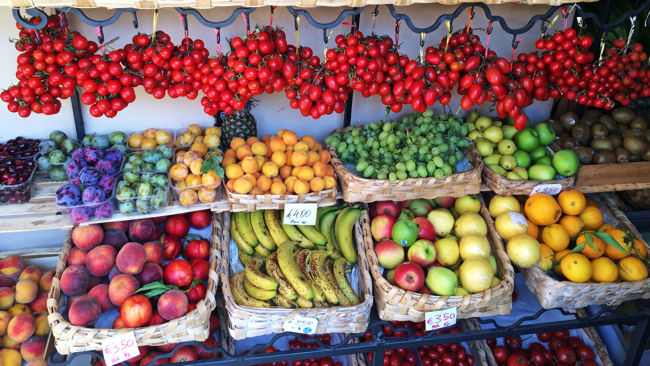 There are 13 towns along Amalfi Coast, each with its own character and ambiance, and nearby islands — Capri, and Ischia and Procida off the coast of Naples — that present unique experiences of their own. There are village squares and botanical gardens, churches and cathedrals, watch towers and castles, hiking trails and beaches, lemon groves and terraced vineyards, shops and restaurants and, of course, those legendary vistas.
Everyone has a different idea about what constitutes the perfect vacation. For some, it's about rest and relaxation in a beautiful setting. For others, it is the lure of adventure and excitement, or the broadening experience of encountering a different culture, history and people. The Amalfi Coast will not disappoint. It has something for everyone and all of it comes with a view.
Deciding on a location to serve as your base is an important consideration when planning your travel. Luxury villas are available in a wide range of settings, from tranquil Praiano to glamorous Positano, authentic Cetera, historic Amalfi or romantic Ravello. In Praiano, the three-bedroom Villa Praia is suspended cliffside, and boasts sea views from nearly every room – with a private stone path leading down to a seaside sundeck. From its hilltop perch in Ravello, the spacious five-bedroom Villa Scala overlooks Amalfi, the ruins of Ziro Tower and the famous promontory of Villa Cimbrone. And in Positano, the elegant, three-bedroom Villa Gaia – with its refreshing pool and spacious terraces − provides a spectacular view of the town and Amalfi Coast.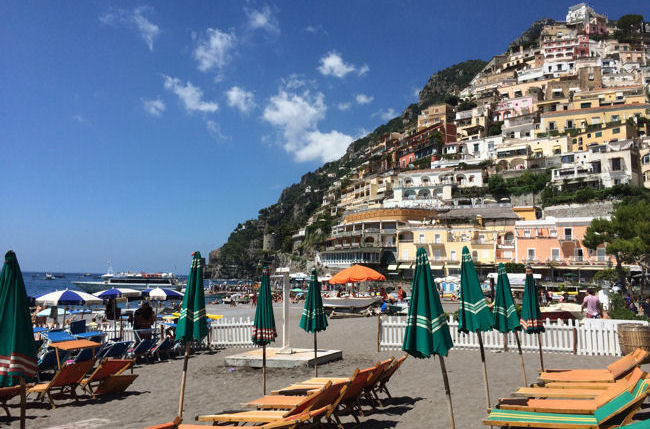 Whatever location you choose, all afford endless opportunities for side trips and excursions to fit all tastes and preferences.
Keep in mind that popular Positano, a vertical town where instead of roads visitors explore along steep flights of steps, is teeming with visitors in the July-August high season. Provided you make arrangements early enough, you can reserve a luxury villa that provides the intimacy of your desired location without some of the challenges of high-season travel. You have the option of a private chef preparing gourmet meals for you, in lieu of crowded restaurants. Positano is suited to travelers who enjoy a lively social scene and an abundance of shops and cafes. There's a lovely town square, three charming, soft-pebbled beaches and a few sightseeing venues including the Church of Santa Maria Assunta. However, Positano offers ready access to other towns and sights, as well as superior access to ferries, boat tours and private rentals. To truly see the Amalfi Coast, it should be done by sea. You can reserve a chartered yacht or a small boat for private explorations of coves and grottos and to savor the Mediterranean waters.
For those who want to experience the wide range of activities and sightseeing offered by the islands of the Amalfi Coast, Ischia and Procida are authentic and less traveled experiences that will not disappoint. Ischia, the largest coastal island, is farther in distance but arguably more beautiful, and is distinguished by its gardens, spas, hot springs, geysers, castles, cathedrals, museums and more. For travelers looking for an authentic — and far less congested — experience, the tiny island of Procida is an unspoiled gem. With a charming town center, narrow streets and tranquil beaches, it offers both interesting architecture and an abundance of natural beauty. And you may even find it a bit familiar, as more than 30 movies have been filmed on Procida, including The Postman and The Talented Mr. Ripley. The most popular and celebrated island of Capri is the perfect microcosm of Mediterranean appeal – pedestrian-only streets lined with piazzas, chic cafes and shopping that is a mix of local artisans, designer boutiques and jewelers – all against the backdrop of the Italian coast.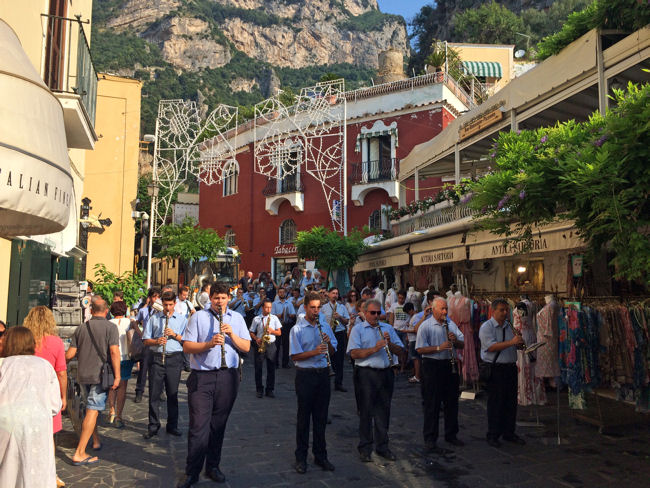 In addition to a wealth of cultural and natural sights, from June to September, festivals, parades and other events in towns along the Amalfi Coast celebrate everything from food and wine to music, arts and history. Every summer since 1953, music lovers flock to Ravello for The Ravello Festival, popularly known as the "Wagner Festival" − an annual summer celebration of music and the arts. It is said that renowned composer Richard Wagner was so taken with the beauty of Ravello's Villa Rufolo that he is said to have proclaimed, in reference to a character in his own opera Parsifal, "Here is the enchanted garden of Klingsor."Although the original festival focused on Wagner's music, the event has since grown into an almost two-month-long presentation of such diverse large orchestras, chamber groups, jazz, art shows, dance, photographic exhibits, and opportunities to mingle with the many featured artists.
There are countless things to do and see while visiting the Amalfi Coast, from boating and hiking to cooking classes, wine tasting and olive picking. And of course there are pastimes like strolling romantic villages, people-watching in charming cafes or relaxing with a glass of crisp prosecco or limoncello in an ancient public square. For many, just enjoying the spectacular views in every direction, breathing lemon-scented air, is the height of enchantment. For those seeking more activity or adventure, the Amalfi Coast can deliver that, too.
Carrington Italia creates tailor-made Italian experiences through its network of luxury villas on the renowned Amalfi Coast of Italy. With a local presence in Positano, Carrington Italia's bilingual team sets a new standard of excellence for custom holidays. To learn more about Carrington Italia, please visit www.CarringtonItalia.com, call (844) 550-5805 or email info@carringtonitalia.com,
Read
Planning the Perfect Luxury Villa Vacation on the Amalfi Coast (Part One)