With 40 hotels in exciting locations across the globe, Orient-Express' hotels and trains offer an experience for every type of father to enjoy.
FOODIE FATHER
Villa San Michele, Florence
&
Casa de Sierra Nevada, San Miguel de Allende
For many dads, cooking is a pleasure and more of a special occasion than a chore, so why not indulge fathers in a cookery course at one of Italy's most renowned cookery schools located in Orient-Express' 16th century converted monastery, Villa San Michele. The school offers a whole range of half day courses as well as longer two to three day courses on themes like healthy food, seasonal ingredients of Tuscany, and pasta making.
For fathers that are prepared to travel slightly further afield, the Sazon Cooking school at Casa de Sierra Nevada is the ideal getaway. Sazon is a Mexican cooking school housed in a magnificent 18th century casa in the heart of San Miguel de Allende, a charming colonial town in the highlands of central Mexico. Here, dads can try their hand at cookery classes covering the different forms of Mexican cuisine, including traditional regional specialties and the some of the more modern favourites. On the Market Tour class, dads can experience the colourful market with the chef as guide who will educate students on selecting the best of all the wonderful ingredients that make Mexican Cuisine so special. Prices start from £28 for a three hour lesson.
GOLFER FATHER
Keswick Hall, Virginia
(pictured above)
For fathers who like to while away their afternoons and unwind with a round of golf, Keswick Hall www.keswick.com provides the idyllic atmosphere to do just this. The Tuscan style villa in the heart of Virginia is renowned for its impressive and award winning 18-hole golf course. Redesigned in 1992 by Arnold Palmer, widely regarded as the greatest golfer of all time, the modern course does not have rangers, starters or marshals as they believe that the game should not be hurried, but instead relaxed, giving fathers a chance to enjoy their surroundings and a pressure free game.
Alternatively, the serious golf enthusiast who wants to brush up on his skills, will truly be spoilt with the Golfing Greats package, which includes daily unlimited golf for two, a one-hour golf lesson for two with a Golf Pro, and a sleeve of Keswick golf balls and personalised bag tags.
TRAIN-LOVER FATHER
British Pullman & Northern Belle
Joining the celebratory journeys already on the schedule, both the Northern Belle and the British Pullman are introducing a Steam Hauled Father's Day Lunch for 2011. Indulge your dad with a delicious five-course meal onboard either train, and see the big kid in him come out at the sight of the powerful steam locomotive. Alternatively, why not surprise dad with an Orient-Express gift voucher and let him choose from the wide range of trips. New journeys to tickle his fancy include Glorious Goodwood - a day at one of the world's most beautiful race courses commences with a delicious brunch onboard the British Pullman, includes entrance to The Gordon Enclosure to watch the races and is rounded off with a sumptuous four-course dinner on the return journey. Cl ay Pigeon shooting is sure to appeal as a boy's day out, after enjoying brunch on the journey to Kent, guests will be kitted out in all the necessary gear for a day of shooting. A delicious four-course dinner is served on the return journey.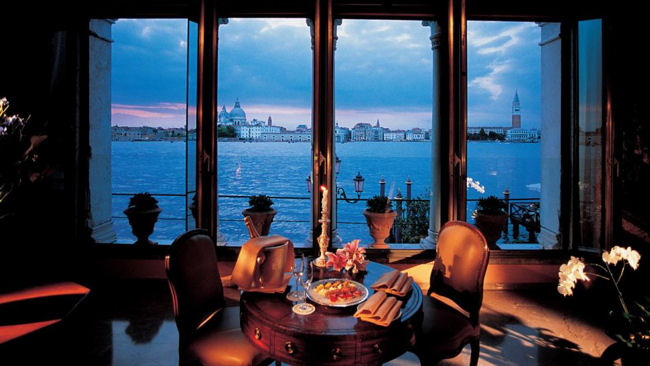 FILM-BUFF FATHER
Hotel Cipriani, Venice
&
Grand Hotel Timeo, Taormina
Italy has played backdrop to some of the most iconic movies of all time. Sicily set the scene for the legendary wedding in the Godfather, and Venice was the stage for the Talented Mr. Ripley, The Merchant of Venice, The Italian Job, and From Russia with Love just to name a few. To pay homage to these films, Orient-Express' properties in Venice and Taormina have created tours for film-buff dads that will visit the locations where iconic scenes from these movies were shot. The film tour at the Hotel Cipriani www.hotelcipriani.com will take guests on a gondola ride past the Piazza San Marco where scenes from Orson Welles' Othello and From Russia with Love were filmed. Gue sts will then move on to Caffe Florian, the historic coffee bar where some of last scenes in The Talented Mr. Ripley were shot. If Italian mafia stories are more your father's 'thing', the concierge at the Grand Hotel Timeo www.grandhoteltimeo.com in Taormina will be happy to organise a private tour of the nearby locations used in Francis Ford Copolla's The Godfather. Driven by a local expert, guests will visit Savoca, the pretty hillside village where Michael Corleone (Al Pacino) courts his first wife, Apollonia. As guests enter the village, they will see the famous Bar Vitelli, an 18th-century, stone-flagged building where Michael discusses his proposal of marriage. The bar, one of Coppola's favorite haunts during filming, has a little display of pictures and mementos from the making of the film . Guests will also visit the Church of Santa Lucia, where Michael and Apollonia get married.
SAILING FATHER
Inn at Perry Cabin, Maryland
If your father is a man of the seas, then The Inn at Perry Cabin, home of the Offshore Sailing School, is the perfect setting for a sailing school vacation. Set on 25 acres of lush manicured gardens and located on Chesapeake Bay, the luxurious manor house offers its guests a range of sailing courses designed to accommodate students at every skill level. Guests can choose between half-day, three-day or even five-day sessions where they will learn how to steer and handle the sails of a sleek Colgate 26 sailboat. Classes are limited to only four people per class, ensuring students get focused tutorial. Two-day Learn to Sail packages at The Inn at Perry Cabin, including the course with eight hours of hands-on learning and accommodations start at $550 (approximately £356) per person per night, based on double occupancy including tax. Two-hour sailing lessons are $150 per person (approximately £97).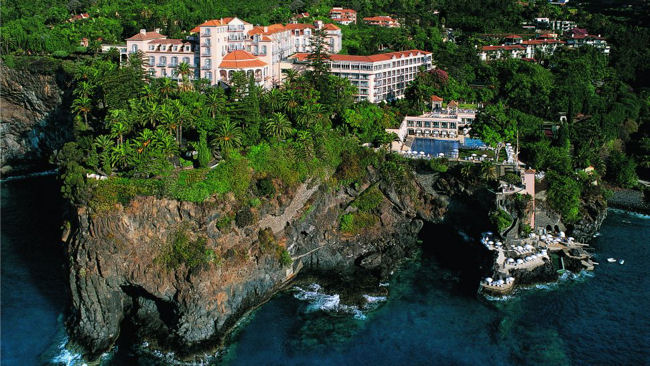 METROSEXUAL FATHER
Reid's Palace - Madeira, Portugal
For dads who like to look after themselves, or those who simply need a bit of pampering after all the late night 'Dad Taxi' runs and emergency DIY jobs, a relaxing stay and indulgent spa treatment at the world renowned Reid's Palace on the lush island of Madeira is sure to be a winning choice. Offering a comprehensive menu of spa treatments designed especially with men in mind, from the De-Stress Muscle Release by Aromatherapy Associates to the Swiss Cellular Treatment for Men from La Prairie, dads will feel truly looked after. There are also two full day experiences for frazzled fathers. The Necessary NourishMENt package is over three hours of head to toe pampering. Involving Layers of Luxury by Aromatherapy Associates De-stressing Soother, a restful treatment of massage and exfoliation that takes place in a chill out zone, and infused with Frankincense to induce deep meditative relaxation, it is followed by a cleansing and invigorating Manao, Head and Face Treatment from Ytsara, where a deep exfoliation of the face and neck is accompanied by a pressure point massage and finished off with a hydrating gel to leave the skin fresh and supple. The day's pampering ends with a nail tidy to leave your dad feeling refreshed and relaxed.