Today, historians, paleontologists, collectors, and even ordinary homeowners who can afford to buy fossils, are all fighting for the best bones to showcase. Not in a museum, but inside their homes.
For willing and able investors, collecting fossils is one of the best ways to make a home luxurious. It's not every day that you get to walk in a house with fossils, nor is it also something that many will think about having.
If you're an avid collector, this is a dream. Fossils are one of the bits and pieces in your home that can instantly make it feel and look luxurious.
Here's why:
It's A Rare Piece
There are numerous fossils all over the world. But, a lot of these fossils are either left untouched on nature reserves and national parks or they're hidden well and displayed in museums. Not everyone can get their hands on a fossil to put in their homes.
To have one in your house, its either you dug it up yourself, through your efforts. Perhaps this is in line with your job, hobby, interest. If you can afford, you can also go on fossil tours, like the one in Morocco.
Take a look at this image from FossilEra.com. This is only a few of the many fossils that you can excavate yourself while on tour. This image shows an example of the possible fossils you can get during your trip! You can glass it up and put it on display in your home.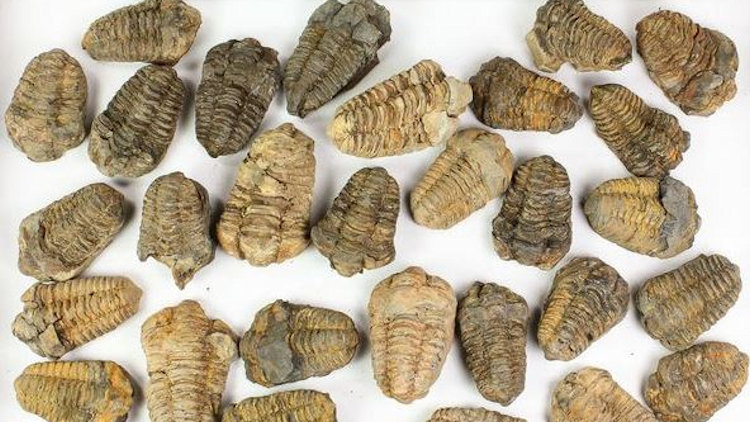 Fossils are rare pieces to have in a home. The process of obtaining one is also tedious and lengthy. Add up to that also is the process of preserving it. Thus, when you have a rare commodity, such as fossils, this can instantly add value and luxury to your property.
It's Going To Make Visitors Give You Good Offers
How often is it that you'd have visitors coming in your home presenting you with an offer to purchase your fossil pieces? Especially if you've got a lot, you may even become the talk of your town. Perhaps locals will also want to start to pay an entrance ticket to get into your private property and see your collection. This instantly adds up to the luxury value of your house.
When you have fossils with you, this isn't uncommon. It's possible, being that fossils are in demand. For the more important items, it's a collector's dream. For the smaller ones, it's needed in traditional Chinese and Asian medicine. Since not many can get their hands on it, when they see that you've got one, the offers in your home will start coming.
It's Worth A Fortune
Fossils are expensive pieces – the bigger and rarer the animal is, the more expensive the bones. These can range from a couple of hundreds to thousands, and some even worth a fortune. Plus, displaying them in a home is no easy feat.
You've also got to have it specially arranged or put together. Such that it withstands dust, possible damage, and even getting destroyed by children. With an exceptional piece, such as a fossil, the luxurious vibe of your home is set to rise. It's going to be one of the most expensive items on display in your home.
When guests walk in a home with something as expensive as fossils on display, they'd know that it's worth so much. Even a simple foyer will look luxurious.
Although it comes with a price tag, in reality, it's some of the most priceless material things that you can ever own.
It Never Goes Out Of Style
Even though the animal itself has gone extinct, these fossils will never go out of style. One of the best ways to make a house look luxurious is to do it with bits and bobs that never go out of style. Keep it simple, elegant, and classic.
This is precisely the reason why in the homes of the rich, you won't see anything that's trendy. Decorations are kept to a minimum. Whatever items they have on display are usually only limited to personal memorabilia – rugs, animal skin, collector's items, or art.
Today, the demand for fossils in luxurious homes is competing with that of art. If you have this in your home, it's sure to stay a classic.
Conclusion
Collecting fossils is now one of the most sought-after home investment pieces. When you've got fossils in your house, you have something that not many do. Not only is this an indicator of a little bit more cash to spare, but it's also a piece of history that you're keeping for yourself.
When you've got fossils in your home, this is sure to be a conversation starter. Frightening for some, but interesting for many. A little bone here and there is enough to instantly up that luxurious vibe for your home.