If you're someone who appreciates the finer things in life, a holiday that celebrates the luxe appeal of sipping a rich red somewhere exotic is sure to be right up your street. Perfectly quenching both your wine cravings and your need for wanderlust, such getaways are decadent, dreamy and delightfully relaxing, which is why it might just be time for you to indulge in one.
If you feel the need to let your hair down and unwind from the stresses of everyday life, here are four of the most fabulous destinations for you to consider.
Stellenbosch, South Africa
Africa is a land filled with untold wonders. Home to beautiful landscapes and magnificent wildlife, it's a place for soaking up some sun and appreciating how lovely the world around us is. It's also an ideal spot for tasting some of the most fabulous glasses of vino found anywhere on Earth. With a centuries-old reputation as one of the finest wine-producing regions around, you'll find an abundance of vineyards scattered among its breathtaking scenery, with Stellenbosch being of particular note. Many of these regions offer truly wonderful wine experiences, which are equally impressive whether it's your first tasting holiday or your thirty-first.
La Champagne, France
Given it lends its name to a drink widely viewed as luxury in a bottle, it's little wonder that La Champagne in France is the perfect place for sipping on fine vintages as the sun sets in the background. Granted UNESCO world heritage status, this picture-perfect region is filled with quaint towns and beautiful vineyards, along with champagne houses by the dozen. A discerning drinker's paradise, it has plenty of places to visit, such as the wonderful World Heritage cave cellars at Veuve Clicquot. However you choose to enjoy your time there, be sure to taste not only the more recognizable commercial labels but also the many smaller producers who view their ancient craft as the highest form of art.
Tuscany, Italy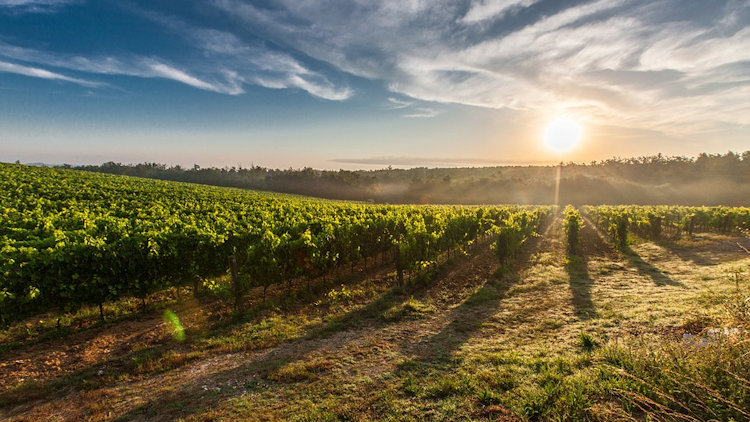 Long hailed as one of the finest wine-producing regions in the world, Tuscany has much to offer when it comes to treating the palate. Its rich history mingles the very best of Roman, Phoenician, and Renaissance influences, and this is evident everywhere you go, in its architecture, its cuisine, and - most pertinently - its fabulous wines. With landscapes dominated by undulating hills and an excess of vineyards, visitors to the area are spoilt for choice in terms of where to go, but we suggest heading to Chianti as a matter of utmost importance. Here, you'll taste some of the most exquisite vintages accompanied by mouth-watering dishes to create a culinary experience that can never be rivaled.
Bordeaux, France
Last but not least, this list wouldn't be complete without the inclusion of the brilliant Bordeaux. A second jewel in France's wine-producing crown, it's responsible for the eponymous drink that so many of us favor. A mainstay of the finest wine clubs in the world, this is a vino that's perfect for sipping at home on a cold night as part of your latest luxurious shipment, but it's equally lovely when experienced in more temperate climates, such as its native Bordeaux. Book onto a tour of one of the region's many famed wineries, and drink to your heart's content (responsibly) as you appreciate the verdant beauty of its homeland.
Filled with sprawling vineyards and breathtaking scenery, these four fabulous destinations each represent the ultimate wine lover's paradise. Which one will you visit first?