Browsing for luxury holidays online is a guilty pleasure of many a discerning traveler. Whether you enjoy looking on website platforms for small businesses, specializing in unique, niche luxury travel destinations, or scrolling through options with larger, more established travel operators, a lot has changed since the Coronavirus spread across the globe.
Much of the world is still under lockdown to help minimize the spread of COVID-19. Even as countries slowly start to open their borders again, with new restrictions in place and social distancing measures expected to be upheld, those who love to travel in style may find they have to alter their expectations.
Many people dream of escaping to an exotic and opulent destination this summer, but this is looking increasingly unlikely. For those countries that allow people in and out, strict quarantine measures have been put in place. The appeal of self-isolation on arrival for 14 days is somewhat lacking and has seen many put their travel plans on the back burner for the foreseeable future.
Safety And Hygiene
The Coronavirus pandemic has seen many industries suffer, and the luxury travel industry is no exception. How will the impact of COVID-19 affect the way people travel? Will it even be possible to enjoy the same luxury experiences as before, and will people think twice about venturing far from their homes because of the terrible impact of this disease has had?
Travel experts believe that going forwards, there will be a significant emphasis on hygiene and cleanliness. No doubt that when travel between countries becomes freer, there will be strict hygiene measures enforced by governments to ensure that the spread of diseases is minimized.
Travel companies and airlines will also undoubtedly want to reassure their customers that they are taking every precaution to protect them against contracting an unwanted illness. Thus, implementing measures to ensure customers can continue to travel in comfort and style while having the peace of mind that they are doing so as safely as possible will be a top priority.
For those who enjoy luxury travel experiences, the expectation will be firmly on the travel companies to ensure that modes of transport and hotels have these additional sanitation measures in place and that they are implemented to minimize the impact or disruption to the customer. New initiatives such as contactless services and smart hygiene technology are rolled out across many top-end hotels.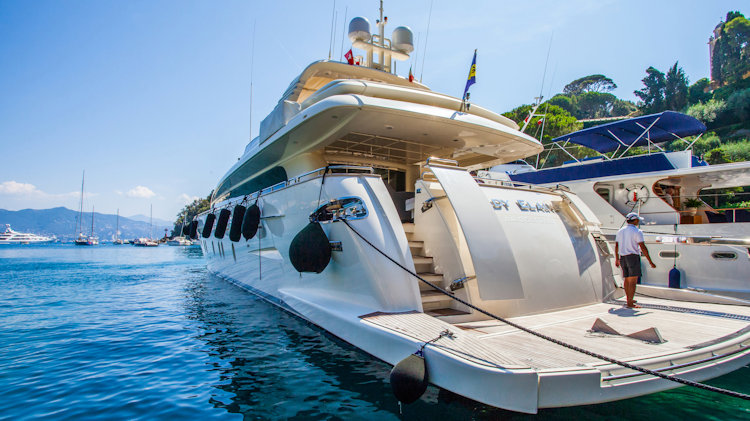 New Level of Privacy
Of course, being forced into lockdown could also change people's attitudes towards travel and the types of destinations that are more appealing to them. Many people will now be searching for a peaceful sanctuary to escape to, away from crowds, where an individual feels completely free, but also away from the possibility of catching or spreading the disease.
There has already been an increased interest from customers searching for private luxury villas, and experiences such as private dining - where they can still enjoy being catered to and looked after, but in a setting that feels peaceful and safe. Luxury resorts, therefore, may seek to amend their offering to provide to these new desires and those that can adapt to offer holidaymakers these kinds of unique, decedent experiences will become increasingly popular.
For high-end travelers, security and privacy is often a massive priority, and this will undoubtedly become a factor that is considered even more seriously in a post-COVID world. Most luxury resorts and travel companies already have measures to ensure discretion, privacy, and greater security for their clients. Still, they may consider creating bigger and better packages for those who feel that additional measures are necessary.
Inbound Tourism Vs. Outbound Tourism
The Coronavirus outbreak has also made many of us focus more on our health and the health and wellbeing of our nearest and dearest. Travelers will likely be drawn increasingly to destinations where full relaxation and rejuvenation are part of the package. Good health is something that people will no longer take for granted and will place a much higher value on. So wellbeing packages that promise benefits for both mental and physical wellbeing are likely to become increasingly popular.
It is also likely that holidaymakers will consider staying in their home countries for their holidays rather than heading to far-flung destinations. Touring local areas, and taking the time to appreciate what's on offer nearby will see people taking the time to explore their own backyards and discover the opportunities and attractions that are close to them.
When people do decide to look further afield, they are likely to do so with a different mindset. Fewer trips will be booked spontaneously; rather travelers will take more time to consider what they want and need from a trip and plan accordingly.
Final Thoughts
It may well be that the lure of a luxury travel destination is no longer solely enough to fulfill a travelers' needs, and instead, they will look for meaning and purpose and a sense of connection when they book their next flight. Coronavirus has affected us all and is an opportunity to bring people closer. Traveling and investing in communities both near and far, will help them recover from the devastating repercussions that the pandemic has had on the tourism industry and economy as a whole, and help us all get through it together.