Whether you travel for vacation, business, or a family engagement, it is essential to pick the best accommodation to stay in. There are many to choose from, the cheap ones, the all-inclusive ones, the ones closest to the airport or place of a business meeting, etc.
What type of accommodation you will need will depend on the duration of your stay, the purpose of travel, and prioritizing the to-do list. So here is how to pick the best accommodation to stay in for every occasion.
Vacations
When you travel for pleasure, it is entirely up to you to choose when and where you travel. You can take a look at some of the best vacation destinations in the world and decide to visit them. But depending on your traveling situation, different types of accommodation will be more or less suitable. And here is a guide on how to choose the right one.
With a Partner
When you travel with your partner, the first thing you want to look for in accommodation is romance. Go on their website and check the rooms, how they are laid out, and of course the decoration.
Secondly, it is a great plus if the dining area is smaller and has secluded areas. You will have more privacy and can enjoy the intimate atmosphere.

If your idea of romantic destinations includes adventure and discovery, don't despair -- you can still have great accommodations. Visit wildlife in the Galapagos Islands on a private sailboat. Or take a foodie honeymoon through the culinary-and-wine regions of Spain or Slovenia from your base in a posh former palace.
Lastly, you want the type of accommodation that offers additional romantic activities, such as dining at the beach, couples massages, or a spa. So before you book, check for all of the above to maximize the romantic vibes.
Also, the accommodation you pick should suit your vacation expectations. For example, if you are history enthusiasts, picking a place with a long history will definitely be a plus. Or if you like hiking, make sure that your vacation rental is near the hiking trails.
With Friends
Traveling with friends usually means that you can be versatile when it comes to accommodation. Picking the best accommodation to stay in when traveling with friends entirely depends on the purpose of your trip.
If you wish to experience the nightlife in the town, be near the best things to do at night. It will make the trip back to the accommodation a lot faster, not to mention easier. After partying all night, you want a speedy trip back to the hotel and a quick shower.
But if going sightseeing is your cup of tea, then staying in a hostel or private house downtown is the way to go. You will always be near the sites you are visiting or a quick trip to the bus or train station for longer journeys.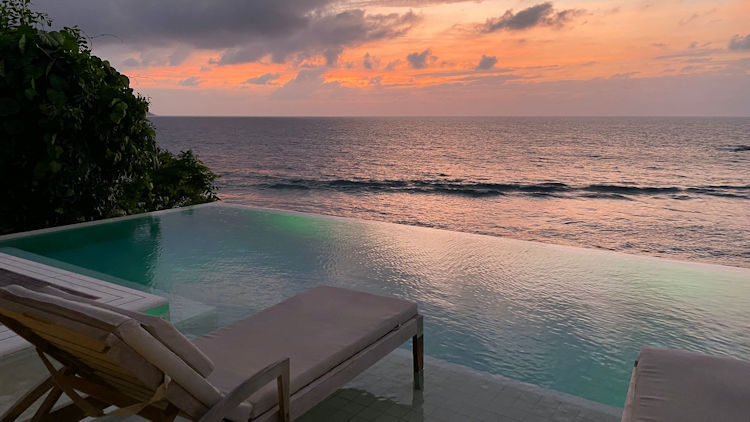 With Family
Traveling with kids can be challenging, but preparation is key. Firstly, you want to make sure that your vacation is children-friendly, meaning there are plenty of things to interest your little ones.
A Hawaii island for families is a great summer vacation spot. Beaches, interesting things for kids to do, and many resorts with dedicated staff await you there. Breckenridge is another great kid-friendly vacation town in Colorado. Winters spent there are magical.
Once you decide on the destination, you want to check if there are guided tours suitable for children or swimming and skiing classes they can take. You can also look for hotels that offer babysitting services, so you and your partner can have some alone time too. If you're traveling with your family within the US and looking for amazing accommodation, find out more about it on Sonesta Hotels website.
Business Trips
Traveling for business is a completely different matter. You want to make sure to be either near the airport or near the site of your business meeting. Since you will have to make one shorter trip and one longer journey, it is pretty much the same distance-wise.
But once it comes to booking the accommodation, you want to consider your habits and the time of your meeting. If it is early in the morning and you are not an early bird, booking accommodation near the meeting site is a better choice. It is the same if the meeting happens during the rush hour. You want to avoid traffic jams.
Booking a place near the airport makes sense if you have plenty of time to get to the meeting, but an early flight in the morning. You will still have plenty of time to get to and from your meeting, but you can sleep a little bit longer on the day of your flight back.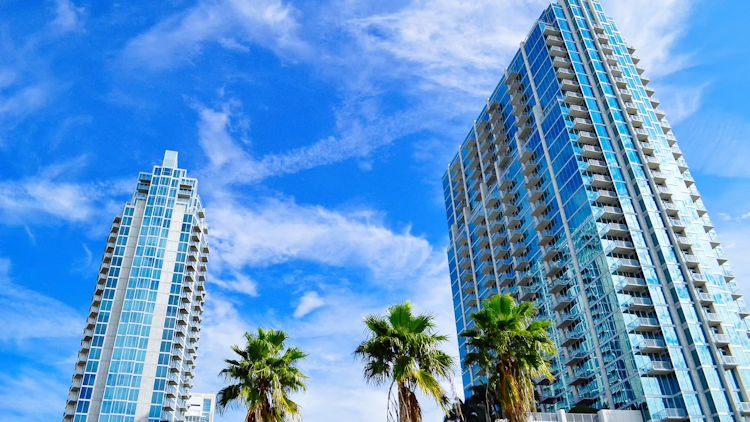 Family Engagements
When traveling for family engagements, such as weddings, funerals, christening, etc. of course you should first check with your family if they can host you. They may think it rude if you stay at a hotel or rental. So you should definitely arrange the accommodation together.
Now, when it comes to wedding weekends, you are probably expected at the rehearsal dinner as well as the wedding reception. In this instance, it is worth checking if you can stay overnight at the wedding venue together with the newlyweds and the rest of your family.
If this is not an option, you should pick the best nearby accommodation to stay in. After all, you purpose of the trip is to spend time with your family. However, one additional thing to check with the bride and groom is whether they have booked a shuttle service. If that is not the case, check to see if taxis operate in the area. You want to have the transportation booked beforehand, so you can relax and enjoy the reception. The same goes for other types of family engagements.
Picking the best accommodation to stay in is all about your preferences. If you like it near the city center or in the mountains. Do you want something simple or do you enjoy having additional activities provided by the hotel?
So the next time when you have to book accommodation to stay in during a trip, put down the list of requirements and check the rental homes, hotels, and other offers in your desired area. You will certainly find one that fits all of the requirements.