Close your eyes and let yourself dream. If you see blue skies, gorgeous beaches, cerulean waters and picturesque cliff-side villages behind your lids, then your next holiday destination should be Sicily, the most alluring island in the Mediterranean.
One of the advantages of this sunny, triangle-shaped island off Italy's toe is that it is still very much unspoiled by mass tourism. Here you won't see tourist hordes and myriads of tour buses and hawkers as in the most sought-after destinations in Italy, like Rome, Venice and Florence.
Just off the south coast of Italy, Sicily is becoming a go-to destination for discerning travelers who love wine tasting, great food and luscious beaches. As pointed out by The Independent, Castelvetrano-based villa rental company Select Sicily has partnered with Sicilian wine producer Mandrarossa to promote the territory of Menfishire, still largely off the tourist radar.
Visit this gorgeous Mediterranean island before the rest of the world really does catch on. Here are some good reasons to add it to your holiday bucket list for 2020.
Rich history and extraordinary culture
With an incredible 3000-year history of occupations, the Italian island of Sicily is, perhaps more than any other part of Europe, a layer cake of civilizations. Through the centuries, it has served as a crossroads and crucible for many cultures.
Sicily's arguably incomparable succession of conquering kingdoms, from ancient Greeks, Romans, Byzantines and Carthaginians to Arabs, Bourbons, Catalans and Normans, left behind amazing architectural treasures, including ancient Greek temples, Norman cathedrals, Roman amphitheaters, Arabesque domes and some of the world's finest examples of Baroque and Rococo architecture.
Great food and wine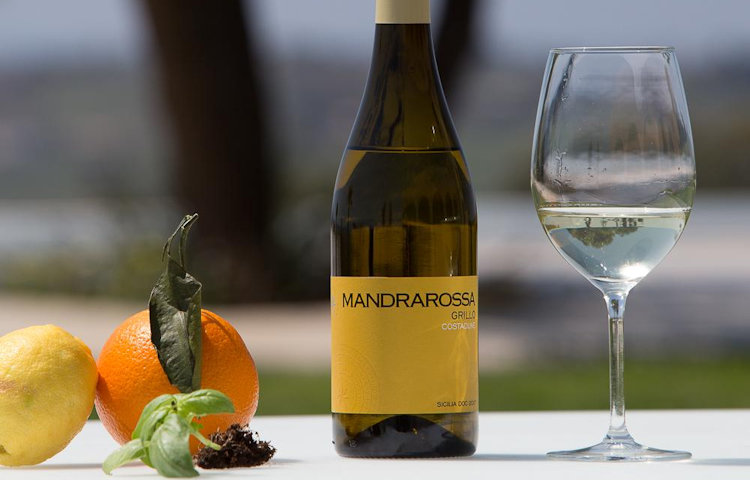 Sicily's melting-pot of flavors and culinary influences is driving an enogastronomic tourism boom. Sicilian cuisine is literally to die for. Sicily's natural resources offer up high-quality ingredients, from fragrant citrus fruits, olives, tomatoes and wild fennel to almonds, pistachios, grapes and pine nuts. There is a wide range of fish species, including anchovies, calamari, sea urchins, swordfish, prawns and octopus.
Sicily boasts one of the most dynamic wine industries in Europe. Its dry and warm climate kissed with sea breezes suits wine production. A premier wine-growing district in south-west Sicily, the territory of Menfishire was declared a DOC region in 1995.
The Mandrarossa winery is to be found in the picturesque wine-making town of Menfi, about an hour's drive southwest of Palermo. Excellent wine producer Mandrarossa makes some wonderful wines with local grapes, including the fresh, young white Grillo, Grecanico Dorato, with lemon and citron notes, and Zibibbo secco, with hints of almond, apricot and orange blossom.
Stunning beaches
A marvel at any time of the year, Sicily is blessed with miles of pristine beaches and pretty much deserted stretches of golden sand as well as hidden coves, hard-to-reach bays and marine reserves. The crystal-clear azure waters are what you would expect in the Caribbean.
There is something for everyone to love, whether you are interested in snorkeling, swimming, surfing thrilling waves all day or simply soaking up the sun. It seems as if every nook and cranny of this gorgeous Mediterranean island is just waiting to be explored.
Elegant accommodation
Luxury has set its sights on Sicily, the Mediterranean's largest island. Most luxury-loving travelers opt for exclusive villa rentals, to enjoy the privacy and comfort of a private home coupled with the deluxe facilities of a boutique hotel.
Select Sicily has been around for more than 10 years, and has a vast network of exquisite properties all over the island. On top of a panoramic hill in Menfi, Essence is the top choice for high-profile vacationers. With bewitching views, a billiard table, a 40-foot long pool surrounded by lush palm trees and everything a guest could ever need at hand, it is a modernist dream.
Around the same area is I Cipressi, an exquisite countryside retreat in true Sicilian style. It boasts five well-appointed bedrooms, an inviting swimming pool, multiple outdoor relaxation areas and awe-inspiring views of the sea and the olive groves.
Perfect for big group gatherings is Villa Bonera, one of the most requested rental properties in south-western Sicily. Designed to be every luxury-loving traveler's personal dream, it can house up to ten guests.
In the same area is also Le Cicale (pictured above), sitting amongst gently rolling hills carpeted with lush rows of vineyards. This well-located villa offers pretty much everything you could wish for in a holiday home: extensive lawns, outside living areas, a private pool and a barbecue pit for BBQ parties.
For further information about the luxury properties available, just head to the company's website www.selectsicilyvillas.com.