The beauty of nature never fails to mesmerize people in different parts of the world. The northern and southern hemispheres seem to be the luckiest because they can witness the famous phenomena called Aurora Borealis and Aurora Australis respectively. People living in environments where these naturally happen are gifted, but some people from other parts of the world also choose to visit and explore them personally.
Wait - What Are Northern Lights?
As their name suggests, the Northern Lights or Aurora Borealis is a natural phenomenon featuring lights in different colors when gaseous particles of the Earth's atmosphere collide with charged particles that are emitted by the sun's atmosphere.
While they can be seen in a spectrum of colors, the usual colors appear as pink and pale green. Light forms are projected as scattered clouds, patches, shooting rays, arcs, and more that no one can expect - the phenomena is unpredictable, after all.
Seeing the Northern Lights in the arctic regions is a one of a kind experience. Annually, they usually appear between months of August to April during dark hours, and the whole winter for luckier places. If you're still hesitating to explore them, these reasons will convince you why you should choose a Northern Lights holiday:
It's Not Everyday You See Them
Northern Lights aren't your ordinary daily scenery while doing the groceries, walking to school, and taking the bus from work. You can witness the Northern Lights only once in a blue moon, if you plan to travel and visit them.
Planning to see the Northern Lights requires utmost travel preparation, especially if you're located far from the northern hemisphere. It's not everyday you see these lights, so might as well book your next trip to the north with plenty of preparation.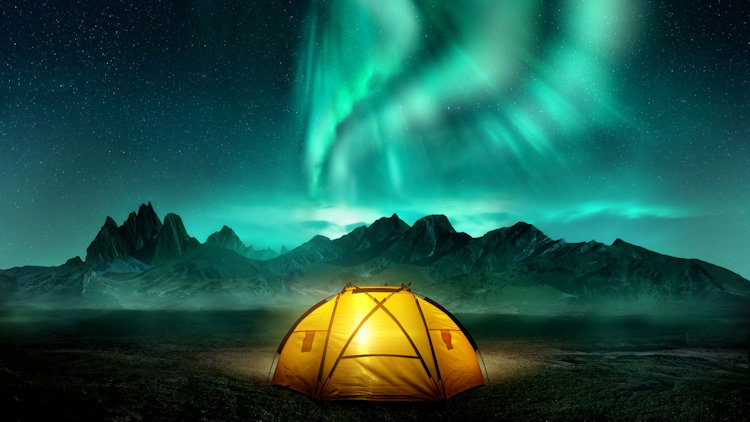 Rewind and Appreciate Nature
The best way to de-stress and get away from the city's bustle is definitely to explore nature. The Northern Lights are a great escape, especially for nature enthusiasts who want to see more of nature's uniqueness. The Northern Lights divert you from typical nature views such as greeneries and oceans, since it can't be seen in all parts of the world unlike these mentioned.
Also, the Northern Lights is the best place to experience stress relief. A good combination of relaxing music while overseeing the Northern Lights alone, with your partner, friends, or family, is a breath of fresh air.
Most people don't put much thought into how lights can greatly affect their mood and emotion, since they're already used to the sense of sight. Nevertheless, lights can be an integral part of what you're feeling right now. It can heighten your emotions in a variety of ways.
It's One of the 7 Natural Wonders of the World
Among millions of different places to see around the world, only seven of them enter the list. Considering that competition, the Northern Lights are absolutely spectacular to belong on the list. The '7 Natural Wonders of the World' are compiled by a panel of experts from CNN and they're not simply handpicked for their physical beauty, but a lot of other features as well.
Other natural wonders included on the list are:
Mount Everest
Harbour of Rio de Janeiro
Paricutin Volcano
Grand Canyon
Great Barrier Reef
Victoria Falls
Analyzing the list, the first three features nature's landforms while the latter three are all water forms, but Northern Lights still remain unique among the seven as it's the only wonder of the world showcasing the Earth's skies.
There's More To See Than The Lights
Moreover, the Northern Lights aren't the only nature view to appreciate, as there are more to see while staring at these lights. Although they're witnessed in different regions of the world, the fact that you have more things to see and more activities to do in these separate places is what makes seeing the Northern Lights exciting.
For instance, Norway celebrates the Northern Lights Festival annually with special outdoor activities, live music, and other fun events which adds to the fun and excitement of your Northern Lights sightseeing.
The key to making the most out of your Northern Lights visit is to incorporate other fun activities aside from sightseeing, knowing when to visit, and other tips to make you appreciate them more.
Satisfy Your Photography Cravings
Being one of the seven wonders of the world, the Northern Lights' captivating beauty also makes it uniquely picturesque. After visiting the Northern Lights, you can take the memories with you into photographs, and even share it to the other people like the photography community.
However, taking pictures of the Northern Lights can be a bit tricky, mostly for photography beginners. It's not a point-and-shoot photography and you might need a special device to take pictures aside from your regular smartphone. The perspective of lights is going to play with the camera's eyes and the photograph might look different with the actual appearance of the lights. Before planning for a trip, make sure you browse a few photography tips.
Learn More About Science
Lastly, visiting the Northern Lights will take you on a new point of view about the world of science. Whether you're a science junkie or not too interested in these topics, learning new facts and information about the Northern Lights will mesmerize you.
Aurora Borealis and Aurora Australis occurs naturally as a collision of gaseous, charged particles and they're only visible on Earth's magnetic poles. While they exist in opposite regions, Aurora Borealis or the Northern Lights are much recognized and popular to tourists due to its more accessible location.
Did you know that the Northern Lights are even visible in space? Satellites orbiting the solar system can take clear pictures of the Northern Lights and they even light up stronger while looking at them from up there.
It turns out that the Northern Lights also appear in Earth's neighboring planets, especially in Jupiter and Saturn. These lights even appear more huge and powerful than the Northern Lights of Earth. In Uranus, these lights look more peculiar since the planet has different characteristics.
Choosing your next holiday destination is actually the most difficult part of travel planning. Additionally, there are other factors to consider such as expenses and length of travel and stay. Among many tourist attractions all around the world, the Northern Lights are definitely the destination that you should list down on your bucket list and visit at least once in your lifetime.