The Amalfi Coast, that splendorous stretch of terrain on the southern rim of Italy's Sorrentine Peninsula, has long been on every savvy travelers bucket list, and for good reason. There are stunning panoramic views to admire, quaint fishing villages to roam, ancient architecture to appreciate and countless options for sightseeing and outdoor adventures.
A spacious, privately owned villa on the Amalfi Coast provides a truly relaxing and elegant setting, where travelers can make themselves feel at home and live like the locals. Whether traveling as a couple, a family, or more than one couple or family, there is a luxury villa to suit every need and personal taste. And concierge services can be arranged for just about anything — from personal chefs and maid service to child care, specialized tours and more. Luxury villas can be found in many of the region's unique coastal towns, from glamorous Positano to enchanting Amalfi or romantic Ravello. There's a perfect spot for everyone on the Amalfi Coast.
In addition to abundant sightseeing opportunities, the Amalfi Coast offers a wealth of options for dining, entertainment and shopping. Wherever you choose to base your stay, following are a few highlights that food aficionados and shopping enthusiasts won't want to miss: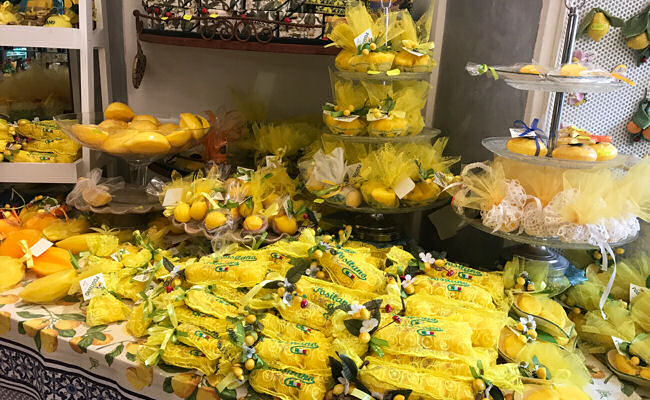 SIGNATURE APERITIFS
Limoncello
: An after-dinner liqueur that originated on the Amalfi Coast, with its numerous lemon groves, Limoncello has become one of Italy's most popular drinks. Local "Sorrento lemons" − large and sweet − produce a distinctively wonderful taste. Best consumed ice cold, on the Amalfi Coast it's often served in beautiful ceramic glasses.
Rucolino:
A less ubiquitous local beverage, made in Ischia, is rucolino, a licorice-flavored green liqueur made from rocket (
rucola
) leaves.
LOCAL SPECIALTIES
It goes without saying that seafood is the order of the day on the Amalfi Coast. But here's some additional insight:
• Try the local variety of squid − called
totani
, or red calamari − which is fresh caught every day.
• The town of Cetara is famous for its anchovies, called
alici
, fished in spring and summer. Anchovies are the secret hidden ingredient in many Italian dishes and Cetera anchovies − along with anchovy extract, or
colatura
− are highly prized.
• The town of Minori lays claim to being the birthplace of
a type of gnocchi made with fresh ricotta, called ndunderi, one of the oldest pastas in the world
. Ribbon-like
scialatielli
pasta, another local favorite, is often served with mixed seafood.
• You won't want to miss out on the local pastries, either. For breakfast, choose the Italian croissant or cornetto, or the ricotta-filled
sfogliatella
pastry. For dessert or an afternoon break, there is gelato, sorbetto, Capri cake and lemon tiramasu. And sweet lemon treats can be found everywhere.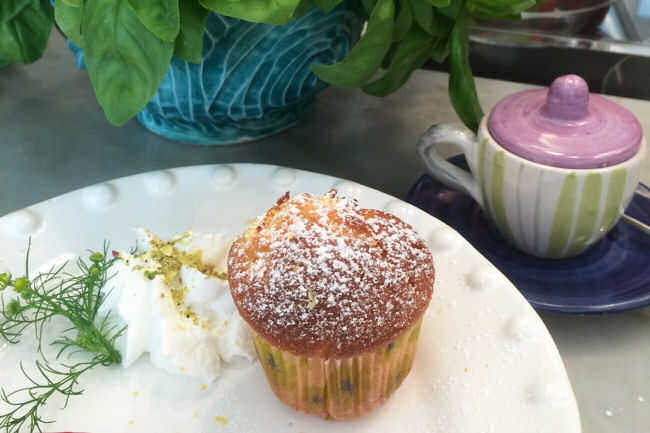 Speaking of lemons, they're not the only locally grown produce. The volcanic soil is rich with minerals, and crops are grown with little water, producing incredibly sweet tomatoes and other vegetables.
FESTIVALS AND ACTIVITIES
Food festival
: In September the town of Minori − known for its fresh pasta − hosts its annual festival Gustaminori. It's a must for foodies who've scheduled their travel at that time of year. There are food vendors with freshly made pasta and local delicacies, along with live entertainment.
Cooking classes
: Positano offers a variety of cooking classes (one-day, half-day and week-long), as well as market tours and food walks that can be arranged for individual groups. Intimate chefs tables with leading area chefs can also be arranged for guests in their private villas.
Positano fashion
: Positano is a shopper's dream. Upscale clothing boutiques and casual stalls abound throughout the winding streets and piazzas of Positano, along with souvenir shops and cafes. There's a distinctive "Positano look," or
moda Positano
, to local resort wear. Women's apparel has a decidedly 1960s hippy vibe, with lots of gauzy cotton, silk chiffon and lightweight linen fabric, romantic and peasant-chic designs, embroidery and lace embellishment, and colorful patterns and solid whites.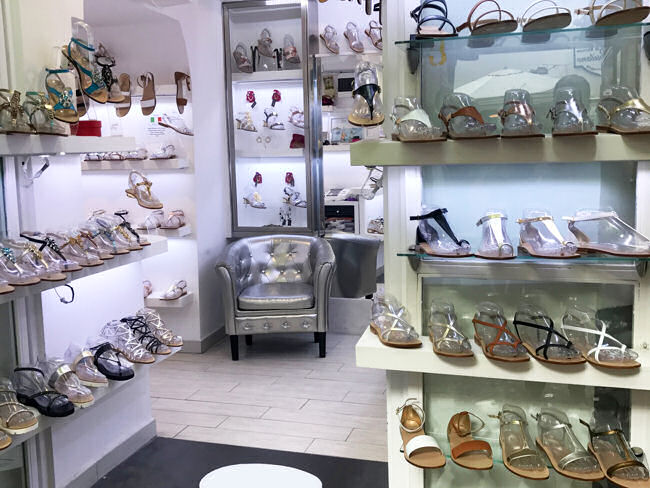 Handmade sandals
: There are a number of shops selling handmade sandals − in the flat style first popularized on Capri − throughout the coastal towns and islands. In addition, you can have sandals custom-made, often in just one day, choosing from a range of styles, types of leather and colors. In Maiori, Alfonso Dattilo's shop is legendary.
Vietri ceramics:
Vietri sul Mare is the ceramics capital of the Amalfi Coast, with fine examples of tile visible throughout the area and a museum dedicated to ceramic arts. Vietri sul Mare boasts numerous workshops exhibiting and selling beautiful handcrafted ceramic tableware, tiles, plaques and more.
Artisan paper:
For centuries, Amalfi has been known for its handmade pressed paper, called
bambagina
, made from cotton, hemp and linen. You can learn about this ancient craft at the paper museum, which has a gift shop offering cards and notebooks, as do other stores in town. Pay a visit to Ca
rtiera
Amatruda, which makes paper using the same techniques artisans did there during the Middle Ages.
***
Carrington Italia creates tailor-made Italian experiences through its network of luxury villas on the renowned Amalfi Coast of Italy. With a local presence in Positano, Carrington Italia's bilingual team sets a new standard of excellence for custom holidays. To learn more about Carrington Italia, please visit
www.CarringtonItalia.com
, call (844) 550-5805 or email
info@carringtonitalia.com
Read:
Planning the Perfect Luxury Villa Vacation on the Amalfi Coast (Part One)
Planning the Perfect Luxury Villa Vacation on the Amalfi Coast (Part Two)